Taxi contact telephone number in Lanzarote
Each municipality has its own Radio Taxi, which you should call if you want a taxi to pick you up from wherever you are. It is especially easy to find taxis in the tourist areas of Playa Blanca or Puerto del Carmen.
Taxi in Arrecife:
The contact telephone numbers for the Radio Taxi in Arrecife are: 928-80-31-04, 928-81-27-10 or 928-80-08-06.
Taxi in Haría:
The contact telephone number for Radio Taxi Haría is 620-31-53-50.
Taxi in Teguise:
The telephone number to contact Radio Taxi Teguise is 928-80-62-33 or 902-36-34-00. It is important to note that if you are staying in areas such as Costa Teguise, you should call this number to get your taxi in Costa Teguise.
Taxi in Playa Honda:
If you want to use a taxi service in Playa Honda, you should call 928-52-01-76. You should know that if you want a taxi at the airport César Manrique-Lanzarote, calling this number you will get it without any problem.
Taxi in Tías:
Radio Taxi Tías covers the taxi services of Puerto del Carmen in Lanzarote, tourist area par excellence in the island. Therefore, it will be useful to know that their telephone number is 928-52-42-20.
Taxi in Tinajo :
The contact number provided by Radio Taxi Tinajo is 928-52-01-76.
Taxi in San Bartolomé:
San Bartolomé is the capital of the municipality to which Playa Honda belongs, where Lanzarote airport is located. For this reason, the taxi service in San Bartolomé and Playa Honda is the same, with the telephone number: 928-52-01-76.
Taxi in Yaiza:
If you spend your holidays in Playa Blanca it will be very easy to get around the town by taxi, as there are numerous taxi ranks all along the town. Nevertheless, we provide you with the taxi number in Yaiza, as you will be able to visit any point of the municipality or the island with the taxi service, as well as get to the airport in a comfortable and fast way. The telephone number is: 928-52-42-22.
Taxi fares in Lanzarote
As usual, in Lanzarote they have a taximeter and standard prices according to the points where you take the service and the place where you want to arrive. This is how the prices to the airport are defined:
Price from the airport to Playa Blanca: 60€.
Price from the airport to Arrecife: 25€.
Price from the airport to Puerto del Carmen: 30€.
Price from the airport to Costa Teguise: 35€.
For other journeys, the price, although more expensive than public transport, is not very high as journeys are generally short. As an exception, prices may be higher for journeys to Playa Blanca, as this is the southern part of the island and therefore the furthest from other towns and places of tourist interest.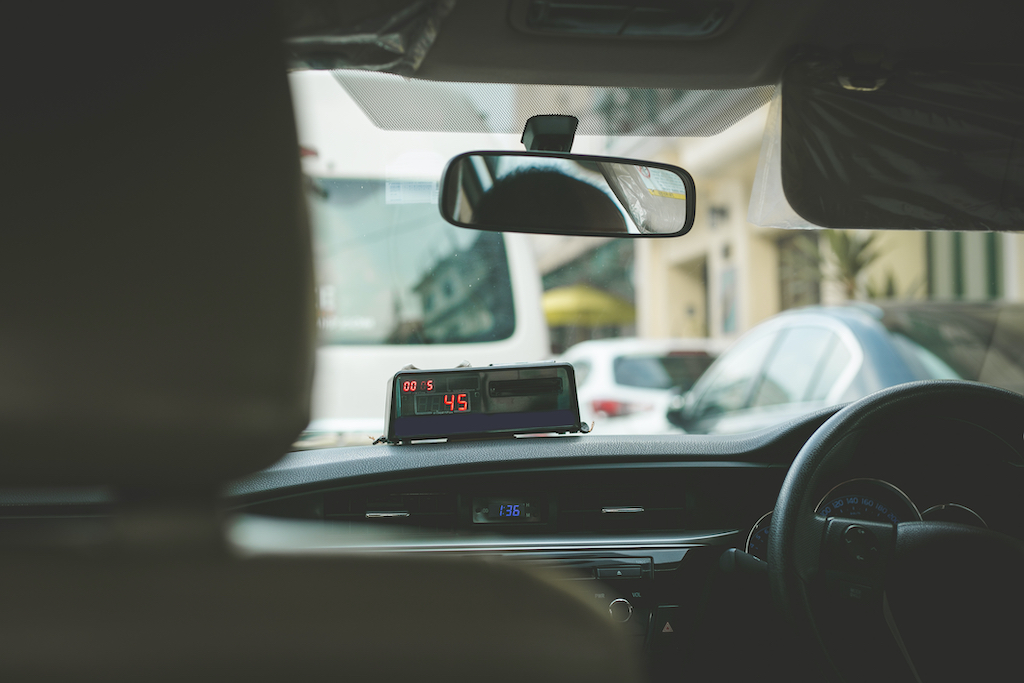 Lanzarote Airport Taxi
One of the most comfortable and quickest ways to get to your hotel or flat on the island is by taxi. The airport has two taxi ranks, one in Terminal 1 (international flights and mainland) and the other in Terminal 2 (inter-island flights). In both cases, it is located in the arrivals terminal of the airport and is very easy to find. It is open 24 hours a day and if there is no taxi at the taxi rank at that time, you can request one by calling the contact telephone numbers provided in the previous section.
Lanzarote Taxi Tour
Lanzarote has a wide range of taxi services, from arranged transfers to sightseeing tours. You can arrange these services at the reception of your hotel or flat. If you are staying in a private home, you can call the telephone numbers provided here to book your favourite route with a taxi service. Enjoy the wonders of the island of Lanzarote in the most comfortable way and do not hesitate to use these services.