Wine tourism: Wine route in Lanzarote
Cuisine is one of the best ways to discover a place's culture. In fact, in a place like Lanzarote, with such a wide range of traditional dishes, local produce, and delicious wine varieties, the island's cuisine is a real attraction and is a great way to discover the island. Furthermore, its unique landscape and traditional production means that Lanzarote's wines have special characteristics and are greatly admired within the world of wine tourism.
If you are planning a visit to the island, why not take in one of its popular wine routes, which are perfect for those who enjoy wine tourism. Discover its unique harvesting methods and the nuances of its most prestigious wines.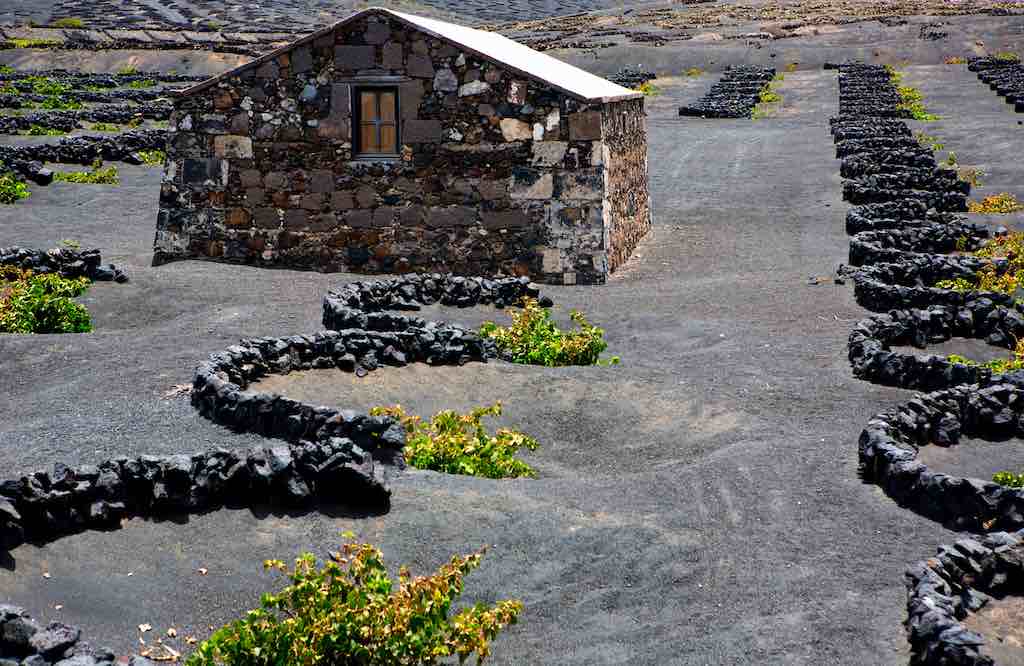 Wine route in Lanzarote
Lanzarote's wine routes, due to their climate and geography, have some truly unique characteristics which mean they are recognised around the world. With their own denomination of origin, the island's wines have created a considerable interest in wine tourism which aims to explain the wine's peculiar scent, body, and taste, resulting in some spectacular wines. 
The island's bodegas are also very close to each other, which is ideal for those who like to explore or want to take a day to discover a specific wine route in Lanzarote.
We suggest two wine routes in Lanzarote so that you can enjoy the best of the island's weather along with a tasty wine:
Starting from a small town in the middle of Lanzarote, this route stands out for the unique harvesting methods used to protect the grapes from the sun: by using sand. As a starting point, Bodegas de Mozaga have been offering high quality wines since 1880 and it is one of the oldest bodegas on the island. 
Continuing the route, at Bodega Finca Fajardo, you won't just be able to sample some of its famous wines, you'll also discover the tools and utensils that have been used at the bodega for over 200 years. 
The Bodega Tinache is the next stop. With over 20 hectares of vines, this bodega mainly harvests black, muscatel and Malvasia grapes. 
From Barreto to Timanfaya
On this route you can enjoy the beautiful and picturesque region of La Geria. A stunning route across a volcanic landscape where the grapes are grown in holes that are around a metre deep. A unique and characteristic wine growing method on the island of Lanzarote. 
This route starts at Bodega Barreto, a family bodega where you can book a tour in advance to try its wines and buy some of your favourites. 
The Bodega El Grifo is one of the oldest in the Canary Islands and was founded in 1775. From then, its experience and quality have led it to become of one the most visited bodegas in Lanzarote. 
Bodega La Geria has a truly exceptional location, in the heart of La Geria. Here you can try its dry Malvasia and red wines and also visit its installations. 
Finally, you'll end up at Bodega Timanfaya, located inside of a lava tube. Although its production was initially for private use, today it offers tours and offers information on how it grows its grapes, as well as having a shop open to the public. 
Best wines in Lanzarote
There are countless ways to discover the real Lanzarote, and its wine is definitely one of them. The island does not just offer a range of excellent wines to try, its unique harvesting and processing methods are characteristic of its denomination of origin, offering stand out qualities and full flavour.
White wine from Lanzarote
White wine in Lanzarote is made with white grapes and there are a wide range of tones: from paler coloured grapes to those that are almost orange. The wines' flavours vary depending on the grape selected and the process applied. 
Bermejo wine from Lanzarote
With its denomination of origin from Lanzarote, this wine is made from made volcanic Malvasia grapes and is 13%. It is recommended to be served at a temperature of between 7ºC and 10ºC. 
This is a sweet wine made with a distinctive grape: Malvasia. It has a strong scent, a high alcohol content, and is sweet and white. 
Fruity white wine from Lanzarote
This has shades of green but is very pale in colour. This wine tastes fresh and lively on our palate. It has citrus and fruity tones of orange blossom and jasmine, reflecting the island's mild climate. 
This wine is produced at a lower temperature during the fermentation phase, it has extra sugars which give it its unique taste. Produced in Lanzarote with top quality grapes, the island's sweet wine has a delicious flavour. 
Come to Lanzarote and enjoy our wine tourism to discover more about the history, landscape, and flavour of this unique island.