Las Caletas is a suburban area on the coast, built as a result of its proximity to Playa Ensenada de Las Caletas and thanks to its prime location between the capital Arrecife and the touristic hotspot of Costa Teguise.
Our recommendations close to
Playa de las Caletas
Las Caletas is found on the east coast of Lanzarote, between the towns of Arrecife and Costa Teguise. Nearby you can also find Los Mármoles port.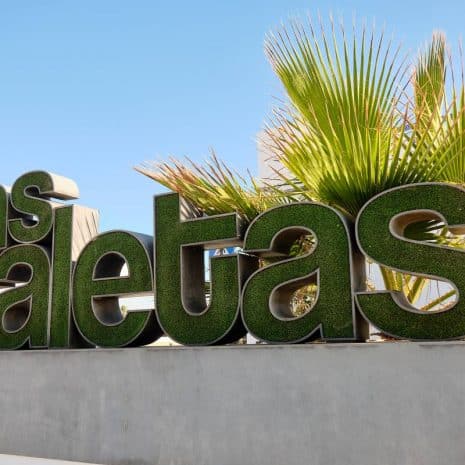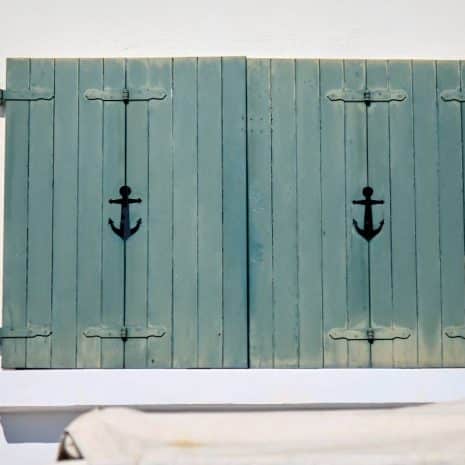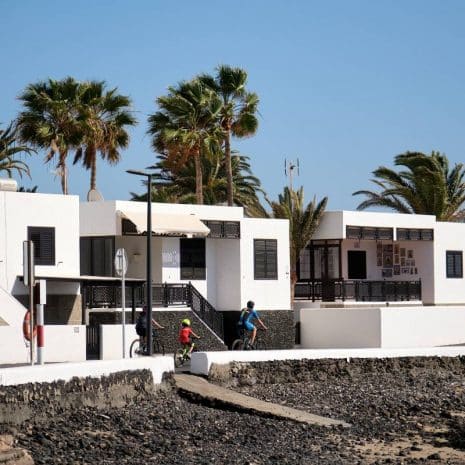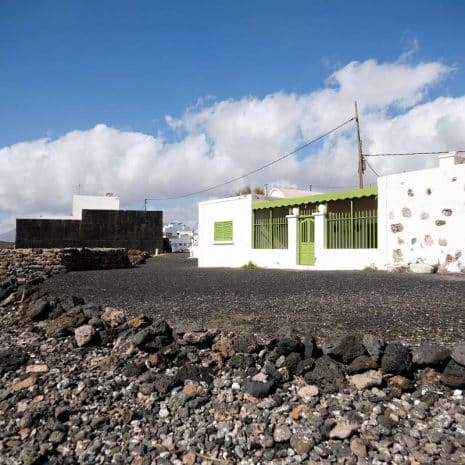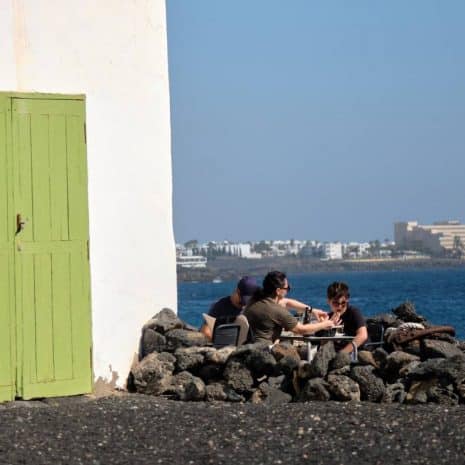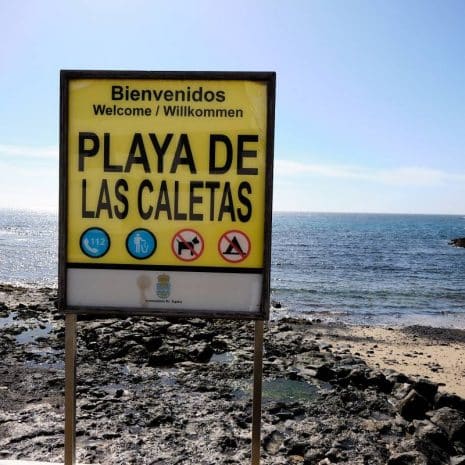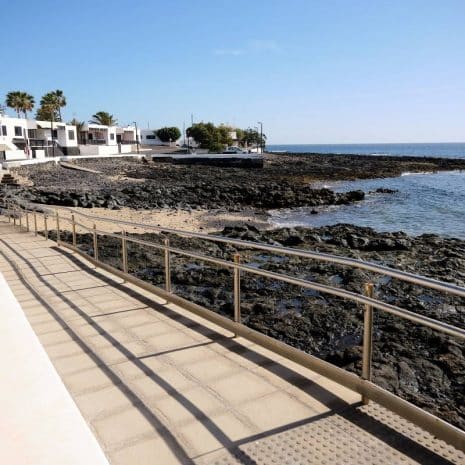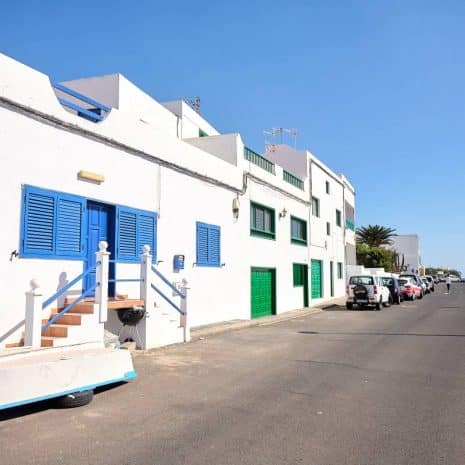 Features of Playa de Las Caletas:
Name:
Ensenada de Las Caletas.
Public transport connections:
Yes.
Surroundings:
Semi-urban.
Accessibility:
Easy to reach on foot. No disabled access.
How to get to Playa de Las Caletas? Frequently Asked Questions:
---
 This beach is windy almost all year. It does not mean that it is windy every day of the year, but it is quite frequent.  
What type of sand does it have?
---
In the beach you can find white sand called Jable.  
---
It is usually a beach with calm waters.  
Is it connected to public transport?
---
 You can get there by bus lines 1 and 3.
---
It is a small beach in a semi-urban area but it is not very busy.  
Is it advisable for families?
---
It is a beach dominated by wind and volcanic rock. It is also a beach where nudism is allowed, so it is not considered ideal for families.  
What sports can be done on this beach?
---
This beach has no facilities or access for water sports such as surfing, wind surfing or scuba diving like other beaches on the island. However, if you want to practice snorkeling, you should not miss the opportunity as you will find a wide variety of life under the water.  
---
Nearby you will find a free, unguarded car park with 50 slots.  
---
No. There are no showers or public toilets.  
Does this beach have lifeguards?
Is this beach adapted for wheelchair users?
Does this beach allow pets?
---
No. Although it is common to find pets as in many other beaches on the island.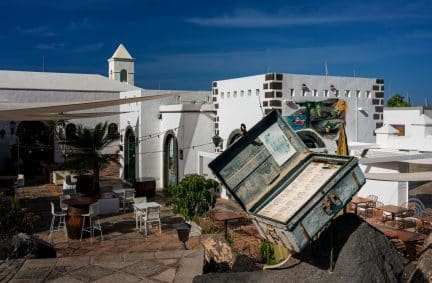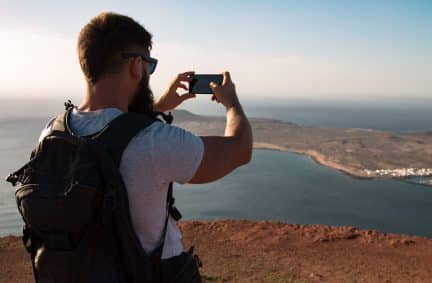 What to see in the north of Lanzarote?
Lanzarote has a lot to offer in every corner. Its amazing beaches, impossible landscapes, picturesque villages… Discovering the island is an unforgettable plan for a holiday. That's why today at Lanzarote.com we recommend you to discover the northern part of the island. You will find some of the most magical places. Take note of this plan and discover what to see in the north of Lanzarote.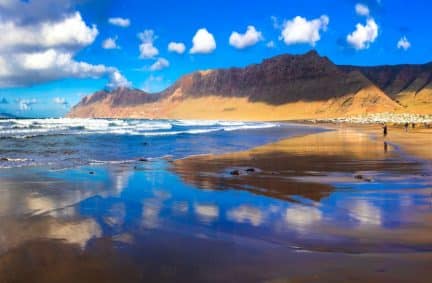 What to see in the south of Lanzarote?
The south of Lanzarote is one of the most beautiful areas of the Canary Islands due to its breathtaking volcanic landscape. This doesn't mean that we stay away from its fantastic beaches but, in addition to the usual tourist offer, we add other many attractions that you can't miss if you visit the island. What to see in the south of Lanzarote? Pay attention to our suggestions!