The Playa de Matagorda is one of the most important tourist sites in Puerto del Carmen. This beach, with golden sand and calm waters, if the perfect place to enjoy a pleasant day at the beach with friends or family, enjoying the ever reliable good weather in this part of Lanzarote.

What to see close to Playa de Matagorda?
Where is Playa de Matagorda?
Matagorda is in the south of the island, belonging to the municipality of Tías. Its location means that this beach is the place of choice for many tourists looking to enjoy their first swim on the island. It is located in one of the island's most important tourist hubs, Puerto del Carmen, and is an excellent place to enjoy the sun and sea as well as the bars and local shops.
Features of Playa de Matagorda
Public transport connections:
Yes
Number of visitors:
Mid to high
Accessibility:
Low difficulty
The Playa de Matagorda stretches for 850m and is 30m wide, it also offers parasols and hammocks. It is also the ideal place to enjoy almost any sport, as its waters are calm and there is pleasant weather throughout year.
How to get to Playa de Matagorda Frequently Asked Questions:
---
This part of the island is not known for being very windy.
What type of sand is there?
---
It is a beach with golden sand.
---
There are few waves, although on windy days there are more.
Are there any public transport connections?
---
Yes, it is a very popular beach due to its location in one of Lanzarote's most important tourist hotspots.
---
It is one of the best family beaches.
What sports can you do at the beach there?
---
From snorkelling to windsurfing on windier days. The Playa de Matagorda is an excellent place to do almost any sport.
---
You can park close to the beach.
Does this beach have lifeguards?
Is this beach suitable for wheelchair users?
---
Yes, it has areas which are adapted for those who use wheelchairs
Are pets allowed on this beach?
---
Pets are not allowed, just as with other parts of the island's coast. Despite this, there are often some local dogs.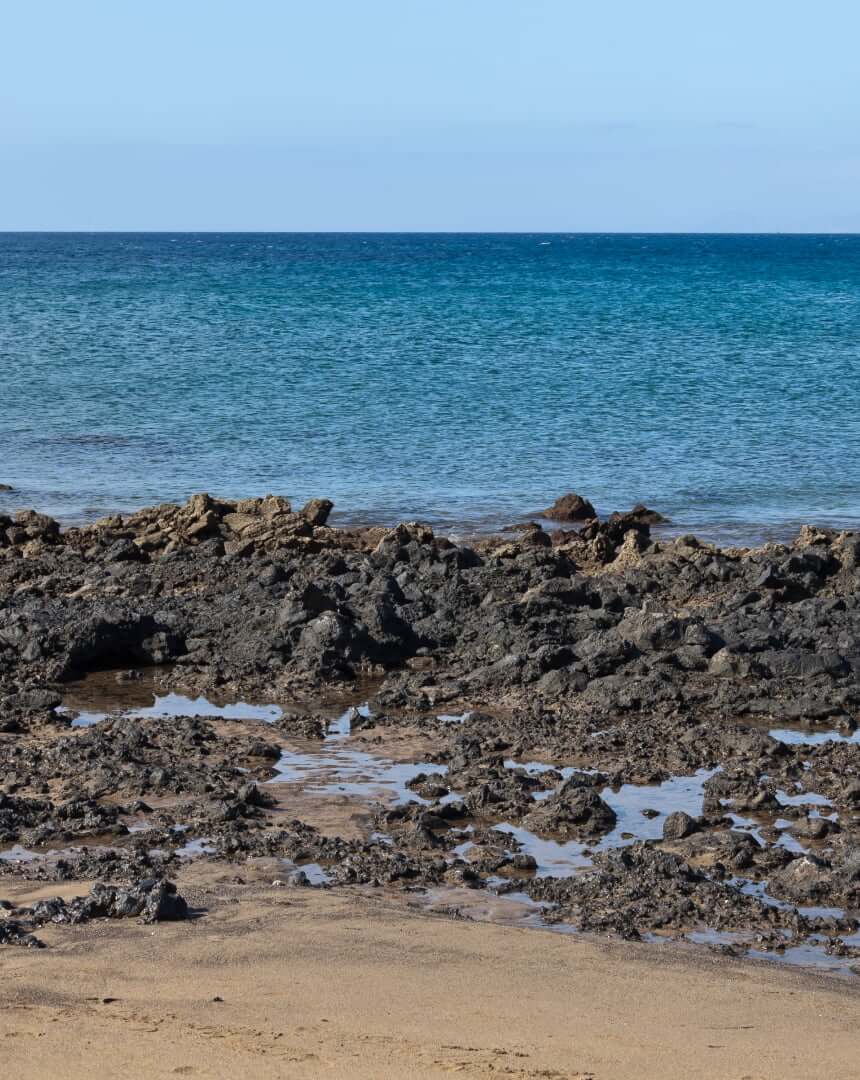 Climate at Playa de Matagorda
The weather in the south of the island is warm with great temperatures for most of the year, ideal for a swim and fun in the sun.
The best beaches in
Lanzarote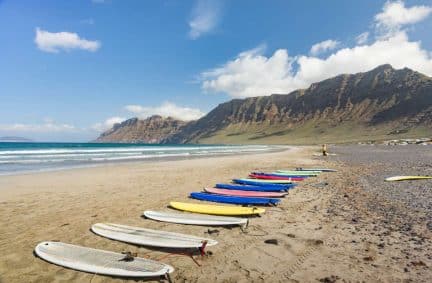 Why do a surf camp in Lanzarote?
Whether you have surfed before or not, Lanzarote is a truly unique place to enjoy an unforgettable surf camp!
Redactor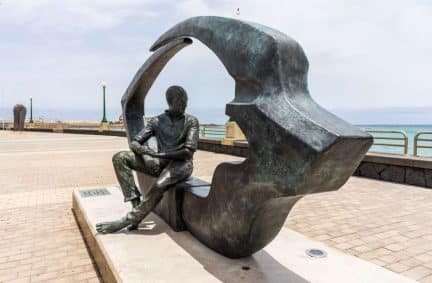 Everything you need to know about César Manrique
His great passion for nature made his works stand out, among many other reasons, for that characteristic way of Creating Art in tune with the environment. And although Lanzarote is one of the places with the largest number of works by César Manrique, we can find works by the artist throughout the Canary Islands. 
Redactor
The 5 most charming villages in Lanzarote
In case you dare to visit the villages of the island on your next trip to Lanzarote ... In this article we tell you which of them are the most charming! 
Redactor