Playa Dorada is an artificial beach built in 1991 at the beautiful bay in the town of Playa Blanca. It is an idyllic beach, around 300m long, and is the perfect place for a swim in its crystal clear waters, you can also sunbathe and relax on its golden sands, which are so unique to this setting.
Our recommendations close to
Playa Dorada
Playa Dorada is located in the tourist town of Playa Blanca, municipality of Yaiza. It is in the south of Lanzarote.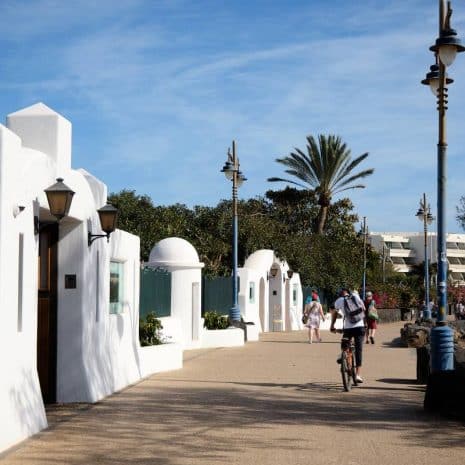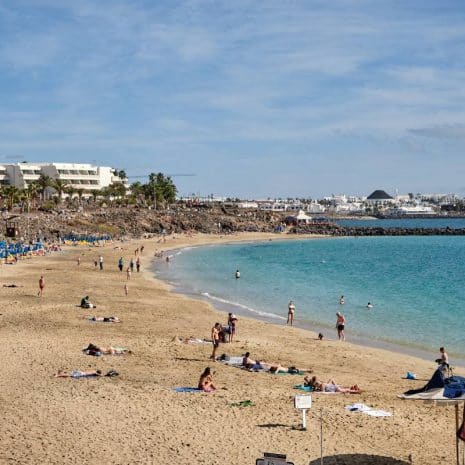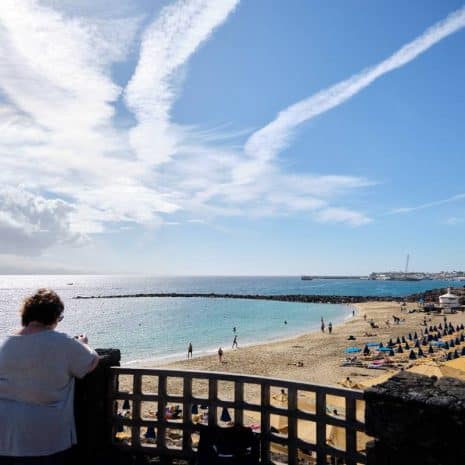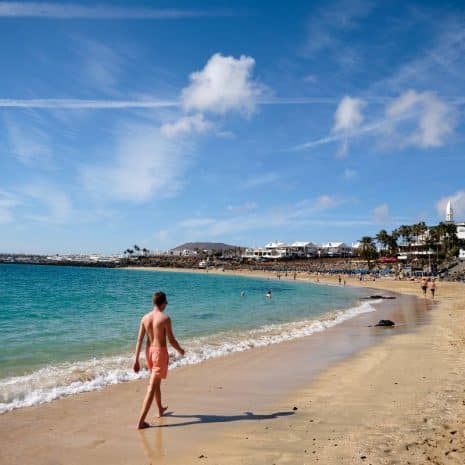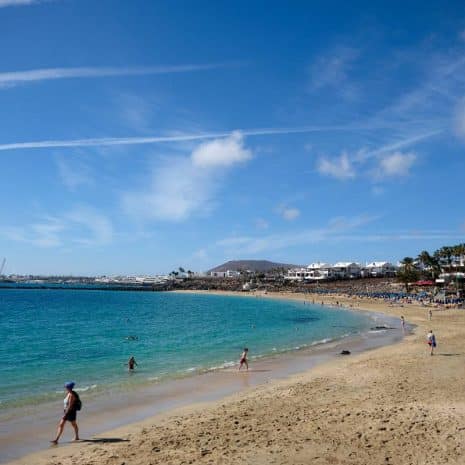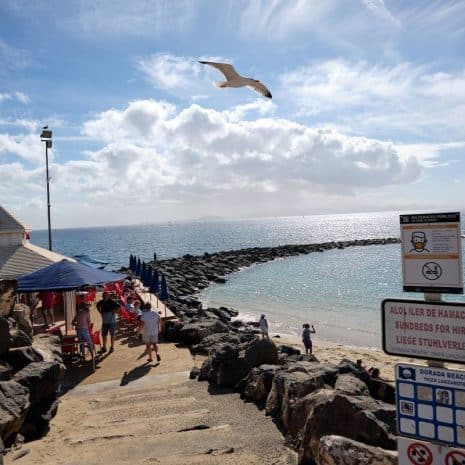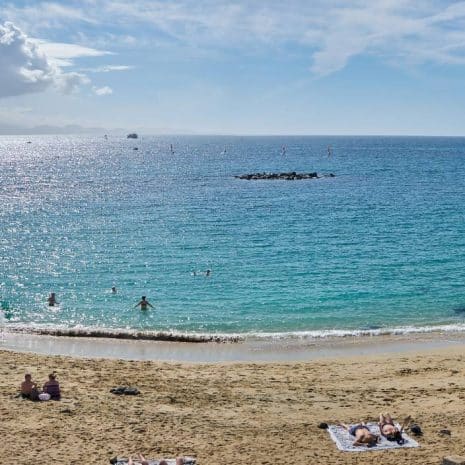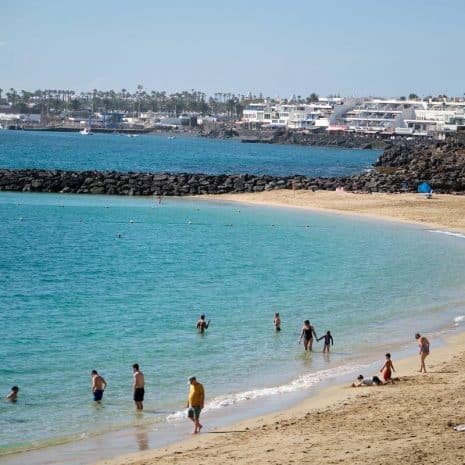 Public transport connections:
Yes
Accessibility:
Yes, disabled access
The beach is known for its calm and clear seas, ideal for families and children. Due to its location it is sheltered from the winds making it a good place to enjoy water sports such as kayaking, jet skiing, and other fun activities.
Playa Dorada has a wide range of facilities, including hammocks and parasols to hire, restaurants and beach bars, as well as a great seafront promenade and shopping district.
How to get to Playa Dorada Frequently Asked Questions:
---
No, due to its location within the bay, the beach is protected from the winds.
What type of sand is there?
---
Playa Dorada has fine golden sand.
---
No, it usually has calm waters.
Are there any public transport connections?
---
There is a bus stop just a five minute walk away where you can catch the line 30 bus.
---
It is quite busy in summer. Remember that Playa Blanca is one of the main tourist towns in Lanzarote.
---
It is perfect for families. The clear and calm waters are ideal for children.
What sports can you do at the beach there?
---
A lot of water sports: kayaking, jet skiing, diving, swimming, etc.
You also usually see people jogging or working out on the beach.
---
There is a carpark just by the beach. Although, in summer it is not easy to find a place to park.
Does this beach have lifeguards?
Is this beach suitable for wheelchair users?
---
Yes, the beach has been adapted for disabled access. In fact, there is even an amphibious wheelchair for those who need it.
Are pets allowed on this beach?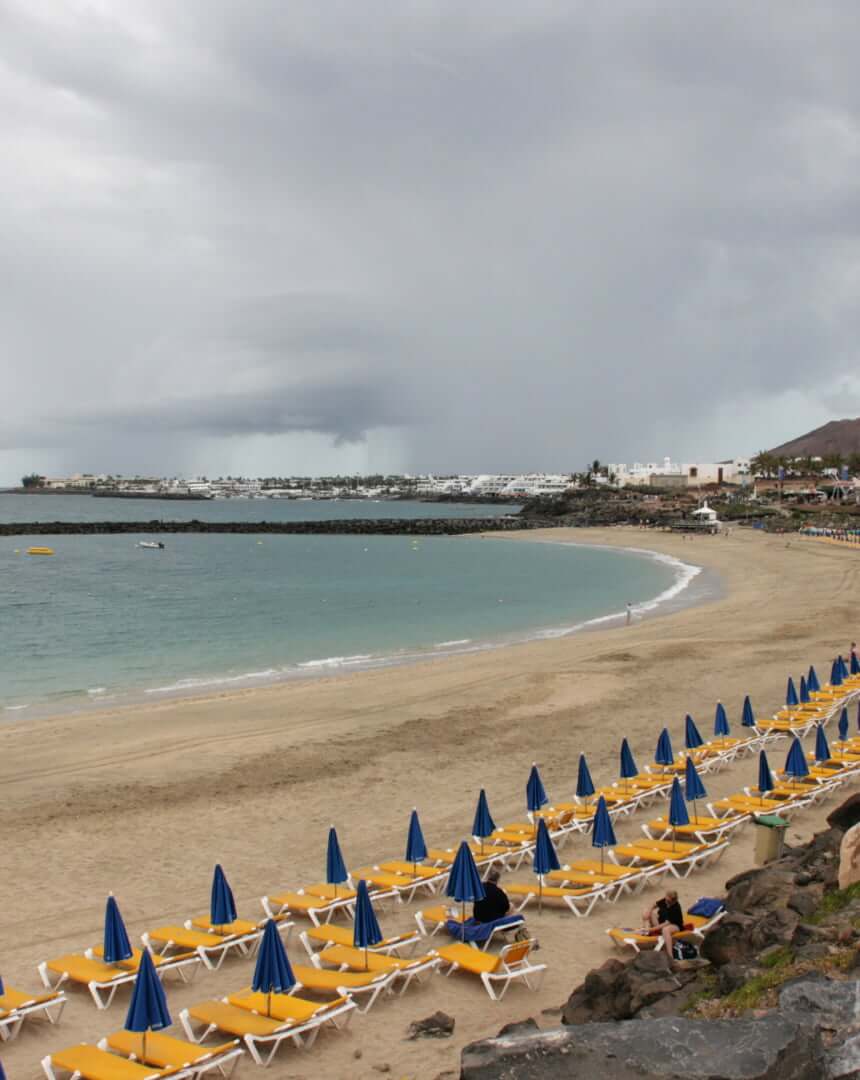 Climate at Playa Dorada
Playa Blanca along with its surrounding beaches has one of the warmest climates in Lanzarote.
At Playa Dorada the summers are usually hot. It is a sunny beach, perfect for sunbathers, with partially clear skies, although some days it can be sweltering. However, the winters are cool and dry. One its great advantages is the lack of wind at this beach, as it is protected by the bay.
The average temperature at Playa Dorada is around 25°C, with lows of 15°C and highs of 31°C.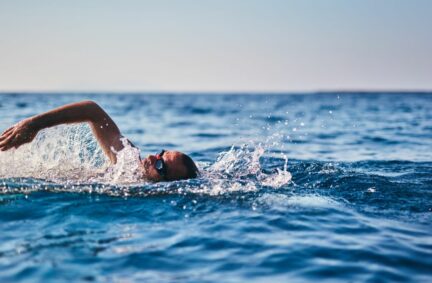 Open Water Lanzarote
The Sailfish Lanzarote Open Water, popularly known as Open Water Lanzarote, is a swimming event open to the public, both professional and amateur, which every year arouses a great expectation on the island. Do you want to know what it is and how to participate? We'll tell you everything!