El Reducto Beach is an urban beach in Arrecife, the capital of Lanzarote, and is ideal for a quiet swim or to spend the day with the family.
Its fine white sand and its calm and shallow waters contrast with an environment specially designed for tourists: restaurants, cafes, shops and all kinds of services, isolated from the sand thanks to a landscape of impressive coconut trees.
Our recommendations close to
Playa de El Reducto
Where is El Reducto Beach located?
The beach of El Reducto de Lanzarote is located in an unbeatable location: in the heart of the historic center of Arrecife,the capital of theisland.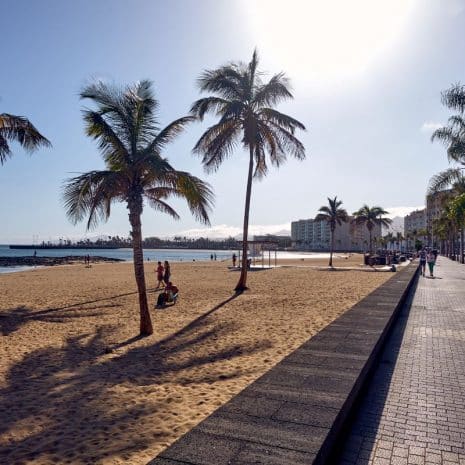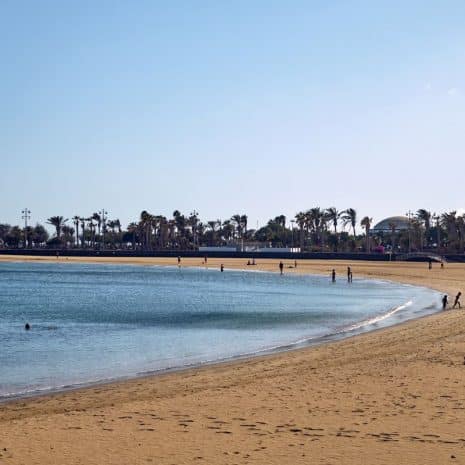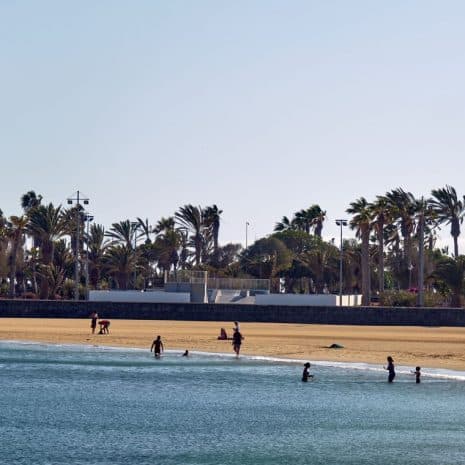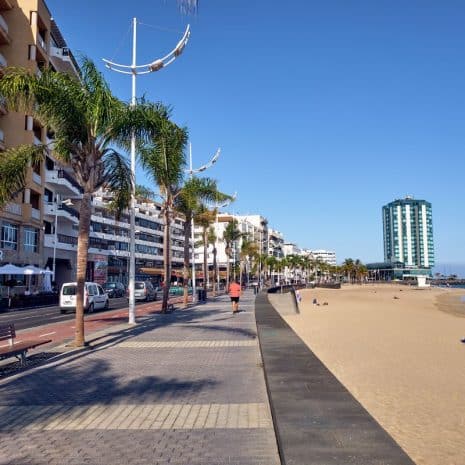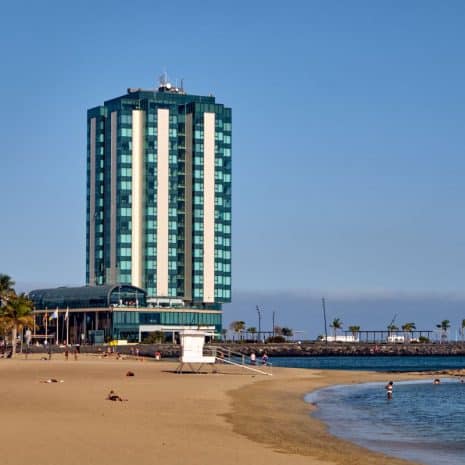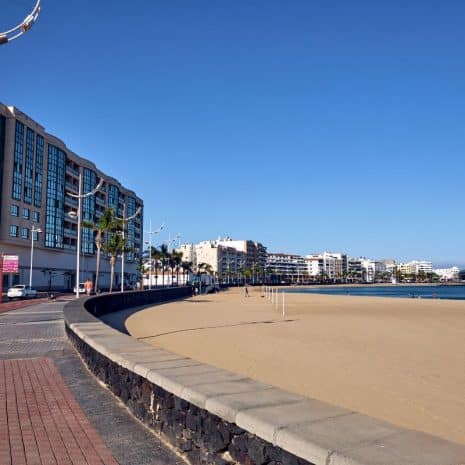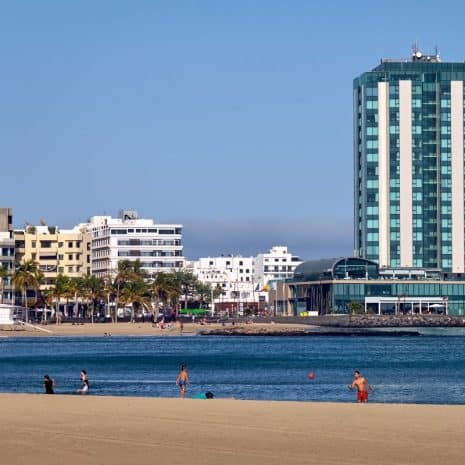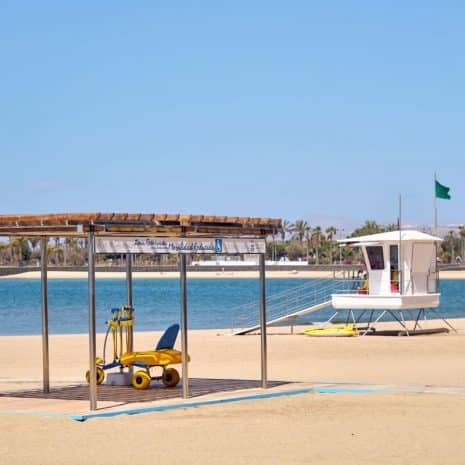 Characteristics of El Reducto Beach?
Public transport connections
Yes
Number of visitors
Medium
El Reducto is an urban beach of fine white sand, equipped with all kinds of services: car parks, restaurants, public transport, shopping areas, beach bars…
This beach has received for years the blue flag awarded by the European Union to the best beaches on our coasts.
How to get to Playa El Reducto Frequently asked questions:
Do you have a connection with public transport?
---
Yes. There are bus and taxi stops very close.
---
No. Being in the middle of the Arrecife, in the bay, makes the wind hardly appear.
What kind of sand does it have?
---
Fine white sand, although when entering the water the surface is more rocky and the water covers little.
Is this beach very crowded?
---
It has an average occupancy rate, as it is a very central beach and well prepared for tourism. But it is not usually overcrowded.
Does this beach have many waves?
---
It is a quiet beach, with little wind and calm waters to be in the bay.
Is this beach recommended for families?
---
Yes. It has all kinds of services that make it perfect to visit as a family.
What sports can be done on this beach?
---
There is no sports or children's area enabled, so the practice of sport is complicated beyond the usual games in the sand or water. Nor, being of calm waters, water sports are usually practiced.
---
Yes. There are car parks on the other side of the promenade. It is an unguarded car park of between 50 and 100 spaces.
---
Yes. There are showers and toilets.
Does this beach have a lifeguard?
---
Yes. It is prepared with lifeguard service.
Is this beach wheelchair accessible?
---
Yes. The beach has special access for people with reduced mobility.
Does this beach allow pets?
---
No. This beach is not pet friendly.
The weather in Playa El Reducto
Lanzarote is an island with a mild climate whose temperatures hardly vary throughout the year.
On the beach of El Reducto de Arrecife, thanks to the bay, we must also add, in general, the absence of winds.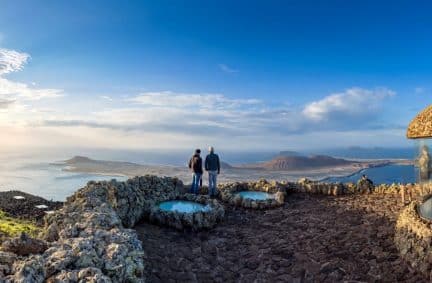 Tips to go to Lanzarote in December
Lanzarote is an ideal holiday destination at any time of the year thanks to its climate, its beaches, its landscapes, and its wide range of tourist attractions. If you have chosen the island for a getaway to Lanzarote in December, take into account everything we are going to tell you so you can organise your trip in the best possible way.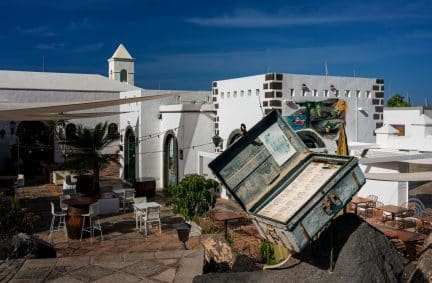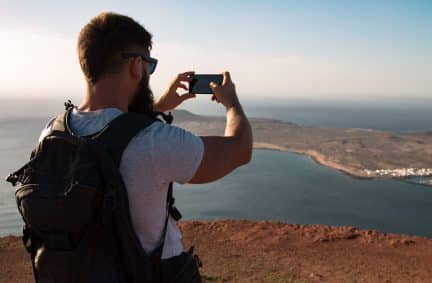 What to see in the north of Lanzarote?
Lanzarote has a lot to offer in every corner. Its amazing beaches, impossible landscapes, picturesque villages… Discovering the island is an unforgettable plan for a holiday. That's why today at Lanzarote.com we recommend you to discover the northern part of the island. You will find some of the most magical places. Take note of this plan and discover what to see in the north of Lanzarote.