Playa Grande lives up to its name as it has more than 1km of golden sands and calm waters. This makes it one of the most visited beaches by tourists in Puerto del Carmen thanks to its sand, sea, beauty, and its large surrounding shopping district.
Our recommendations close to
Playa Grande
Playa Grande is in the municipality of Tias. It is an urban beach in the tourist hotspot of Puerto del Carmen, in the south of Lanzarote.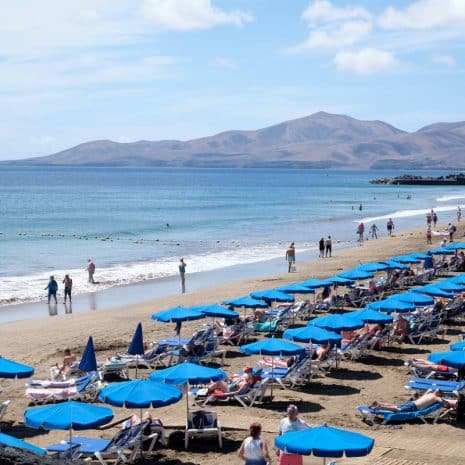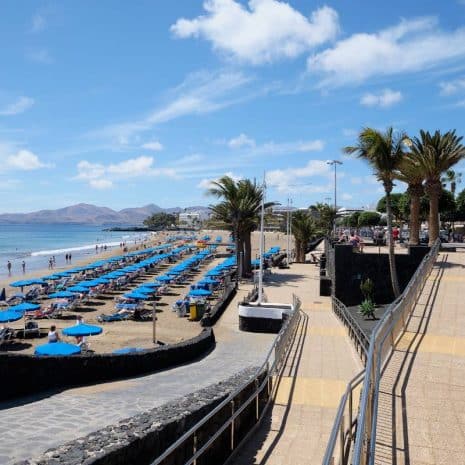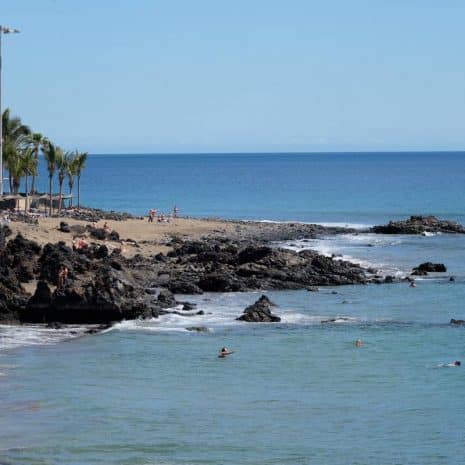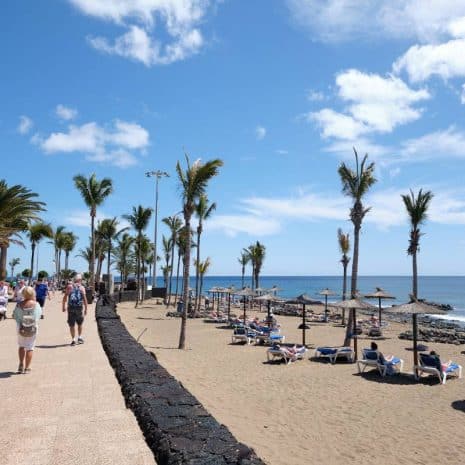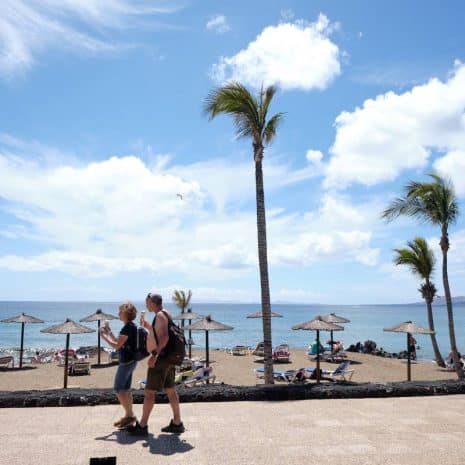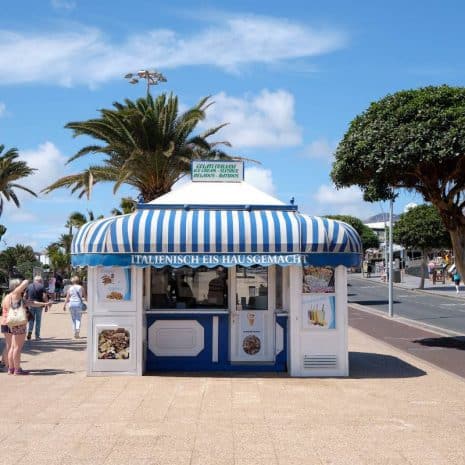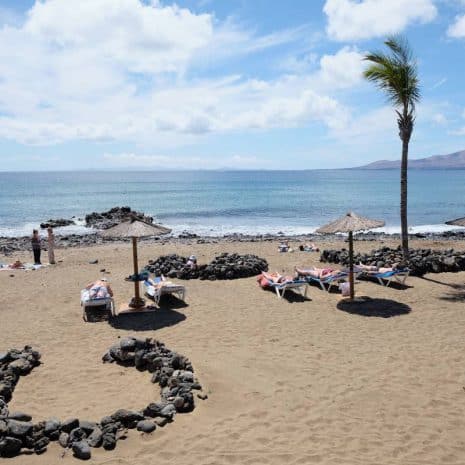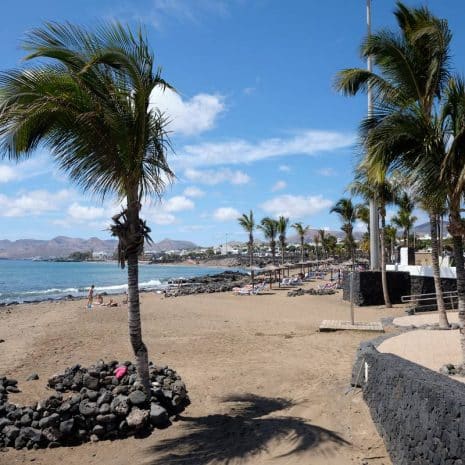 Public transport connections:
Yes
Playa Grande is one of the most scenic beaches on Lanzarote, however it can be busier than other parts of the island. Along its 1km of golden sand and crystal clear water, Playa Grande is also known for its wide range of facilities: showers, lifeguards, hammocks, parasols, and carparks. It has disabled access (with buoys, nets, and amphibious wheelchairs).
It is also surrounded by nature with gardens, palm trees, and volcanic rocks, making Playa Grande a really special place to enjoy a swim.
How to get to Playa Grande Frequently Asked Questions:
What type of sand does it have?
Are there a lot of waves?
Are there any public transport connections?
---
During the summer season it is often very busy.
---
Yes, it has a lot of facilities and services for families.
What sports can you do at this beach?
---
It depends on the weather and sea conditions.
Does this beach have lifeguards?
Is this beach accessible for wheelchair users?
---
Yes, it has facilities such as amphibious wheelchairs, buoys, and nets.
Are pets allowed on this beach?
Climate at Playa Grande
The weather at Playa Grande varies depending on the season. During the rainy season the climate at Playa Grande is cloudy; during the dry season the skies are usually clear. It is humid and warm almost all year round. On average, the temperature varies from 19ºC to 35ºC, dropping below 15ºC on occasions.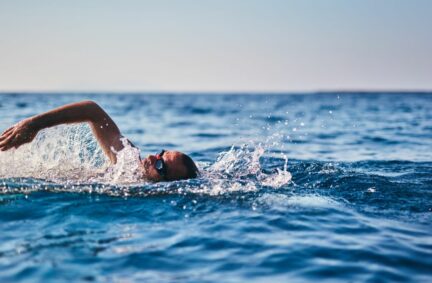 Open Water Lanzarote
The Sailfish Lanzarote Open Water, popularly known as Open Water Lanzarote, is a swimming event open to the public, both professional and amateur, which every year arouses a great expectation on the island. Do you want to know what it is and how to participate? We'll tell you everything!