Playa de La Cocina, also known as Playa Montaña Amarilla, is one of La Graciosa's most unspoilt beaches.
Where is Playa de La Cocina?
Playa de La Cocina is on the island of La Graciosa, within the Marine Reserve of the Chinijo Archipelago.
It is located at the bottom of the foothill Montaña Amarilla (which is where its second name comes from) on the south of the island and opposite the northeast coast of Lanzarote. The closest town is Caleta de Sebo, 6km away.
Its location and setting make this small bay one of the most beautiful and wildest beaches on La Graciosa, and possibly in all of the Canary Islands. The orange and yellow contrasts of the mountain together with the blue sea make this place well worth a visit.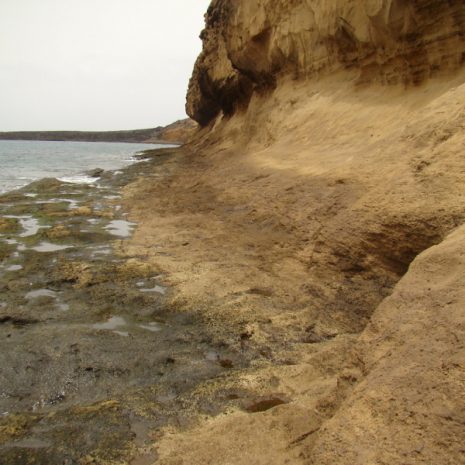 Features of Playa de La Cocina
Name
Playa La Cocina/ Playa Montaña Amarilla
Town
Caleta de Sebo, La Graciosa
Public transport connections:
No
Number of visitors
Busy in summer
Accessibility
No disabled access
This small bay is barely 100m long and is a real paradise for those looking to enjoy a magical, unspoilt, and wild setting.
The Montaña Amarilla is beside the beach and is a beautiful spectacle. Its geological forms and orange and red colours combine with the white sand of the beach at La Cocina along with its supremely blue waters.
Swimming at this beach is wonderful as it is protected from the strong currents of "El Río", which is the name of the stretch of water that separates La Graciosa from Lanzarote. Its seabed is an ideal spot for diving and its peaceful beach is the perfect place for visitors to disconnect and enjoy the views.
However, it is a beach that is not that easy to get to (hence why it is so unspoilt) as you have to get there by foot.
How to get to Playa de La Cocina Frequently Asked Questions:
---
No, it is usually protected from the wind
What type of sand is there?
---
No, it usually has calm wate
Are there any public transport connections?
---
No, you can only get down the last few metres by foot.
---
It is quite busy in summer.
---
No, the steep descent makes it quite a difficult beach to access.
What sports can you do at the beach there?
Does this beach have lifeguards?
Is this beach suitable for wheelchair users?
---
No, as it is an unspoilt beach there are no facilitie
Are pets allowed on this beach?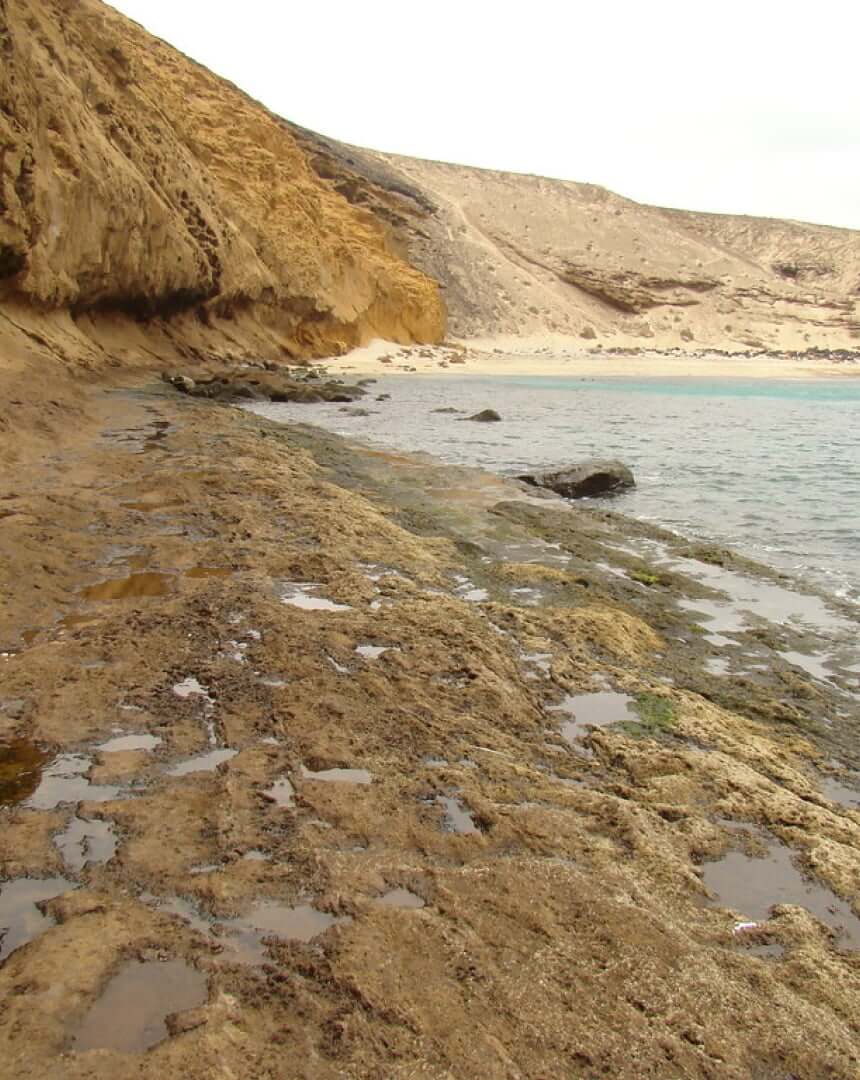 Climate at La Cocina
Playa de La Cocina and the island of La Graciosa, in general, enjoy a warm climate throughout the year. There is usually a breeze, but the Playa de La Cocina is sheltered by Montaña Amarilla.
The average temperature is usually around 22°C, with mild winters with lows of 16°C and warm summers, but with a maximum temperature of 28°C.
There is usually little rainfall throughout the year, especially from April to September, when the dry and arid climate is more noticeable.
The best beaches in
Lanzarote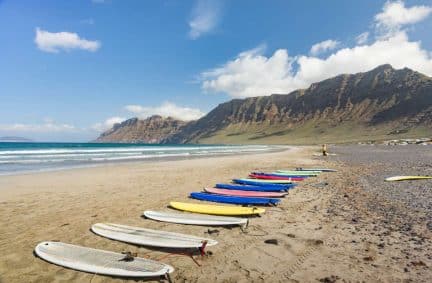 Why do a surf camp in Lanzarote?
Whether you have surfed before or not, Lanzarote is a truly unique place to enjoy an unforgettable surf camp!
Redactor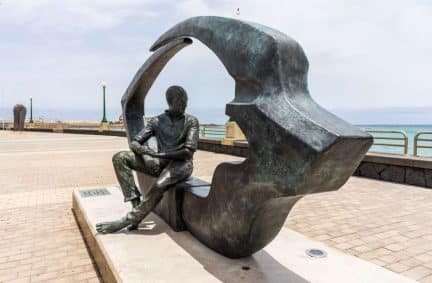 Everything you need to know about César Manrique
His great passion for nature made his works stand out, among many other reasons, for that characteristic way of Creating Art in tune with the environment. And although Lanzarote is one of the places with the largest number of works by César Manrique, we can find works by the artist throughout the Canary Islands. 
Redactor
The 5 most charming villages in Lanzarote
In case you dare to visit the villages of the island on your next trip to Lanzarote ... In this article we tell you which of them are the most charming! 
Redactor