Arrieta is a charming town which is part of the municipality of Haria. It has become an important touristic hub in Lanzarote due to its proximity to the island's beaches and its delicious local cuisine. Its population of around 900 people can be multiplied by six during summer due to the number of tourists visiting. Arrieta is a great place if you want to wander through narrow little streets, enjoy the beach life, and escape from the hustle and bustle of the bigger towns.
Arrieta is located on the north of the island of Lanzarote, very close to its neighbouring town of Punta Mujeres. It is surrounded by a unique natural habitat, on the shores of the Atlantic Ocean. Thanks to its proximity to the sea, Arrieta has a thriving fishing industry and is also considered to be one of the most picturesque fishing villages in the Canary Islands.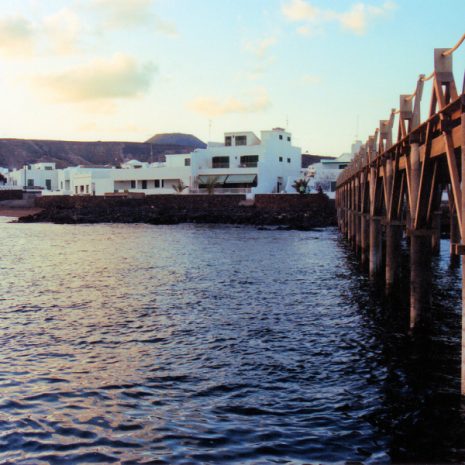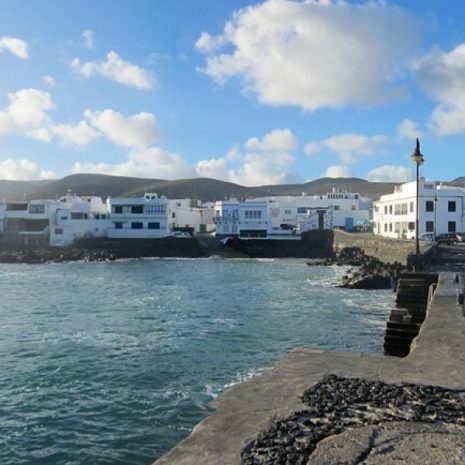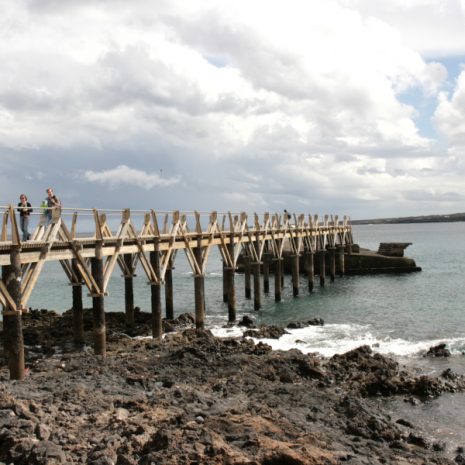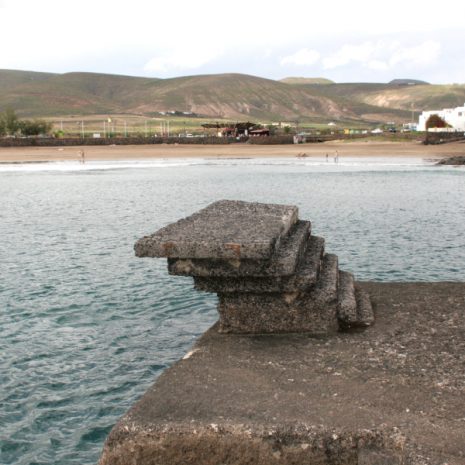 Beaches
The Playa La Garita is, without a doubt, a must-see destination for most tourists visiting Arrieta. This fantastic sandy beach is almost a kilometre long and is the place of choice for many of those wanting a relaxing day sunbathing and playing in the sea. Playa La Garita has a wide array of facilities and amenities such as bathrooms, cafés, and restaurants. If the conditions are good you can even take your surfboard out.
El Charcón is another well known sandy and rocky beach. It is located close to the pier in Arrieta and is an ideal spot for families with children thanks to its calm waters.
Places of interest
The town of Arrieta has some interesting places to discover. Within the town itself there are some iconic sites to visit such as the Church of Nuestra Señora del Carmen, and the famous Casa Azul (also known as Casa Juanita). This uniquely styled house stands out for its distinct blue colour, contrasting with the rest of the whitewashed houses in the town. It was built in 1920 by a local islander. In 1995 it was turned into the African Art and Culture Centre but was only open for two years.
Other interesting touristic sites around Arrieta are the Guinate Tropical Park, with an immense variety of birds and other exotic animals, the Los Verdes Cave, and the Cactus Garden.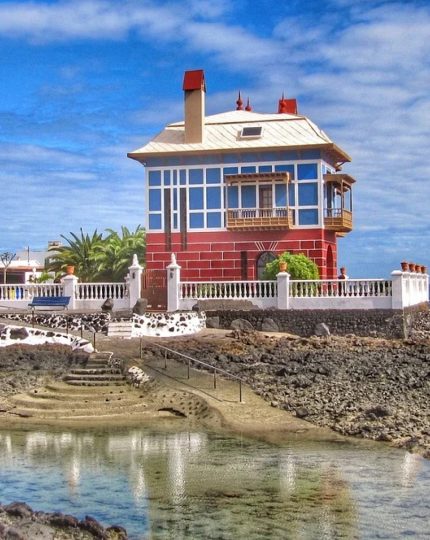 The best food in Arrieta
As previously mentioned, Arrieta stands out for its wonderful food. It has great restaurants serving up a wide variety of local fresh fish. The most recommended fish to try are Grouper, Sea Bream, and Cherne (or Wreckfish). You can also find plenty of the island's traditional dishes such as papas arrugadas, el mojo, el potaje or caldo de millo. For dessert, you have to try the gofio or the bienmesabe. Lastly but not least, you'll be able to accompany your delicious food with our local wines. 
If you fancy a glass, you cannot leave Arrieta without trying our local cheeses as well, the perfect pairing for an excellent wine. 
Shopping in Arrieta
In Arrieta you will find stores dedicated to the sale of specialized gifts and souvenirs where you can buy the usual souvenirs to remember your visit to the island. You can also look for a good outfit in one of its textile fashion stores or buy some of the natural cosmetics made with the star plant of the island, aloe vera.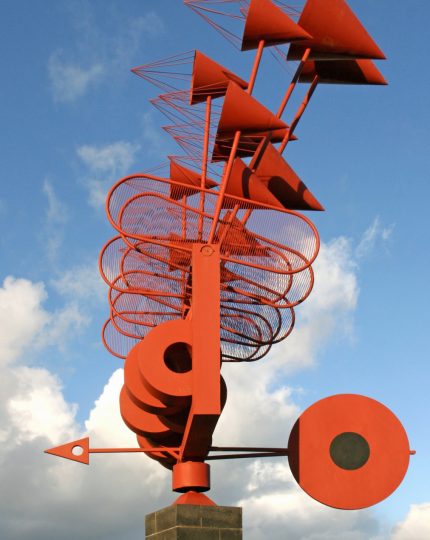 WEATHER IN ARRIETA
The Arrieta climate is especially desert-like and warm with average temperatures around 22º C. This part of the island has generally good weather, with June and July being the driest months. November and December get most of the little rainfall in this area. 
As a seaside town, Arrieta celebrates its fiestas in honour of Nuestra Señora del Carmen at the end of July. Locals worship the virgin with a procession of fishing boats, which then spills over into the town's streets.
How to get to Arrieta The best municipalities of
Lanzarote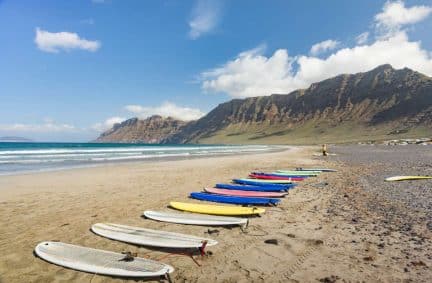 Why do a surf camp in Lanzarote?
Whether you have surfed before or not, Lanzarote is a truly unique place to enjoy an unforgettable surf camp!
Redactor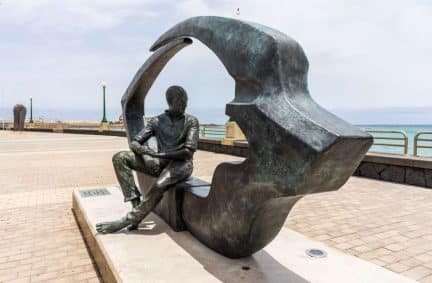 Everything you need to know about César Manrique
His great passion for nature made his works stand out, among many other reasons, for that characteristic way of Creating Art in tune with the environment. And although Lanzarote is one of the places with the largest number of works by César Manrique, we can find works by the artist throughout the Canary Islands. 
Redactor
The 5 most charming villages in Lanzarote
In case you dare to visit the villages of the island on your next trip to Lanzarote ... In this article we tell you which of them are the most charming! 
Redactor