There is a place where you can enjoy the ethnographic tradition of the island, and that is La Asomada, on the slopes of the volcano Montaña de Gaida. The traditional rural architecture and the plots that use sanding as a form of cultivation are the strengths of this location.
La Asomada is a hamlet found in the municipality of Tías. It is a traditional farming area and on your arrival you can see plenty of the crops that are produced there, especially onions.
What to see in
La Asomada
Guardilama Crater: Guardilama is one of Lanzarote's most impressive mountains, especially its southern face. Don't miss the opportunity to climb the Guardilama Crater and enjoy a hike with some of the best views on the island of the southern coast of Lanzarote.
If you would prefer a more relaxed outlook, why not wander through the town's narrow streets and discover some of the island's traditional architecture?
Our recommendations close to
La Asomada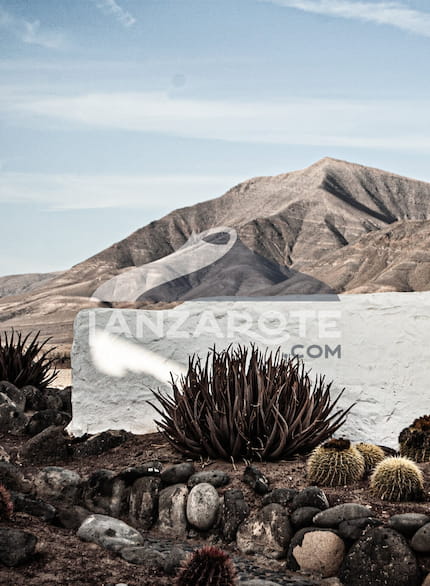 The best food in
La Asomada
The Bar Achimencey is La Asomada most well-known spot due to its authentic dishes and the quality of its produce. Its chickpeas, octopus, and beef stews are some of the most popular dishes among those who come and eat here. You have to try it!
Shopping in
La Asomada
La Asomada is a small town with very few inhabitants, so there are no shops or supermarkets. However, you can find whatever you need in the nearby towns of Mácher and Tías.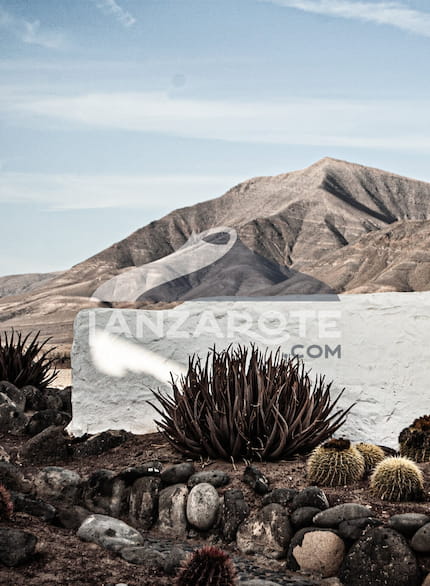 The average temperature in La Asomada is usually between 18-25ºC. However, during March to August this part of the island is often a little windier, nevertheless the temperature is generally good, and the weather is pleasant.
Local fests in
La Asomada
The fests for the patron saint of La Asomada are celebrated during the first week of May in honour of San José Obrero. In addition to the religious services held, there are also activities for children and live music.
How to get to
La Asomada

?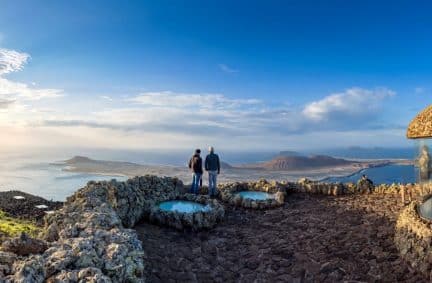 Tips to go to Lanzarote in December
Lanzarote is an ideal holiday destination at any time of the year thanks to its climate, its beaches, its landscapes, and its wide range of tourist attractions. If you have chosen the island for a getaway to Lanzarote in December, take into account everything we are going to tell you so you can organise your trip in the best possible way.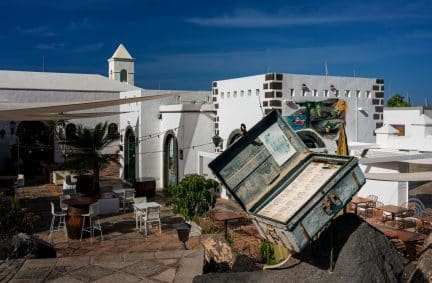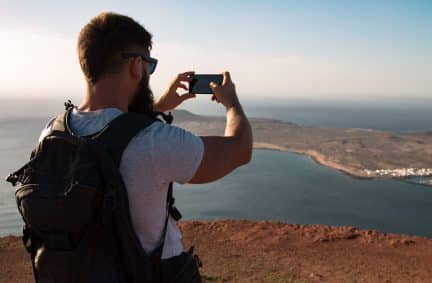 What to see in the north of Lanzarote?
Lanzarote has a lot to offer in every corner. Its amazing beaches, impossible landscapes, picturesque villages… Discovering the island is an unforgettable plan for a holiday. That's why today at Lanzarote.com we recommend you to discover the northern part of the island. You will find some of the most magical places. Take note of this plan and discover what to see in the north of Lanzarote.