Conil is located in the quiet inland of Lanzarote, a small hamlet of just over 300 inhabitants belonging to Tias. An idyllic place that offers unparalleled views of the southern part of the island and the Atlantic Ocean. It also has interesting hiking trails through the mountain that bear the same name as the village.
Conil is a hamlet which is divided by the highway heading from Tías towards Geria. It has a great viewpoint where you can take in the landscape from Geria to the south of Fuerteventura.
Conil is quiet town where you can enjoy wandering through its streets and its fantastic views. It is surrounded by the Montaña de Conil, so if you are a nature lover you'll really enjoy this part of the island. The town also has some notable examples of traditional Lanzarote architecture. Come and see them and discover more about the island's culture.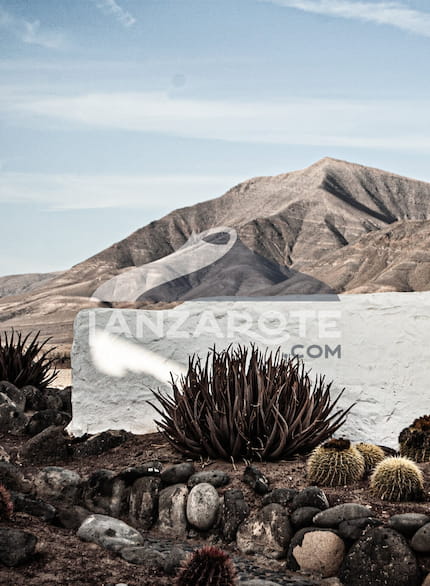 The best food in Conil
Just as in any other Lanzarote town, typical Canary Island dishes are what are served at Conil's restaurants. Some, such as Casa Juan Ramón, serve home cooked food at very reasonable prices. This restaurant is unique because diners can leave a message on the walls, which can be seen by everybody who passes through there.
Shopping in Conil
Conil has a small supermarket to buy whatever you need for your trip or your visit to the town. However, if you would like to spend an afternoon shopping you can head to one of the shopping centres close to the town in Puerto del Carmen, Macher or Tías.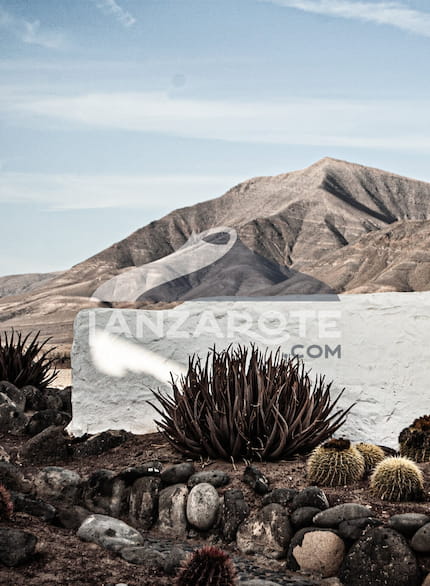 Climate in Conil
Conil has a pleasant year-round temperature with averages of 17ºC-24ºC. However, during the winter the temperatures do drop considerably with a minimum of 9ºC and a maximum of 23ºC.
Conil celebrates its weeklong fiestas for the Sagrado Corazón del Jesús y La Magdalena during the second half of July. The town becomes a pilgrim site and there are celebrations with the dance of Candil and other folk traditions.
How to get to Conil? The best municipalities of
Lanzarote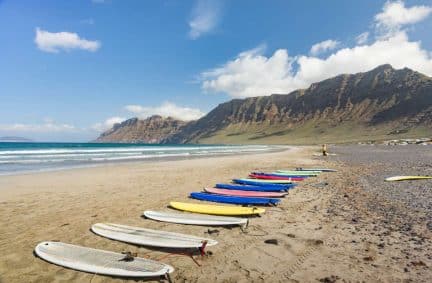 Why do a surf camp in Lanzarote?
Whether you have surfed before or not, Lanzarote is a truly unique place to enjoy an unforgettable surf camp!
Redactor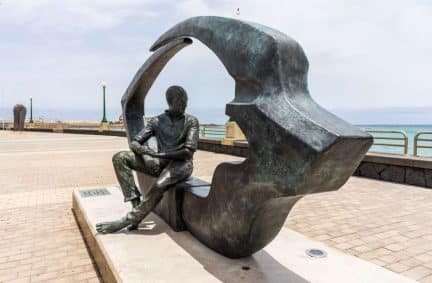 Everything you need to know about César Manrique
His great passion for nature made his works stand out, among many other reasons, for that characteristic way of Creating Art in tune with the environment. And although Lanzarote is one of the places with the largest number of works by César Manrique, we can find works by the artist throughout the Canary Islands. 
Redactor
The 5 most charming villages in Lanzarote
In case you dare to visit the villages of the island on your next trip to Lanzarote ... In this article we tell you which of them are the most charming! 
Redactor