Heading towards the northern beaches of the island, you will find El Cuchillo. A perfect location for those who want to get away from the noise of the larger towns and still be very close to the beach. 
 Among the highlights of the area are the crater of El Cuchillo. The gastronomy also stands out in the area, especially the majorera goat cheese, which has a long tradition in the region.
El Cuchillo is a small village belonging to the municipality of Tinajo, located in the southeast of the island of Lanzarote and very close to Tinajo.
Its name comes from its location on the long sharp edge of an old volcanic crater that is over a kilometre long. It may be the largest volcanic crater on the island.
What to see in
El Cuchillo
Places of interest in the town
Some of the town's most iconic sites are: The Fillo del Cuchillo cheese shop, which is run by a traditional dairy farmer family; and the town's Culture Centre.
Other places of interest
The El Cuchillo crater is full of different crop fields and used to be famous for growing tobacco. Today it is more used to growing vegetables thanks to how fertile its soil is.
According to the book 'Avance de la Carta Arqueológica de la isla de Lanzarote' by José de León Hernández and María Antonia Perera Betancort, El Cuchillo has the island's largest recorded number of indigenous people, Los Majos. In fact, walking around the village you can find signs and relics of former human settlements such as ceramics and old household tools.
If you explore further, you'll find lots of smokestacks and lava canals, reminders of past volcanic eruptions in the area. This makes the area around El Cuchillo ideal for trekking.
You can also visit La Santa, a coastal village with a good surfing community thanks to its famous surf spots "El Quemao" and "La Santa". If you are coming to Lanzarote in search of waves, La Santa is great option for advanced surfers. It is known for its rocky seabed and big strong waves, so we only recommend you give it ago if you are an experienced surfer. If you would like somewhere a little calmer to learn the ropes, Playa de Famara is an ideal place to enjoy some waves.
Another interesting option if you are staying at El Cuchillo is to visit Tinajo, where you can enjoy a large variety of gastronomic and cultural attractions. You can go by foot or car, as it is very close.


Our recommendations close to
El Cuchillo
See more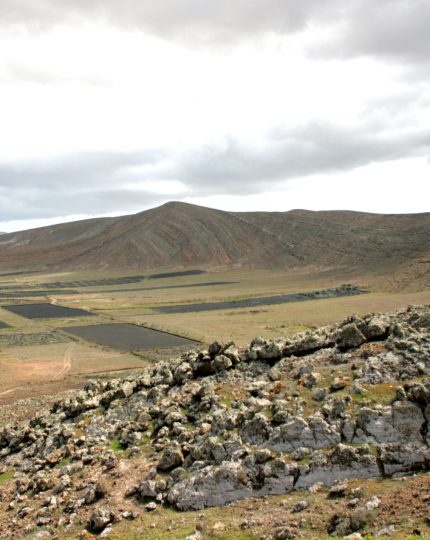 The best food in
El Cuchillo
If you try one thing in El Cuchillo, make sure it is the Majorera goats' cheese (originally from Fuerteventura, but bred in Lanzarote). Visit the Fillo del Cuchillo Cheese Shop and try one of its gourmet cheeses.
If want lunch or dinner, around El Cuchillo you'll find a range of different places to eat. The best recommended restaurants are: The Pizzeria Mezzaluna, a popular pizza place (we recommend you try the Lanzarote special), the Majo Picón, which offers local traditional food and the Restaurante Casa Ignacio. These are all located in Tinajo.
Shopping in
El Cuchillo
Due to its small size, El Cuchillo hardly has any shops so if you want to go shopping we recommend you head to Tinajo or San Bartolome, where there is a larger variety.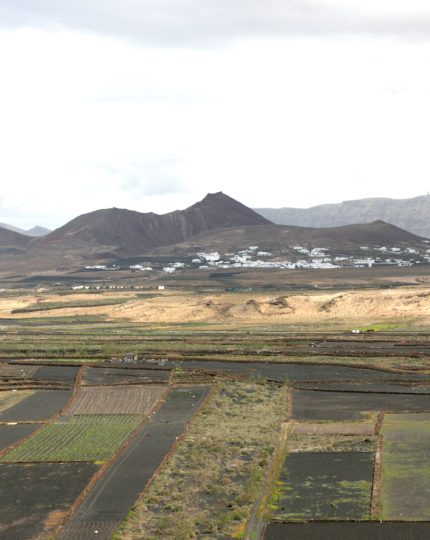 The weather in El Cuchillo is noted for its hot and humid summers and cold and dry winters. It usually clear by windy throughout the year. The wind is always a factor in this town. The temperatures ranges from 13°C to 27°C.
The best time to visit El Cuchillo is from the start of July until mid September.
Local fiestas in
El Cuchillo
The local fiestas in El Cuchillo are celebrated at the end of October in honour of the Virgin of Pilar. These celebrations go on for 12 days and involve a range of events and activities for the town's residents. The El Cuchillo Centro Sociocultural fills up with a range of boule and card competitions, events, gymkhanas, and other family activities.
The fiestas end with a religious ceremony for the Virgin of Pilar.
How to get to
El Cuchillo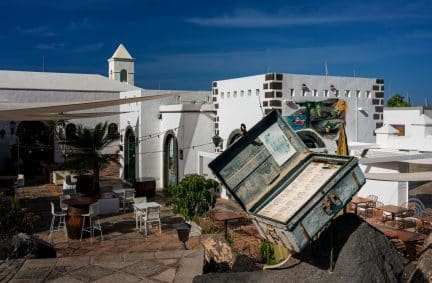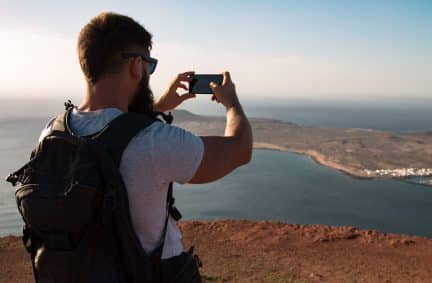 What to see in the north of Lanzarote?
Lanzarote has a lot to offer in every corner. Its amazing beaches, impossible landscapes, picturesque villages… Discovering the island is an unforgettable plan for a holiday. That's why today at Lanzarote.com we recommend you to discover the northern part of the island. You will find some of the most magical places. Take note of this plan and discover what to see in the north of Lanzarote.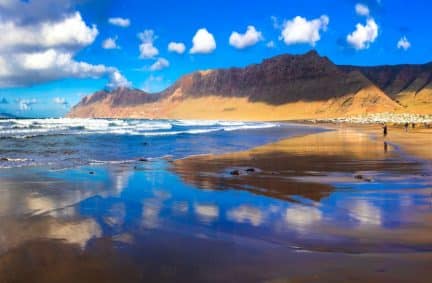 What to see in the south of Lanzarote?
The south of Lanzarote is one of the most beautiful areas of the Canary Islands due to its breathtaking volcanic landscape. This doesn't mean that we stay away from its fantastic beaches but, in addition to the usual tourist offer, we add other many attractions that you can't miss if you visit the island. What to see in the south of Lanzarote? Pay attention to our suggestions!