El Golfo is a town in the south of Lanzarote, belonging to the municipality of Yaiza.
It has around two hundred inhabitants and is used to receiving tourists and visitors asking about its famous "green lagoon."
They are referring to the Charco de los Clicos, a volcanic crater located in a small bay just a two minute walk from the town. It was formed in the 18th Century and part of it has now been filled with seawater, forming an emerald coloured lake resulting from the high concentration of seaweed.
Swimming is not permitted here because the lagoon has been declared a natural reserve within the Volcanes Natural Park.
This striking landscape has appeared in numerous films, both Spanish and international. For example, Pedro Almodóvar's Broken Embraces.
El Golfo is a small fishing village located in the southwest of the Timanfaya National Park, to the south of Lanzarote.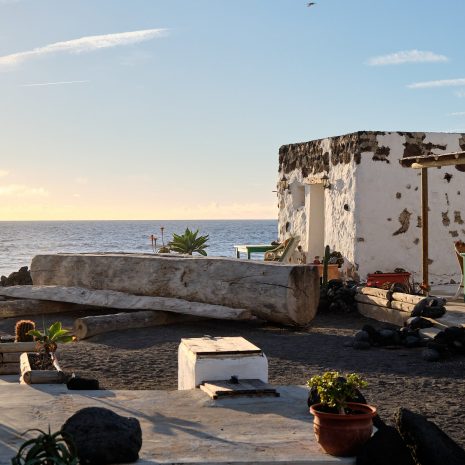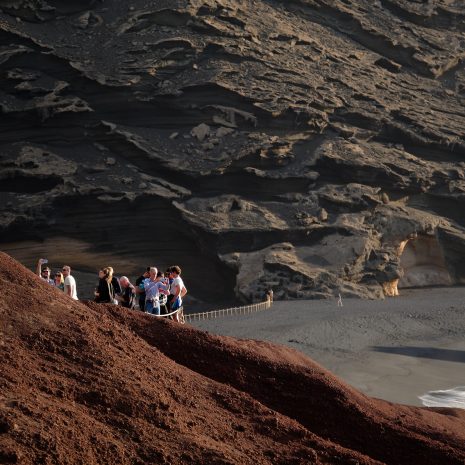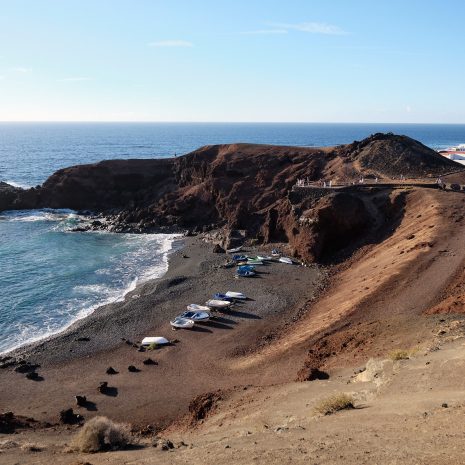 The Charco de los Clicos is the first must-see if you are heading to El Golfo. It is also free, and you can go there at any time of day by foot to enjoy the impressive views from the little viewpoint.
If you are a keen runner, for several years now in mid October the Pardelator de El Golfo has been held, a 10.5km race along spectacular trails and across compressed lava terrain.

Our recommendations close to El Golfo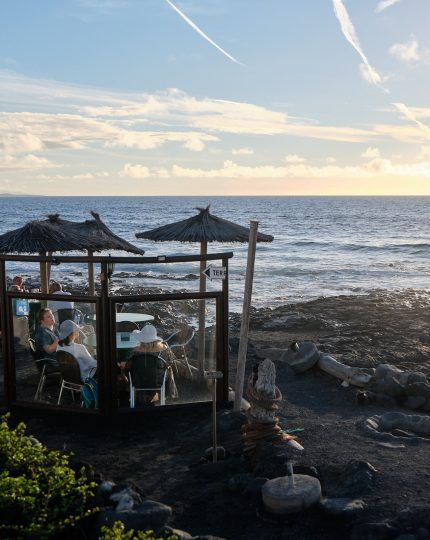 The best food in El Golfo
Like any good coastal town in Lanzarote, the best thing to eat here is some good local fish or shellfish in one of its restaurants overlooking the sea.
The rice dishes are also delicious, and you cannot forget the papas arrugadas con mojo picón and mojo verde.
In El Golfo there is a wide range of dishes to choose from such as a fish stew, sanocho, or goat.
Shopping in El Golfo
In El Golfo you will find several food shops, but most businesses are restaurants. There are plenty to choose from and they all offer delicacies from the sea. Mar Azul, Casa Rafa, La Lapa Negra and El Caletón are the most famous.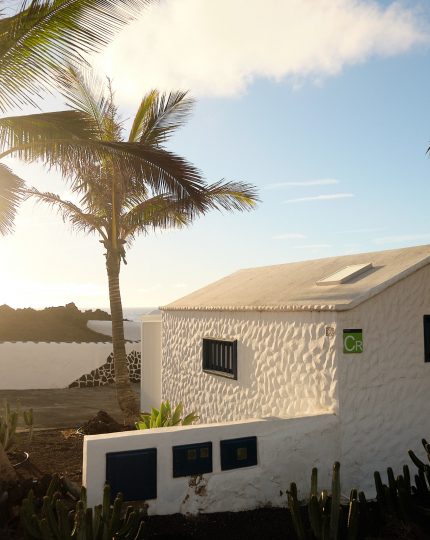 Climate in El Golfo
The climate in El Golfo is dry with pleasant temperatures, just as with everywhere else in Lanzarote, but with the added bonus of its coastal location. However, you cannot swim at its beach due to the strong currents.
Local fiestas in El Golfo
The local fiestas in El Golfo are held during the last week of October and are known as La Pardela. During the fiestas there are lots of activities such as races, festivities, children's games and different types of contests.
How to get to El Golfo The best municipalities of
Lanzarote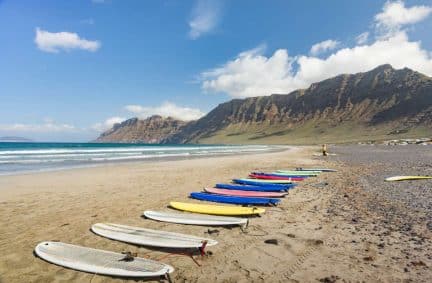 Why do a surf camp in Lanzarote?
Whether you have surfed before or not, Lanzarote is a truly unique place to enjoy an unforgettable surf camp!
Redactor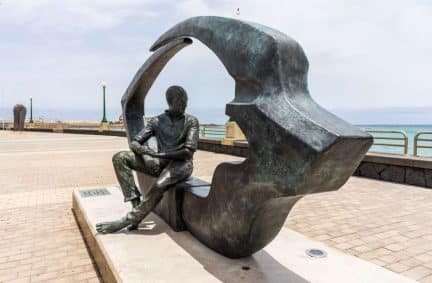 Everything you need to know about César Manrique
His great passion for nature made his works stand out, among many other reasons, for that characteristic way of Creating Art in tune with the environment. And although Lanzarote is one of the places with the largest number of works by César Manrique, we can find works by the artist throughout the Canary Islands. 
Redactor
The 5 most charming villages in Lanzarote
In case you dare to visit the villages of the island on your next trip to Lanzarote ... In this article we tell you which of them are the most charming! 
Redactor