La Santa is a municipality in Lanzarote belonging to the locality of Tinajo, with a population of under a thousand.
This place is well-known for its waves by surfers, as the area has some incredible surf conditions for almost ten months of the year.
La Santa is a coastal town where professional surfers from all over the world visit.
La Santa is a peaceful coastal town in the north of Tinajo.
Two kilometres away is Ría de la Santa, home to the popular hotel complex La Santa Sport, one of the most comprehensive sports centres in the world.
In addition to fishing, its main economic activity is tourism. La Santa Sport is a high performance sports centre and is also a tourist destination that organises world class competitions.
One of these is Ironman Lanzarote, a hugely important triathlon that takes place on the island featuring elite athletes and international sports media outlets.
Its sport facilities are impressive, as is its 900 metre artificial beach, the Laguna de La Santa, only accessible to La Santa Sport guests, with calm waters and fine sand, the perfect place to learn to windsurf.
You can also enjoy its little jetty and fishing boats for a relaxing family day out.
We also recommend visiting the nearby Montañas de Fuego.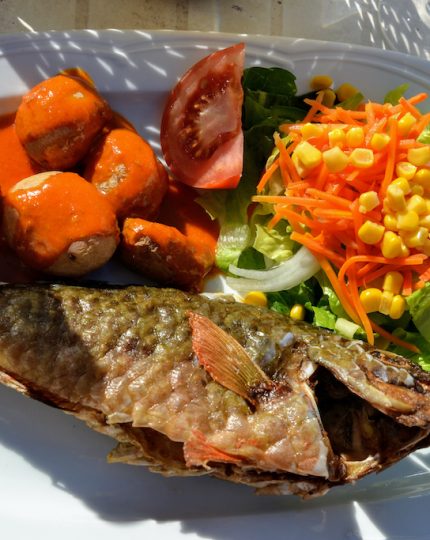 The best food in La Santa
In addition to all of the other traditional Canary Island dishes to try when visiting the island, when in La Santa you need to order the fried fish.
The delicious local seafood means you can try some real delicacies in any of the town's restaurants.
Shopping in La Santa
La Santa is a small, sleepy town, whose main industry is fishing in addition to tourism.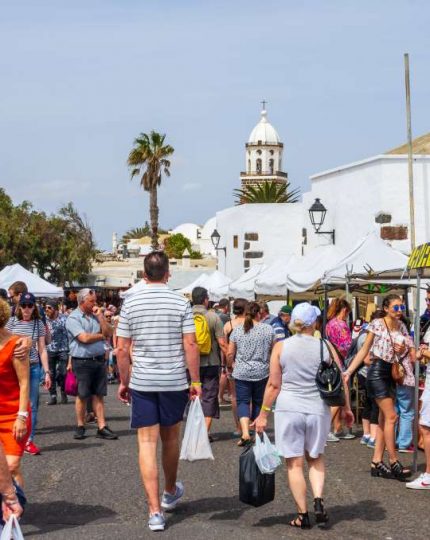 Climate in La Santa
The climate in La Santa, as in the rest of Lanzarote, is dry with mild temperatures throughout the year.
The best time to visit is between May and December, but if you are looking for some good waves to surf (careful, because they are only for professionals), avoid September and October, as the Atlantic's conditions are less favourable if you want to take your board out.
Local fiestas in La Santa
The fiestas of Nuestra Señora del Carmen are the traditional fiestas celebrated in La Santa over various days around 16th July. The ideal fiesta for a fishing village.
How to get to La Santa The best municipalities of
Lanzarote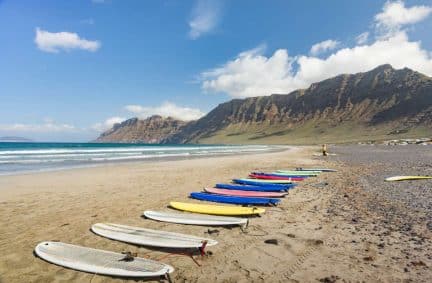 Why do a surf camp in Lanzarote?
Whether you have surfed before or not, Lanzarote is a truly unique place to enjoy an unforgettable surf camp!
Redactor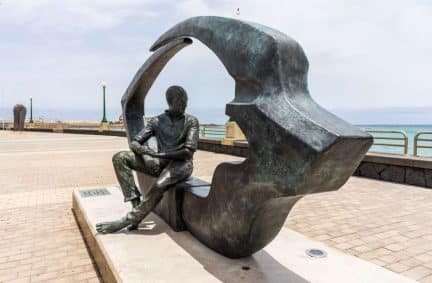 Everything you need to know about César Manrique
His great passion for nature made his works stand out, among many other reasons, for that characteristic way of Creating Art in tune with the environment. And although Lanzarote is one of the places with the largest number of works by César Manrique, we can find works by the artist throughout the Canary Islands. 
Redactor
The 5 most charming villages in Lanzarote
In case you dare to visit the villages of the island on your next trip to Lanzarote ... In this article we tell you which of them are the most charming! 
Redactor