Surrounded by volcanoes, La Vegueta has spectacular views and a wide range of outdoor activities. The fertile volcanic soil gives the municipality an extensive agricultural tradition that has been maintained for generations and has been well represented in the gastronomy of the region.
La Vegueta is a town located in the northeast of the island. It belongs to the municipality of Tinajo and is in the shadow of the impressive Timanfaya volcanos. It is known for its farming and volcanic terrain which make La Vegueta one of the best towns to walk or cycle around in Lanzarote.
What to see in La Vegueta
La Vegueta is a typical rural farming town, so the best way to enjoy it is by foot or by bike. There are a lot of trails which lead up to the mountains and volcanos which surround the town, so make sure you are ready for a good walk. The trails are very well marked, and they are easily accessible, so they are suitable for children too.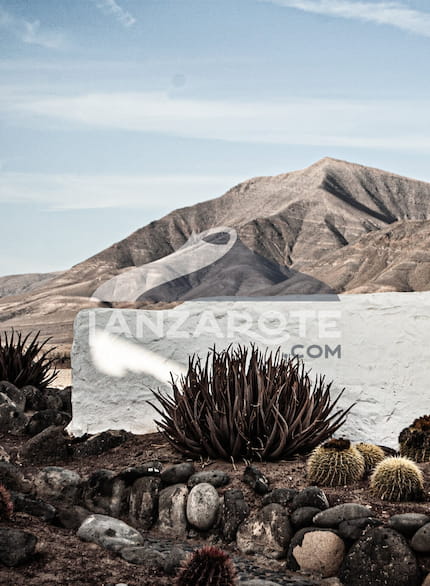 The best food in La Vegueta
In La Vegueta we recommend the restaurant Las Cadenas. It is on the way to the highway which joins La Vegueta with Mancha Blanca, so is the perfect spot to have lunch at and to then continue to explore the island. The house favourites are grilled meats such as suckling pig and goat, always accompanied with a good side of papas arrugadas con mojo and the best cheese in Lanzarote.
Shopping in La Vegueta
La Vegueta does not have any shops but is just a few minutes from Tinajo and Mancha Blanca where you can get everything you need for your adventures around the island. On Sundays there is a really good farmers' market in Mancha Blanca where you can try all sorts of local produce.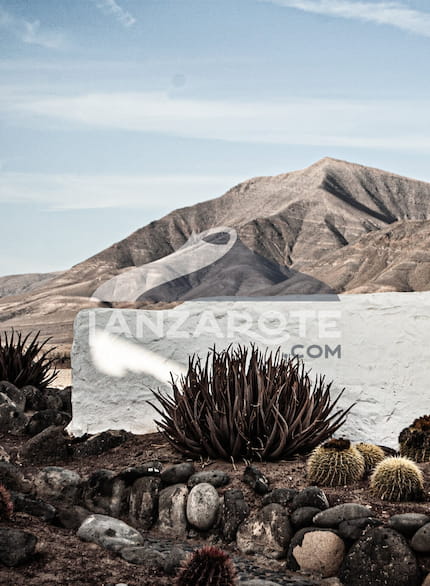 Climate in La Vegueta
La Vegueta enjoys a pleasant temperature, however this can drop significantly during the winter. Due to its proximity to the volcanic area of Lanzarote, the changes in temperature can be quite sudden between day and night, falling to a low of 9ºC from December to February.
Local fiestas in La Vegueta
La Vegueta celebrates its fiestas during the first days of summer in honour of Nuestra Señora de Regla. The week is full of events, sports competitions, concerts, and celebrations. There are all kinds of shows for the town's residents and visitors to enjoy.
How to get to La Vegueta? The best municipalities of
Lanzarote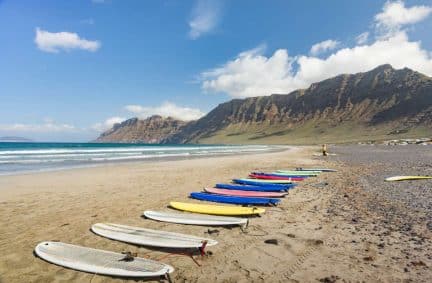 Why do a surf camp in Lanzarote?
Whether you have surfed before or not, Lanzarote is a truly unique place to enjoy an unforgettable surf camp!
Redactor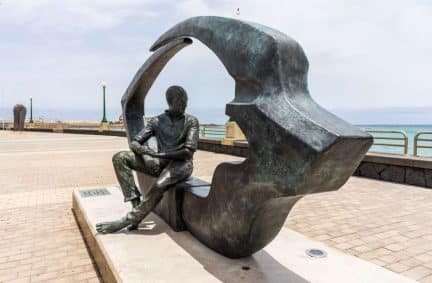 Everything you need to know about César Manrique
His great passion for nature made his works stand out, among many other reasons, for that characteristic way of Creating Art in tune with the environment. And although Lanzarote is one of the places with the largest number of works by César Manrique, we can find works by the artist throughout the Canary Islands. 
Redactor
The 5 most charming villages in Lanzarote
In case you dare to visit the villages of the island on your next trip to Lanzarote ... In this article we tell you which of them are the most charming! 
Redactor