Mancha Blanca is a town located on the west of Lanzarote, where wine and farming prevail. It is a place that is very popular among nature lovers, as there are various trails that lead to the mountains and volcanos.
It belongs to the municipality of Tinajo and is right on the eastern edge of the Los Volcanes Natural Park, 4km from Caldera Blanca, along the Highway LZ-67 connecting Yaiza and Tinajo.
What to see in
Mancha Blanca

?
In Mancha Blanca you have to see the Chapel and Shrine to Nuestra Señora de los Dolores, a religious building with very unique architecture as seen across the island.
If you are here on a Sunday, go to the Tinajo farmers' and craft market, where you can taste and enjoy the best local produce.
Our recommendations close to
Mancha Blanca
See more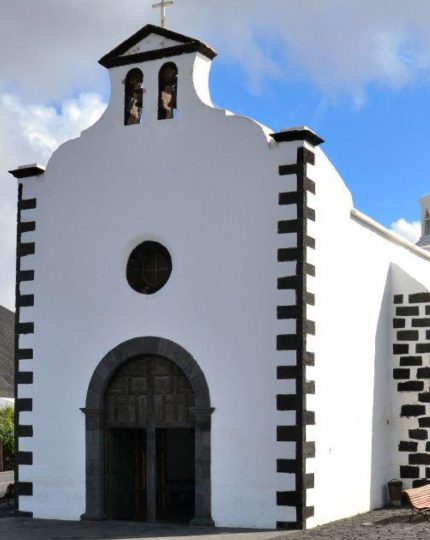 The best food in
Mancha Blanca
In Mancha Blanca, just as in the rest of Lanzarote, you can enjoy traditional homemade food. You can also find a wide range of tapas, including:
Croquettes
Tapas
Buñuelos
Chorizo
Jamón
Revuelto
Shopping in
Mancha Blanca
Without doubt, the farmers' and craft market at Mancha Blanca (also known as Tinajo) is one of the best examples of the raw materials and quality local products in Lanzarote. Every Sunday, from 9:00 to 14:00, by the Virgen de los Dolores chapel, you will be able to find this wonderful traditional market.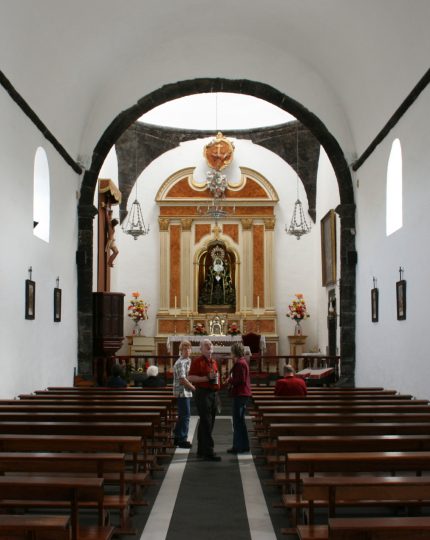 In Mancha Blanca, the weather is quite balanced, with short, hot, and humid summers and mild winters, when the temperature may occasionally drop below 19ºC. The coldest month of the year in Mancha Blanca is January when it can go down to 13ºC.
Local fests in
Mancha Blanca
In Mancha Blanca, every 31st July a memorial is held to remember the volcanic eruption of 1824 when the townspeople paraded with the Virgen de los Dolores to stop the volcano from spouting lava. And it worked. So since then, this event is celebrated every 31st July.
During the fests for Los Dolores they also talk about the significance of Mancha Blanca, celebrating at its social and cultural centre where different workshops and activities are held, with the town being a place of celebration and local traditions.
How to get to
Mancha Blanca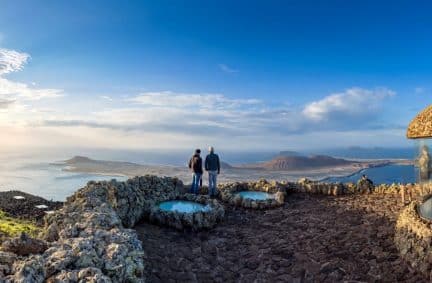 Tips to go to Lanzarote in December
Lanzarote is an ideal holiday destination at any time of the year thanks to its climate, its beaches, its landscapes, and its wide range of tourist attractions. If you have chosen the island for a getaway to Lanzarote in December, take into account everything we are going to tell you so you can organise your trip in the best possible way.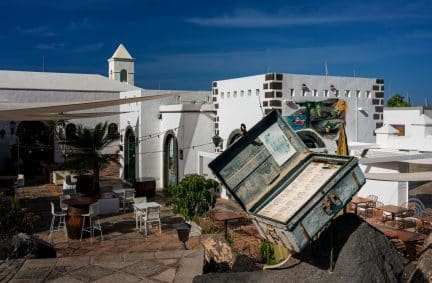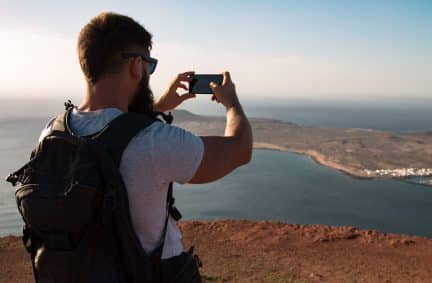 What to see in the north of Lanzarote?
Lanzarote has a lot to offer in every corner. Its amazing beaches, impossible landscapes, picturesque villages… Discovering the island is an unforgettable plan for a holiday. That's why today at Lanzarote.com we recommend you to discover the northern part of the island. You will find some of the most magical places. Take note of this plan and discover what to see in the north of Lanzarote.