Nazaret is a small traditional Lanzarote village, with around a thousand residents, full of little whitewashed houses. However, what has really turned it into a tourist attraction are its caves and its museum, which legend has it, once belonged to Omar Sharif.
Nazaret is located in the centre of Lanzarote, between Teguise and Tahiche.
It houses face south towards Las Laderas, a mountain hiding one of the island's best kept secrets.
The main tourist attraction in Nazaret, and what this little town is known for, are its cave houses built into the mountain, especially the house that is said to have belonged to the Egyptian actor Omar Sharif, although he denied this.
Nevertheless, everyone comes to see that one house, today the Lagomar museum restaurant, a unique villa designed by the local architect César Manrique, built into a volcanic rock cliff with winding stairs and an extraordinary structure, with a small lake, exotic gardens and secret tunnels.
It is located among black mounds of volcanic lava, in an old quarry and today operates as a museum and restaurant, El Balagué, where concerts are held for audiences to enjoy some live jazz.
Our recommendations close to
Nazaret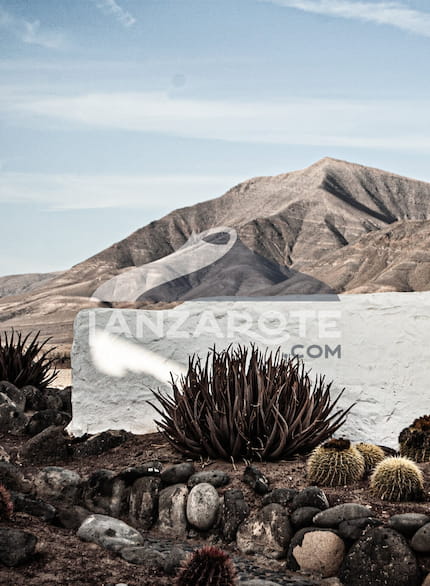 The best food in
Nazaret
Nazaret is a wonderful place to enjoy some of the area's excellent food. El Balagué is a great choice, but you will need to book ahead. It is a peaceful restaurant with incredible views and a unique decor, with a dining room spread across two floors.
You can enjoy Mediterranean and International cuisine, with a Canary Island touch. It has a menu offering plenty of fish and meat.
Shopping in
Nazaret
In Nazaret you can find shops selling products made from the area's local ceramics, handcrafted figures which are the perfect souvenir from your stay on Lanzarote.
Other typical products include soaps and perfumes which you can find in plenty of shops, as well as at the Lagomar museum.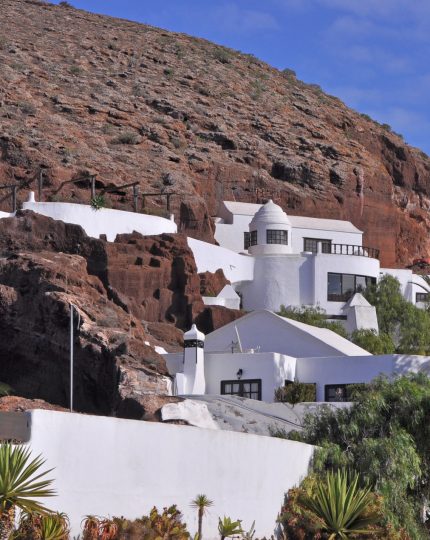 The dry climate in Nazaret is pleasant for most of the year, however, the best time to visit is between May and December, when there is very little rainfall, and the temperatures are around 20°C.
The largest local fests are for Nuestra Señora de Nazaret, which are celebrated over several days, with the most important being on the Sunday after 15th August.
If you want to know where to go for a night out round here, you can enjoy some drinks and live music at El Balagué, in the Lagomar museum, which is the largest tourist attraction in the town and is what the town is known for.
How to get to
Nazaret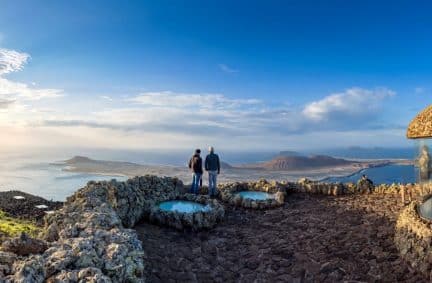 Tips to go to Lanzarote in December
Lanzarote is an ideal holiday destination at any time of the year thanks to its climate, its beaches, its landscapes, and its wide range of tourist attractions. If you have chosen the island for a getaway to Lanzarote in December, take into account everything we are going to tell you so you can organise your trip in the best possible way.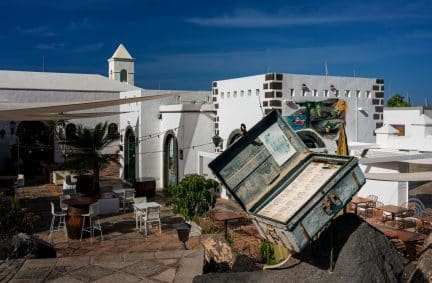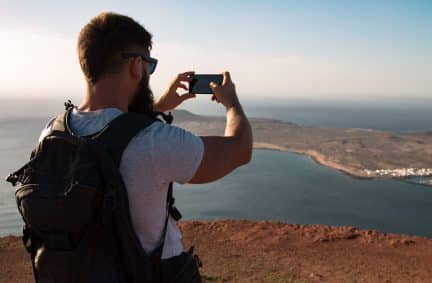 What to see in the north of Lanzarote?
Lanzarote has a lot to offer in every corner. Its amazing beaches, impossible landscapes, picturesque villages… Discovering the island is an unforgettable plan for a holiday. That's why today at Lanzarote.com we recommend you to discover the northern part of the island. You will find some of the most magical places. Take note of this plan and discover what to see in the north of Lanzarote.