Playa Blanca is a town that belongs to the municipality of Yaiza, with more than 11,000 inhabitants. Currently, it is considered the third tourist destination on the island, due to its variety of hotels and restaurants, its marina and its incredible beaches. Playa Blanca is undoubtedly a perfect destination for a vacation for the whole family.
Playa Blanca is located in the south of Lanzarote, just in front of Fuerteventura, separated by a piece of sea called Estrecho de la Bocaina. It is so close that on clear days, the neighboring island can be seen clearly.
Other points of interest near Playa Blanca are: the Timanfaya National Park, La Geria and the Salinas de Janubio.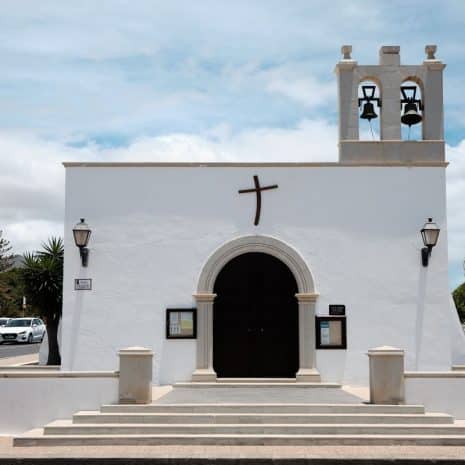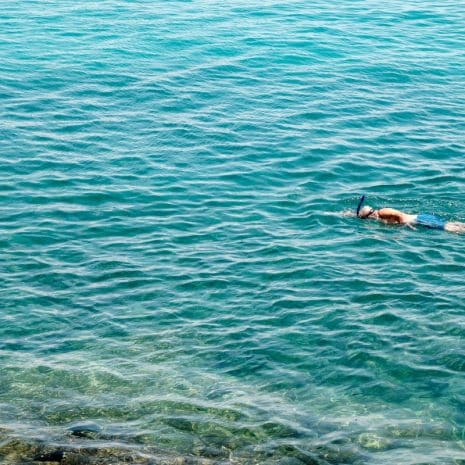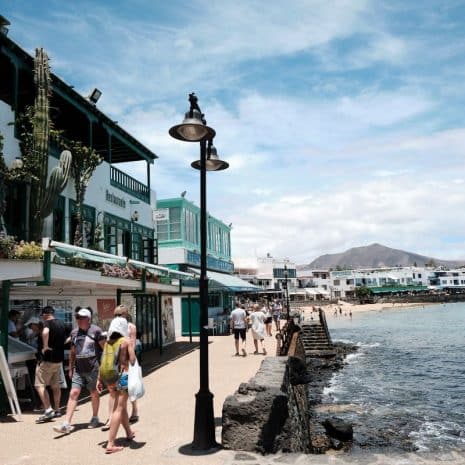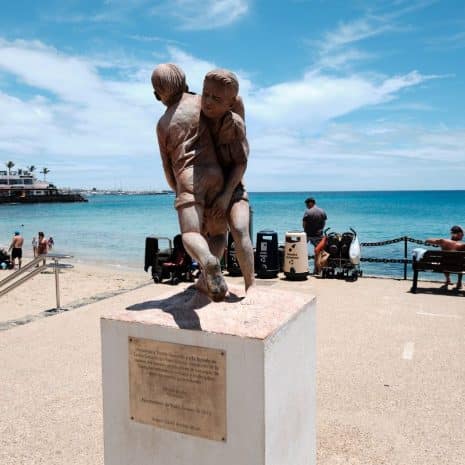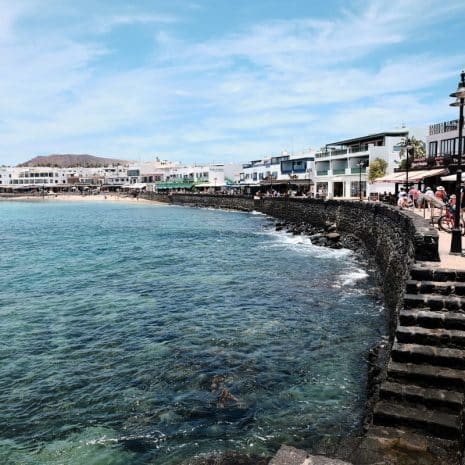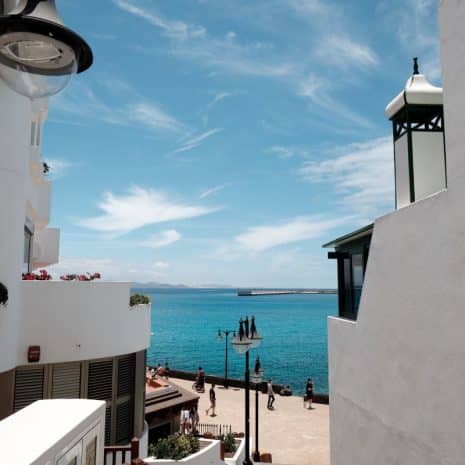 What to see in
Playa Blanca

?
Beaches
If there is something that really characterizes the municipality of Playa Blanca, it is its incredible beaches. Here are four of them.
Playa Blanca: The beach within the municipality. Considered the third tourist destination on the island for always having good temperatures and irresistible golden sand. On its promenade you will find all kinds of restaurants, shops and bars, as well as in the streets near the promenade.
Papagayo Beach: One of the iconic beaches of the island due to its Caribbean aspect of calm waters, fine sand and crystal clear water. Its coves and neighboring beaches make it have spectacular views. It is accessible on foot or by bike, but the distance is long, so it is recommended to access these beaches by car (since it is a nature reserve, we will be required to pay a "toll" per car of € 3).
Playa Flamingo: Beach for the whole family with all kinds of amenities. Its fine sand makes this beach always busy with people. Its calm and crystalline waters make it a perfect place to practice diving, freediving and swimming.
Playa Dorada: Very similar to the characteristics of Playa Flamingo. It stands out for its offer of restaurants and bars around it.
Places of interest
Some of the places you should visit if you are near Playa Blanca:
Los Hervideros: a volcanic landscape where you can contemplate how the water collides with the rocks and their holes, creating a spectacle worth experiencing (and perfect for taking photos).
Montaña Roja: volcano located in the south of the island.
Museo Atlántico: the first and only underwater museum in all of Europe. The author, Jason deCaries Tayor, created this exhibition of varied sculptures, seated 15 meters deep in the water, among artificial reefs. If you dare to visit it, it will have to be diving.
Fuerteventura and Isla de Lobos: thanks to the ferry, the neighboring islands are closer than you might think.
Our recommendations in
Playa Blanca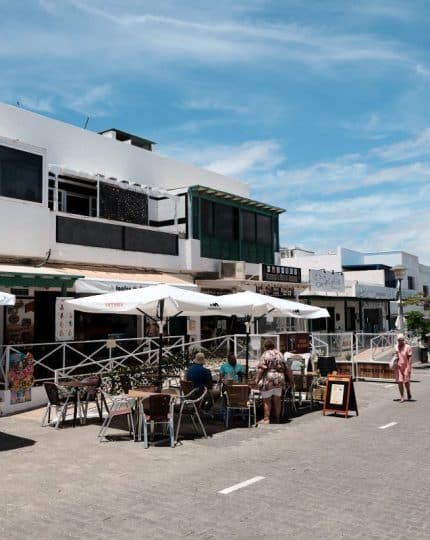 The best food in
Playa Blanca
If you are looking to eat properly, in Playa Blanca you will find many gastronomic options. The offer is very varied, from Indian food, Italian food, seafood, Spanish food, fresh fish, to many other international food options.
Shopping in
Playa Blanca
The most important shopping centers are: the Marina Rubicón Shopping Center, Rubicón Shop & Fun and the Las Coloradas Shopping Center. There you can also find other leisure options.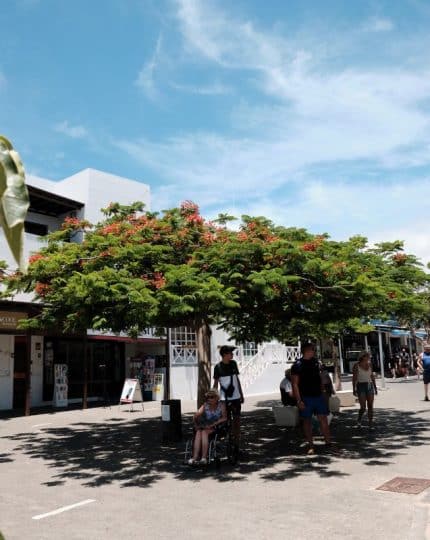 The average annual temperature is 20 ºC with little rainfall, although it can range between 13 and 27 ºC. In Playa Blanca you will probably have the best climate in Lanzarote since it usually has many sunny days, but do not trust the nice degrees of winter, because when it is windy the thermal sensation can be cold.
Local fests in
Playa Blanca
The nightlife in Playa Blanca can be found on the promenade with a variety of options.
As for local festivities, they are celebrated from July 15 to 23 to honor the patron saint of the town and the sailors, the Virgen del Carmen.
Where is
Playa Blanca

?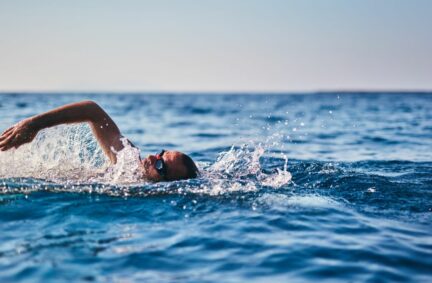 Open Water Lanzarote
The Sailfish Lanzarote Open Water, popularly known as Open Water Lanzarote, is a swimming event open to the public, both professional and amateur, which every year arouses a great expectation on the island. Do you want to know what it is and how to participate? We'll tell you everything!