Teseguite is a small municipality in Lanzarote, belonging to the locality of Teguise. Legend has it that this settlement dates back to the 16th Century, when Moorish slaves captured in Africa were sent here, to keep them separate from the residents of Teguise.
The records from the 19th Century speak of just a dozen inhabitants and it was thought that the town would disappear due to lack of Moorish people living there. However, today it is still here, as a sign of peace, where flocks of sheep and goats graze and the island's traditional architecture is still maintained.
Teseguite is in the northeast of Lanzarote, just 5km from Teguise, the municipality to which it belongs.
It is also very close to the towns of El Mojón, Los Valles, and Nazaret.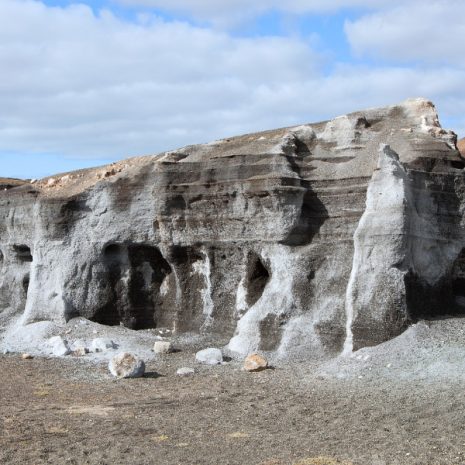 The most significant tourist site in Teseguite is the San Leandro chapel, which dates back to the 17th Century, and stands in a small, cobbled square.
There are some beautiful views from this spot over the nearby towns of El Mojón and Los Valles.
Another interesting place is La Rofera, close to Barranco de las Piletas, an accumulation of volcanic sands that create a truly unique landscape.
In Teseguite there are various types of traditional houses used for rural tourism on Lanzarote.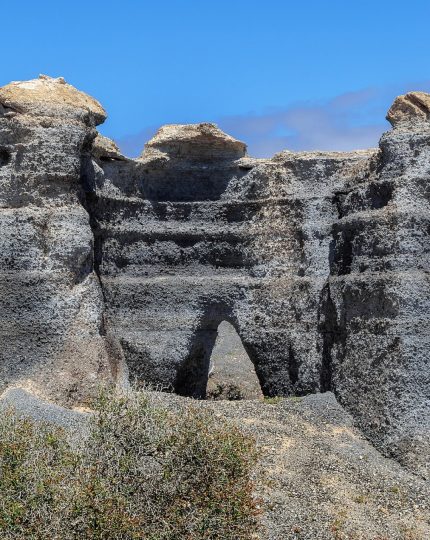 The best food in Teseguite
In Teseguite and its surrounding areas you can find different bars and restaurants where you can find traditional Canary Island dishes. We recommend the goat and the sama a la sal as well as the island's traditional cheeses. You can also find a wide range of tapas that use the area's local produce.
Shopping in Teseguite
All over this part of Lanzarote you can easily find craft ceramic shops to get yourself a souvenir to take back.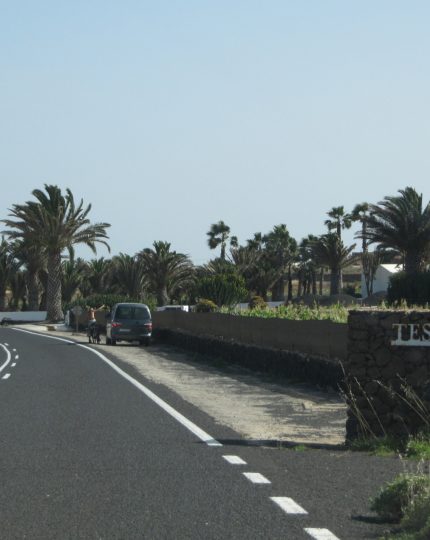 Climate in Teseguite
As with everywhere else on Lanzarote, the climate in Teseguite is dry, meaning that there is very little rainfall throughout the year.
The temperatures are around 20°C, with the maximum average in August of 23°C and a minimum in February of 18°C.
The best time to visit Teguise is between May and December, which is when there is least rainfall, and the temperatures are milder.
Local fiestas in Teseguite
The main fiestas celebrated in Teseguite are those celebrated in honour of San Leandro, the patron saint, these are held between February and March each year.
There are also important fiestas celebrated in honour of Nuestra Señora del Rosario, in October.
How to get to Teseguite The best municipalities of
Lanzarote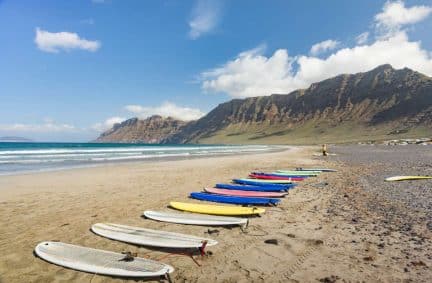 Why do a surf camp in Lanzarote?
Whether you have surfed before or not, Lanzarote is a truly unique place to enjoy an unforgettable surf camp!
Redactor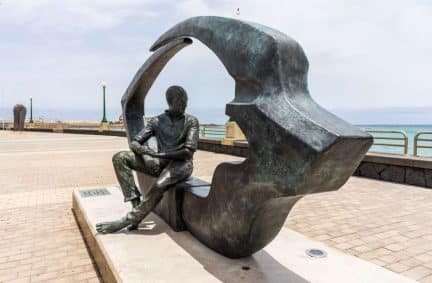 Everything you need to know about César Manrique
His great passion for nature made his works stand out, among many other reasons, for that characteristic way of Creating Art in tune with the environment. And although Lanzarote is one of the places with the largest number of works by César Manrique, we can find works by the artist throughout the Canary Islands. 
Redactor
The 5 most charming villages in Lanzarote
In case you dare to visit the villages of the island on your next trip to Lanzarote ... In this article we tell you which of them are the most charming! 
Redactor