Marina Rubicón is one of the best leisure destinations on the island. Located in the south of Lanzarote, Marina Rubicón is a commercial area of the marina at Playa Blanca. Over the last few years it has become a hub for entertainment as it has shops, water sports, and lots of places to try out the delicious local cuisine. 
In a prime location, this is a magnificent commercial development located right in the heart of Playa Blanca. Since opening in 2003, it has added a variety of new amenities, shops, and recreational spots. 
Information on Marina Rubicón
Marina Rubicón is the main marina at Playa Blanca. It is a young, stylish and exclusive area. It is a great place to visit for a relaxing evening stroll or for shopping at its many boutique stores: jewellers, perfume shops, shoe shops, gift shops, and luxury stores.
Of course, Marina Rubicón is also a great place to enjoy the sea and water sports. You can hire a boat there and head out on the waters of the Atlantic Ocean with your family.
You can also relax at Marina Rubicón and soak up the atmosphere at any of its picturesque terrace bars. Every Wednesday and Saturday there is also a charming little market held on the pier from 9:00 until 14:00. There you can find a wide range of leather goods, cosmetics, jewellery, and crafts… It is a fantastic place to find gifts! 
Our recommendations close to
Marina Rubicón
How to get to Marina Rubicon?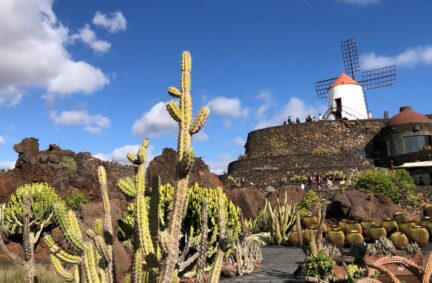 Tips to go to Lanzarote in January
Are you starting the year with a holiday? Do you want to treat yourself to an unforgettable getaway to welcome the new year? If you want to discover Lanzarote in January, take into account all our tips to enjoy a unique stay with full foresight. Organise your trip now!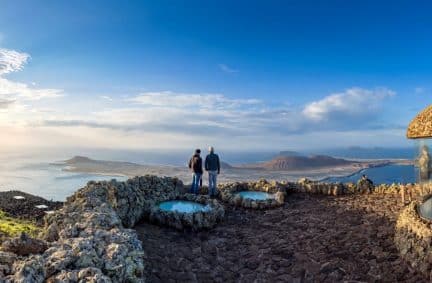 Tips to go to Lanzarote in December
Lanzarote is an ideal holiday destination at any time of the year thanks to its climate, its beaches, its landscapes, and its wide range of tourist attractions. If you have chosen the island for a getaway to Lanzarote in December, take into account everything we are going to tell you so you can organise your trip in the best possible way.