The Charco de San Ginés, in Lanzarote, is an iconic spot on the island with an interesting history which adds an extra touch of beauty to the capital city. It is over 600 years old and was a key part of the economic development of Arrecife, and the island as a whole. Today, it is one of the most well-known tourist spots in Lanzarote. 
What is the
Charco de San Ginés?
The Charco de San Ginés is one of the most visited spots on Lanzarote. It is a large natural salt water lagoon which was originally a small fishing port, it is surrounded by little whitewashed fishing houses. During the Conquistador era it was a stop off point on the route taken by the ships returning to Spain from Latin America. 
These ships carried a variety of goods, including gold, and this attracted the attention of pirates which prompted the construction of forts such as the San Gabriel and San José Castles.
This port became so important that Lanzarote's capital was eventually changed to Arrecife from Teguise, this was also down to the volcanic activity seen further inland. 
Over time, the port's size increased and the Charco de San Ginés was only used by small fishing boats.
Where is
Charco de San Ginés?
The Charco de San Ginés is in Arrecife, in the city's oldtown.
It is located in the popular Puntilla Neighbourhood, between the two castles mentioned above, and surrounded by the Puente de las Bolas and by the Arrecife City Hall.
Today, the Charco de San Ginés is a beautiful seafront promenade and is well connected to the city's main shopping streets, hotels, and restaurants.
Our recommendations close to
Charco de San Ginés
How to get to
Charco de San Ginés?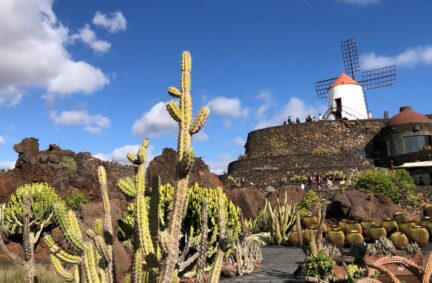 Tips to go to Lanzarote in January
Are you starting the year with a holiday? Do you want to treat yourself to an unforgettable getaway to welcome the new year? If you want to discover Lanzarote in January, take into account all our tips to enjoy a unique stay with full foresight. Organise your trip now!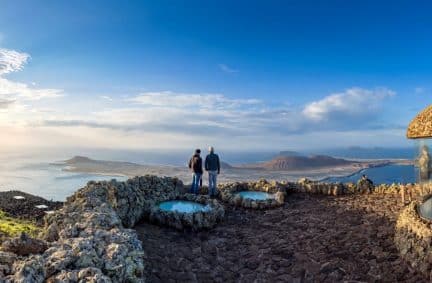 Tips to go to Lanzarote in December
Lanzarote is an ideal holiday destination at any time of the year thanks to its climate, its beaches, its landscapes, and its wide range of tourist attractions. If you have chosen the island for a getaway to Lanzarote in December, take into account everything we are going to tell you so you can organise your trip in the best possible way.