The Puente de las Bolas was built to defend Lanzarote's capital from pirates. Its name comes from the boulder like stones it is built from, which countless tourists come to photograph on their visits to the island. It is a wonderful representation of Arrecife's image.
What is the
Puente de las Bolas?
The Puente de las Bolas is symbolic of Lanzarote's capital. It is a natural stone (basalt) drawbridge that joins the bay to the land and is now a Bien de Interés Cultural.
It was built in 1772 under the instruction of the engineer José Ruiz Cermeño, during the rule of Carlos III, in order to connect the coast with San Gabriel Castle, which has been listed as a Historic-Artistic Grouping since 1979.
Today it is one of the most historically established monuments on the island, and its prime coastal location has meant many generations of Arrecifie residents have been able to swim and fish in the water there for years.
The bridge has been restored on numerous occasions in order to preserve its perfect condition.
Where is
Puente de las Bolas?
The Puente de las Bolas is located in Arrecife, Lanzarote's capital, located next to the Charco de San Ginés, in the city's oldtown. 
Its cobblestone paving leads to the famous San Gabriel Castle, which is now a museum, located on a little island opposite Arrecife's urban city centre. 
The Puente de las Bolas is part of the capital's bay and offers impressive panoramic views over Arrecife's marina. It is also very close to the main tourist spots.
Our recommendations close to
Puente de las Bolas
How to get to
Puente de las Bolas?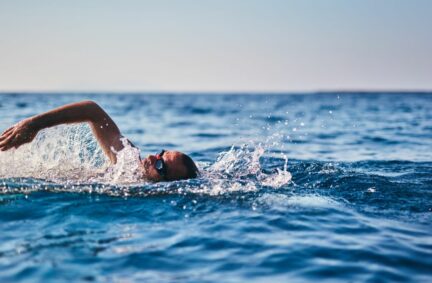 Open Water Lanzarote
The Sailfish Lanzarote Open Water, popularly known as Open Water Lanzarote, is a swimming event open to the public, both professional and amateur, which every year arouses a great expectation on the island. Do you want to know what it is and how to participate? We'll tell you everything!