El barco encallado
de Telamon
One of Lanzarote's most iconic images is the run aground Telamon ship, a semi-sunken boat off the coast of Arrecife which for years was a tourist attraction but has now become a danger for those divers and adventurers looking for a photo. Will you get here in time to see it up close?
What is the run aground Telamon ship?
The Telamon was a Greek cargo ship which on 31st October 1981 broke down and run aground on the coast of Lanzarote.
It was carrying trunks from San-Pédro, Ivory Coast, to Thessalonika, Greece, but it didn't even reach the Los Mármoles port (Arrecife).
It was a 139.60 metres long boat and had headed to the Canary Islands to refuel.
The vessel dates back to the 1950s and was originally named Temple Hall, however it changed owners several times along with its name, until the company Telamon Maritime took it over.
The boat could not be rescued and was abandoned. It was even lived in by squatters and visited by divers. It was a real tourist attraction.
However, it became unsafe, and people risked their lives to get a photo with the shipwreck to share on social media. So, in November 2021, after almost 40 years of being run aground, the Spanish Ministry of Defence decided to dismantle and remove the ship.
WHEN IS THE STRANDED TELAMÓN SHIP BEING REMOVED?
The Ministry of Defence and the Las Palmas Port Authority have authorised the removal of the Telamón ship.
The removal work is currently consisting of the dismantling and removal of parts of the ship.
The expected date for its complete removal is estimated to be several months, although a specific date for its complete removal has not been determined.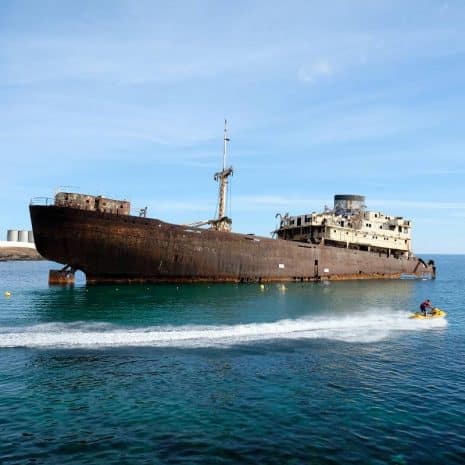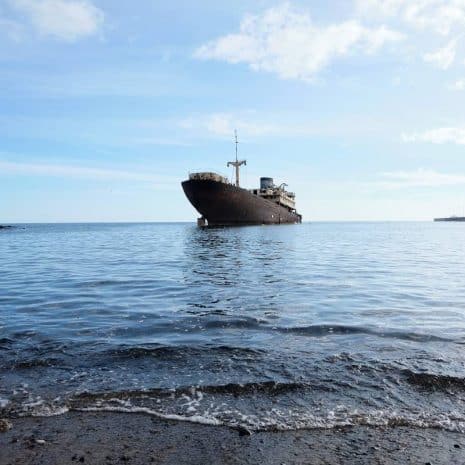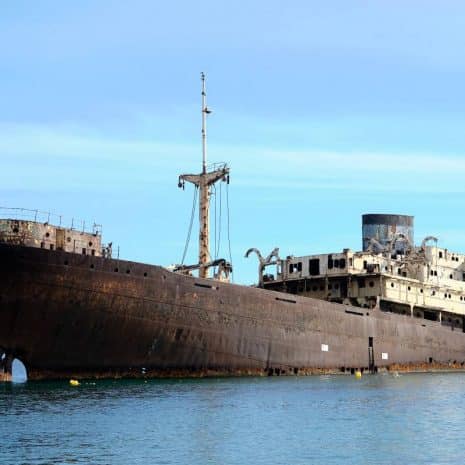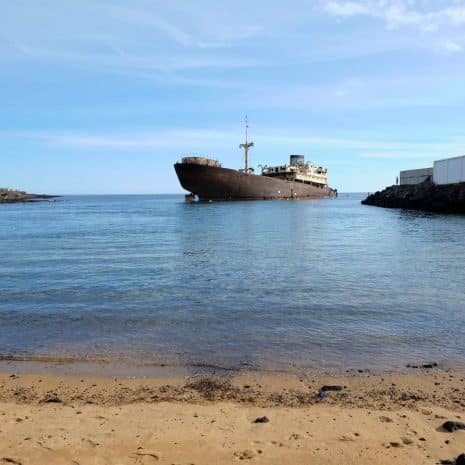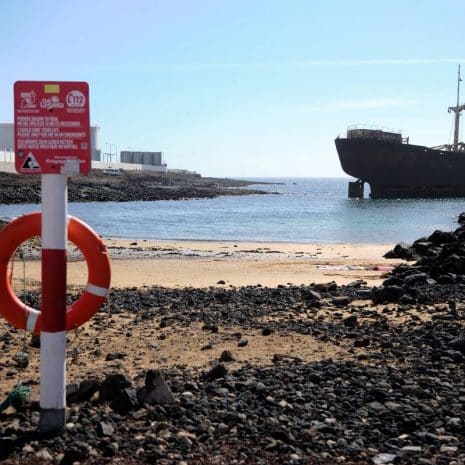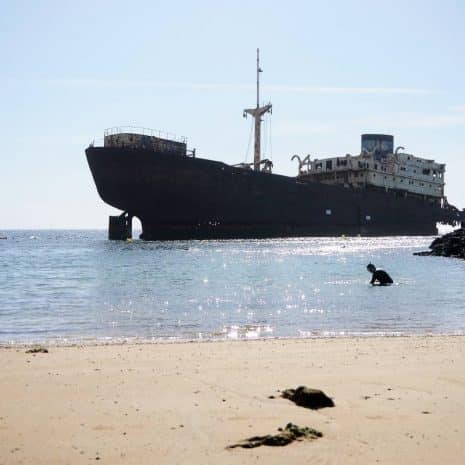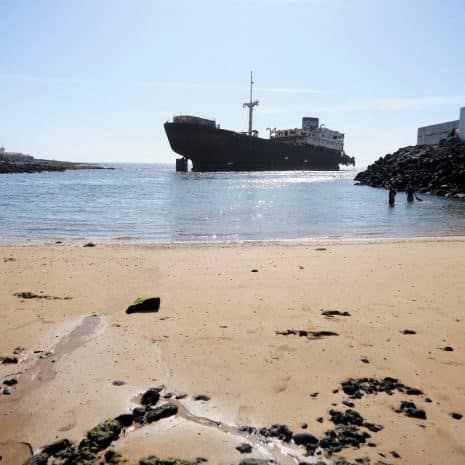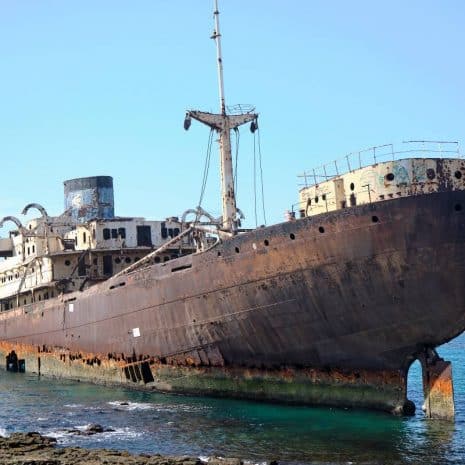 Where is the run aground Telamon ship?
The Telamon can be found in Arrecife de Lanzarote. Specifically in Las Caletas, opposite the DISA fuel depots and between the Los Mármoles port and the Endesa refinery.
It is on a little black beach between Arrecife and Costa Teguise, in a golden sandy bay.


Our recommendations close to
Telamon's stranded ship
How to get to the Telamon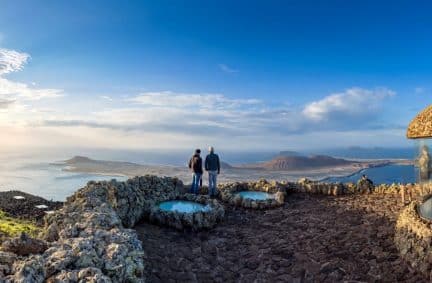 Tips to go to Lanzarote in December
Lanzarote is an ideal holiday destination at any time of the year thanks to its climate, its beaches, its landscapes, and its wide range of tourist attractions. If you have chosen the island for a getaway to Lanzarote in December, take into account everything we are going to tell you so you can organise your trip in the best possible way.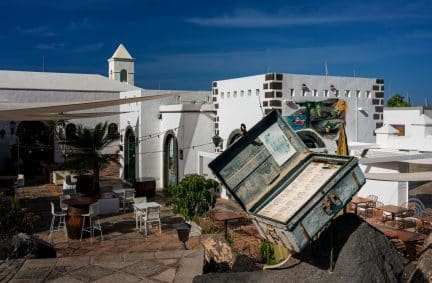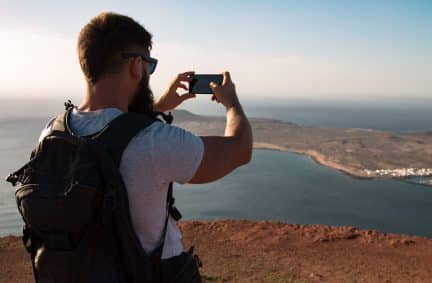 What to see in the north of Lanzarote?
Lanzarote has a lot to offer in every corner. Its amazing beaches, impossible landscapes, picturesque villages… Discovering the island is an unforgettable plan for a holiday. That's why today at Lanzarote.com we recommend you to discover the northern part of the island. You will find some of the most magical places. Take note of this plan and discover what to see in the north of Lanzarote.