They say that there are places you have to see at least once in your life. And one of these spots is Los Charcones, a jewel in Lanzarote's crown.
Los Charcones are some beautiful natural pools which are considered to be one of Lanzarote's best kept and most magical secrets.
It is a hidden little haven, far from the tourist trails, where visitors can disconnect, recharge, relax, and enjoy their surroundings.
They are a spectacle of nature whose sumptuous orographic forms are the result of years of volcanic activity.
Some of the pools are shallow and ideal for a relaxing swim in their turquoise waters. Others are deeper for those who fancy jumping in.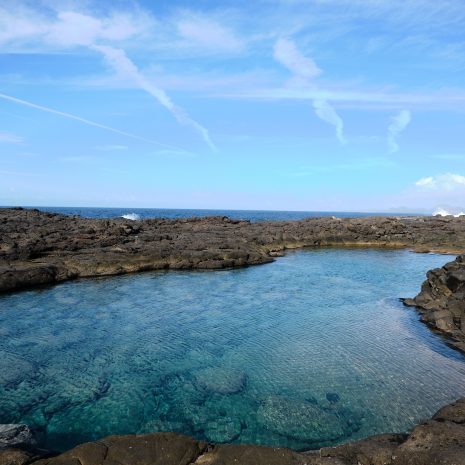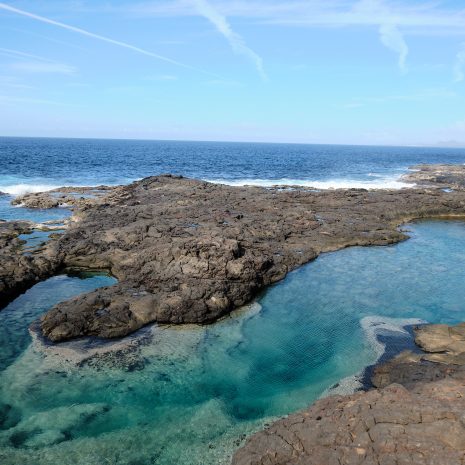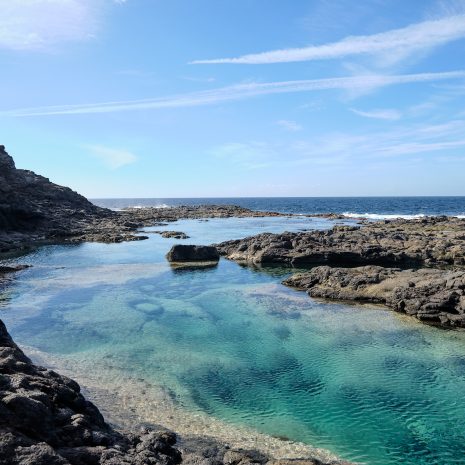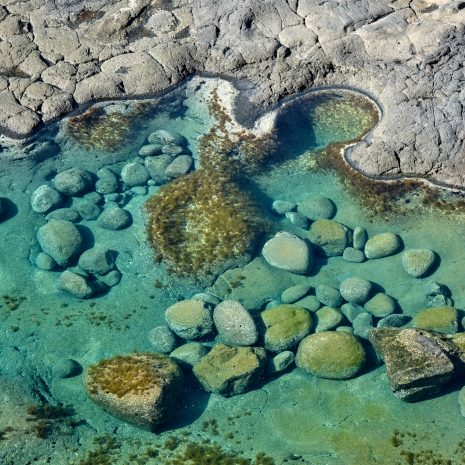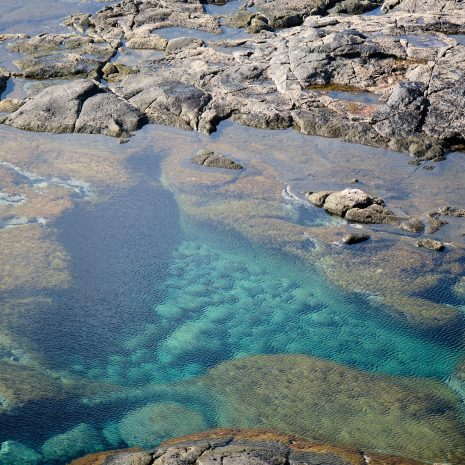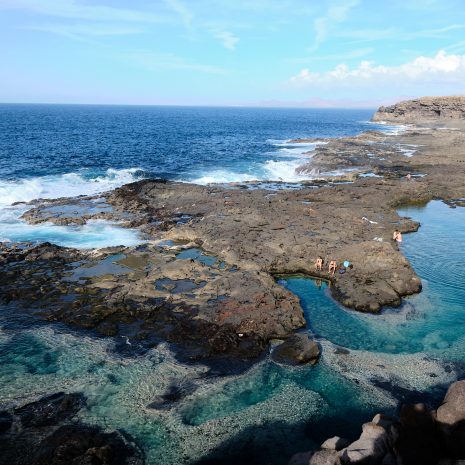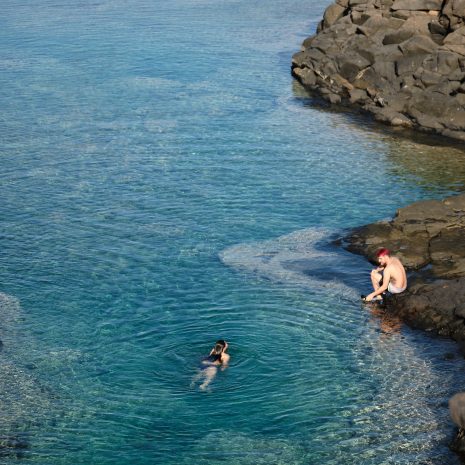 Los Charcones is a unique natural setting located on the southeast coast of Lanzarote, just five minutes by car from the touristic Playa Brava.
The pools are spread along two kilometres of coast, between the north side of the Pechiguera lighthouse and the Janubio Salt Flats.
You'll find this hidden paradise by an abandoned hotel, a building from the 1970s which is in complete contrast to the wonders you'll find the other side.

Our recommendations close to Los Charcones
How to get to Los Charcones The best secret corners of
Lanzarote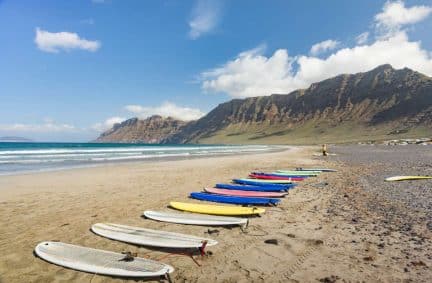 Why do a surf camp in Lanzarote?
Whether you have surfed before or not, Lanzarote is a truly unique place to enjoy an unforgettable surf camp!
Redactor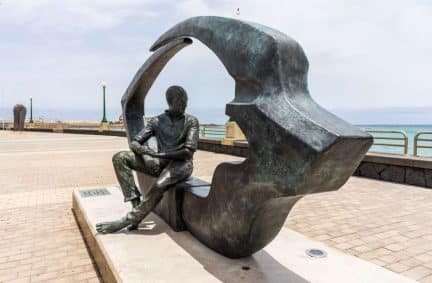 Everything you need to know about César Manrique
His great passion for nature made his works stand out, among many other reasons, for that characteristic way of Creating Art in tune with the environment. And although Lanzarote is one of the places with the largest number of works by César Manrique, we can find works by the artist throughout the Canary Islands. 
Redactor
The 5 most charming villages in Lanzarote
In case you dare to visit the villages of the island on your next trip to Lanzarote ... In this article we tell you which of them are the most charming! 
Redactor