One of the most historical and most important sites in Lanzarote is San Marcial de Rubicón, the first settlement of the European colonisers when they first conquered the Canary Islands. The ruins at this spot are home to ancestral treasures with priceless historical value.
What is the Yacimientos del Rubicón?
San Marcial de Rubicón is one of the most important historical sites in all of the Canary Islands, as the conquest and settlement of Lanzarote in the 15th Century began on the Rubicón Coast.
At these archaeological ruins, the first contact between the indigenous people of the island of Lanzarote and Europeans was made, six centuries ago. It is considered to be the first permanent European settlement following the exploration and conquest of the Canary Islands.
An archaeological park was created here to see these ruins and it is well worth a visit.
The Yacimientos del Rubicón was a Norman settlement in the 15th Century, and it has been recovered to find out more about these archaeological ruins, formed of a tower, two necropolises, a factory, various wells, and a church.
Where is the Yacimientos del Rubicón?
The Yacimiento del Rubicón is an archaeological area of 25,000 square metres which is in the estuary of the Barranco de Los Pozos and La Pila, very close to the Papagayo beaches.
It is located in the Los Ajaches Natural Monument, in the municipality of Yaiza, one of the most visited on the island.
Our recommendations close to
Yacimientos del Rubicón
How to get to Yacimientos del Rubicón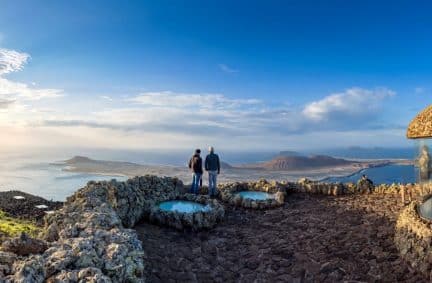 Tips to go to Lanzarote in December
Lanzarote is an ideal holiday destination at any time of the year thanks to its climate, its beaches, its landscapes, and its wide range of tourist attractions. If you have chosen the island for a getaway to Lanzarote in December, take into account everything we are going to tell you so you can organise your trip in the best possible way.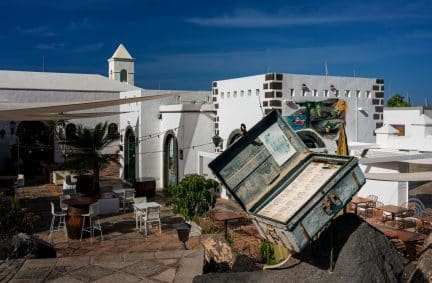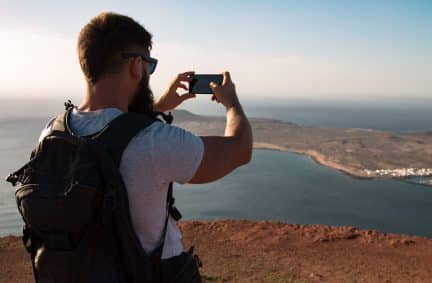 What to see in the north of Lanzarote?
Lanzarote has a lot to offer in every corner. Its amazing beaches, impossible landscapes, picturesque villages… Discovering the island is an unforgettable plan for a holiday. That's why today at Lanzarote.com we recommend you to discover the northern part of the island. You will find some of the most magical places. Take note of this plan and discover what to see in the north of Lanzarote.