Art Gallery -
Santo Domingo Convent
If there is one thing that Lanzarote doesn't lack, it is artistic beauty. From the works created by César Manrique to the art galleries to see on the island. The most iconic is in the old Santo Domingo Convent; built in the 18th Century by Gaspar Rodríguez Carrasco, a Tenerife islander who was rooted in Lanzarote.
What to see at the Art Gallery - Santo Domingo Convent
This Art Gallery attracts visitors from all over thanks to its range of different artwork, intended to be a place for talented and unknown artists to be discovered. Inside it hosts different types of exhibitions and embraces the originality and talent of contemporary artists. 
It is a must-see for any art lover visiting Lanzarote or Teguise, the old capital of the island where this art gallery is located. 
Santo Domingo Convent
Belonging to the Dominican Order, the Santo Domingo Convent stands out for its beauty and elegance. Inside you can see two naves joined by four arches and a beautiful golden altarpiece. This stone setting is a place for contemporary artists to show off their talents and is the ideal place to get lost among impossible creations and spectacular works.
Rate and opening hours of the Art Gallery - Santo Domingo Convent
The art gallery, and the Santo Domingo Convent are open every day except for Mondays and Saturdays when it is closed. Every other day it is open from 10:00 to 14:00. Admission is free, so that the art gallery can be accessed by everyone.
Eating at the Art Gallery - Santo Domingo Convent
The Santo Domingo Convent does not have a café or restaurant. However, you can enjoy an aperitive or something to eat at the restaurants or cafés dotted around Teguise, this historical town where this centre is located. We recommend you try one of the area's traditional restaurants so that you don't leave Lanzarote without first trying one of its traditional dishes.


Our recommendations close to
Art Gallery – Santo Domingo Convent
How to get to the Art Gallery - Santo Domingo Convent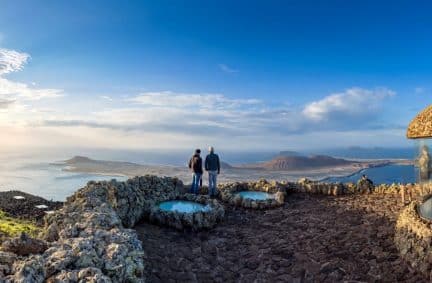 Tips to go to Lanzarote in December
Lanzarote is an ideal holiday destination at any time of the year thanks to its climate, its beaches, its landscapes, and its wide range of tourist attractions. If you have chosen the island for a getaway to Lanzarote in December, take into account everything we are going to tell you so you can organise your trip in the best possible way.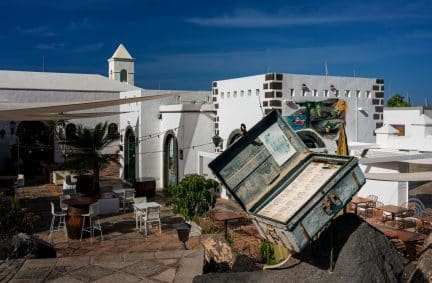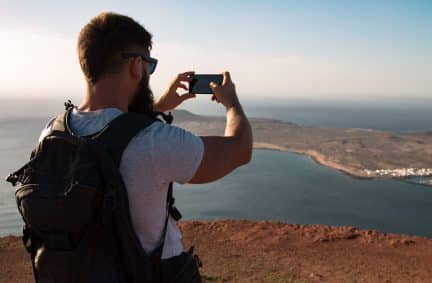 What to see in the north of Lanzarote?
Lanzarote has a lot to offer in every corner. Its amazing beaches, impossible landscapes, picturesque villages… Discovering the island is an unforgettable plan for a holiday. That's why today at Lanzarote.com we recommend you to discover the northern part of the island. You will find some of the most magical places. Take note of this plan and discover what to see in the north of Lanzarote.