El Patio
Agricultural museum
Would you like to travel back in time? You can do that at Lanzarote at its El Patio Agricultural Museum. It is a place that has survived the passing of time and is still rooted in 1845. It is the house of a typical country worker from Lanzarote situated in the island's most agricultural area. 
You cannot leave Lanzarote without visiting this spot in Tiagua, where you'll discover the real essence of the island; nature. You will see how this is applied to the farming way of life of those islanders who live and work here. Discover the culture and traditions of Lanzarote through the tools and customs of its people. 
What to see at the El Patio Agricultural Museum in Tiagua?
This tourist attraction is based in an old farmhouse, exhibiting all types of items that were used by islanders while working in the Lanzarote countryside. 
But the museum goes beyond the house, it is surrounded by a farm where crops are still grown and traditional animals to Lanzarote are still kept, in a setting that binds nature and humanity. 
Ethnographic Museum – El Patio Agricultural Museum 
The museum is an ethnographic centre that brings together the traditions and culture of Lanzarote, on a journey through the last few centuries on the island. You can walk around the museum and delve deeper into Lanzarote's history. Immerse yourself and enrich your stay on Lanzarote.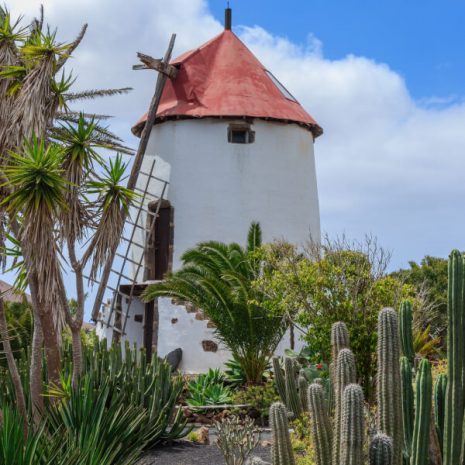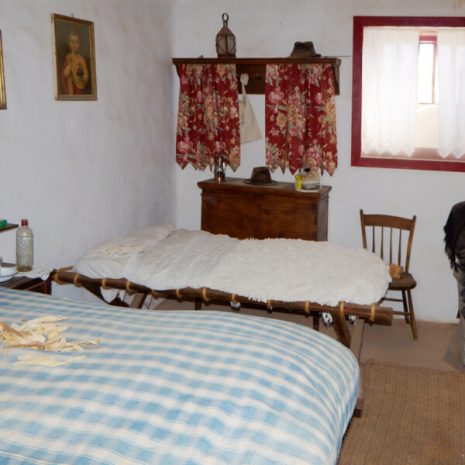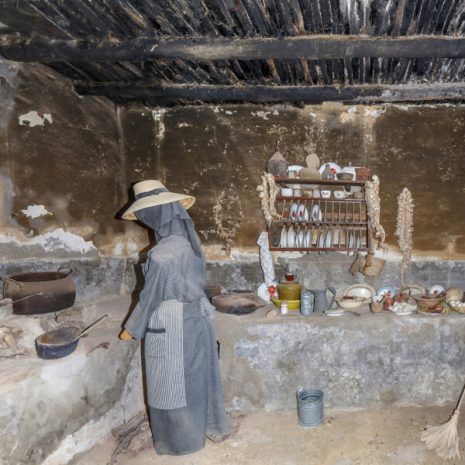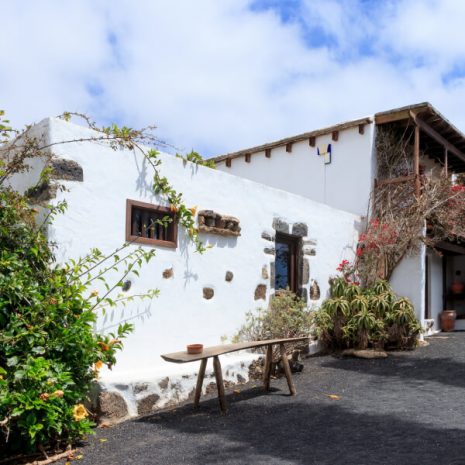 Rates and opening times of the El Patio Agricultural Museum
This tourist attraction is open every day of the week except Sundays. From Monday to Friday from 10:00 to 17:00, with there being reduced opening times on Saturday from 10:00 to 14:30.
In terms of the ticket prices, the El Patio Agricultural Museum offers Lanzarote residents a price of 4 euros with it costing 5 euros for the general public. What are you waiting for? Come and visit this amazing place in Tiagua.
Note: The museum is temporarily closed. Subscribe to our newsletter in order to be informed of future changes.
Our recommendations close to
Museo Agrícola El Patio
Eating at El Patio Agricultural Museum
To finish off your visit to the El Patio Agricultural Museum, what better plan is there than heading to its eatery El Bodegón to sample some of the wines bottled here? You can try some Malvasia wine, red wine, or even a Moscatel wine. 
These can all be accompanied by a delicious goats' cheese on the wonderful open terrace. Sounds good, doesn't it? Try some local traditional delicacies, and you can even buy some to take home for your friends and family. 
How to get to the El Patio Agricultural Museum?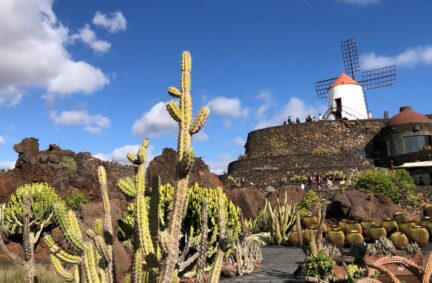 Tips to go to Lanzarote in January
Are you starting the year with a holiday? Do you want to treat yourself to an unforgettable getaway to welcome the new year? If you want to discover Lanzarote in January, take into account all our tips to enjoy a unique stay with full foresight. Organise your trip now!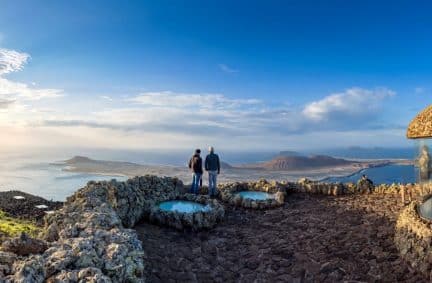 Tips to go to Lanzarote in December
Lanzarote is an ideal holiday destination at any time of the year thanks to its climate, its beaches, its landscapes, and its wide range of tourist attractions. If you have chosen the island for a getaway to Lanzarote in December, take into account everything we are going to tell you so you can organise your trip in the best possible way.