Guanapay Castle
Pirate Museum
Visiting Lanzarote is a synonym of getting lost in the charms of a wide range of tourist places. This volcanic island not only offers its tourists magical landscapes and beautiful beaches in the Atlantic Ocean, it also offers the opportunity to know the history of its people through places full of history and culture such as the Guanapay Castle and the Pirate Museum.
What to see in the Guanapay Castle?
Are you going to Teguise? If you do, you have two mandatory stops that you cannot miss. We recommend you lose yourself in the streets of the old capital of Lanzarote to discover its charms.
Guanapay Castle and Museum of Piracy
Also known as Castle of Santa Barbara, it is the oldest in the Canary Islands. The fortification was used as a refuge for the locals during the pirate invasions, but it was also a jail for prisoners. Now it is restored, and houses the Museum of Piracy and is one of the most visited places on the island.
Rates and hours of Guanapay Castle
Are you thinking of visiting Teguise? Pay attention to the visiting hours of the two tourist places that you cannot miss. The first thing you should know is that both the Guanapay Castle and the Pirate Museum are closed on Saturdays.
They open their doors on Sundays and holidays, from 9:30 a.m. to 3:00 p.m. both in winter and summer. You can also visit them from Monday to Friday, from 9:00 a.m. to 4:00 p.m. in winter, and from 9:00 a.m. to 3:00 p.m. in summer.
Regarding prices, both Guanapay Castle and Pirate Museum offer free admission for all residents of the municipality of Teguise and for children from 0 to 11 years old. Once this age is exceeded, they must pay as adults.
Price:
Adult: € 3
Lanzarote residents: € 1.80


Our recommendations close to Guanapay Castle

Eat at the Guanapay Castle and Pirate Museum
Fully enjoy the day in Teguise and discover the most typical flavors of Lanzarote. This small town has a wide variety of traditional food restaurants, where you can enjoy a good meal after a good day of sightseeing.
How to get to the Guanapay Castle and Pirate Museum?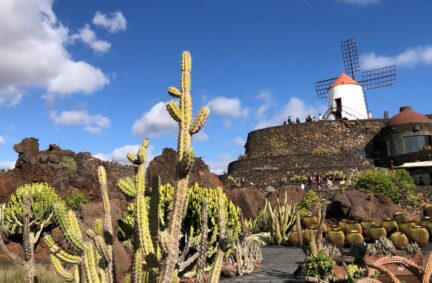 Tips to go to Lanzarote in January
Are you starting the year with a holiday? Do you want to treat yourself to an unforgettable getaway to welcome the new year? If you want to discover Lanzarote in January, take into account all our tips to enjoy a unique stay with full foresight. Organise your trip now!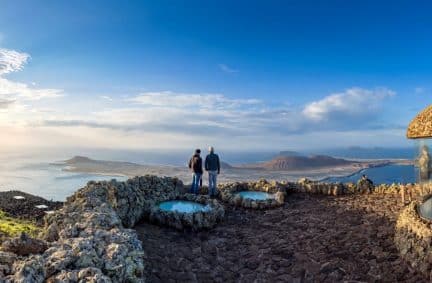 Tips to go to Lanzarote in December
Lanzarote is an ideal holiday destination at any time of the year thanks to its climate, its beaches, its landscapes, and its wide range of tourist attractions. If you have chosen the island for a getaway to Lanzarote in December, take into account everything we are going to tell you so you can organise your trip in the best possible way.