Are you coming to Lanzarote? Grab a pen and paper and jot down one of the tourist attractions that you cannot miss on your trip to this wonderful island. It is the Mirador del Río, a viewpoint from where you can take in all of the Chinijo Archipelago made up of the islands of La Graciosa, Alegranza, Roque del Este and del Oeste, and Montaña Clara. 
What to see at Mirador del Río?
The Mirador del Río viewpoint is around 479 metres high and is one of César Manrique's most iconic works. The Lanzarote artist created a truly unique place, that perfectly reflects nature, beauty, and art, to offer those visiting this viewpoint a place to fully embrace El Río, the stretch of water that separates Lanzarote and La Graciosa, and the beautiful landscape that surrounds the island.
Manrique thought about the protection of this natural setting, trying to make it appear completely unchanged, so that everybody would want to come to enjoy this magical spot. That is why he built a restaurant into the mountainside along with two domes that he buried, and which are now covered in grass. 
The viewpoint has countless views, with different terraces and windows from where you can enjoy the delights of the natural setting. On one side is a huge circular window looking out over the sea. On the other is an outdoor walkway and a high terrace that you can reach by climbing up a stunning winding staircase.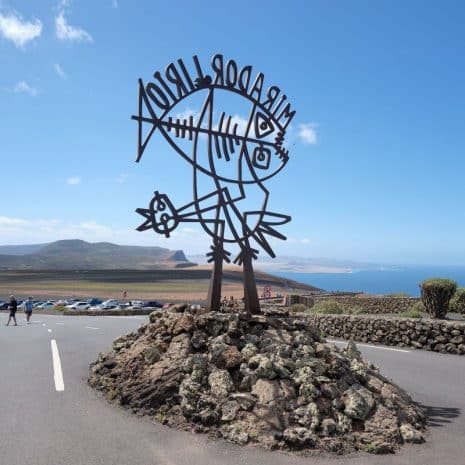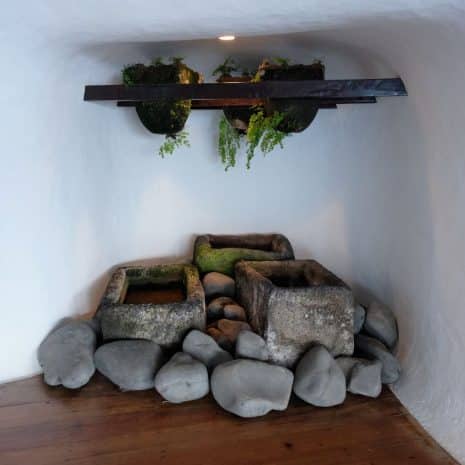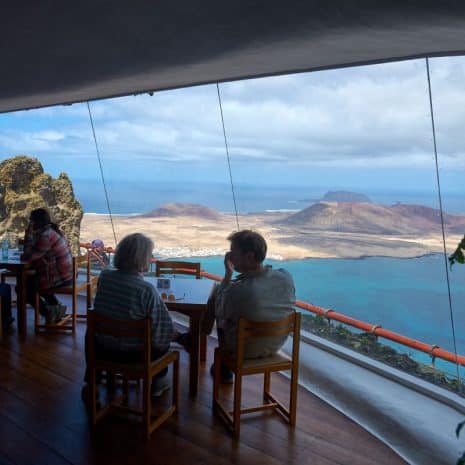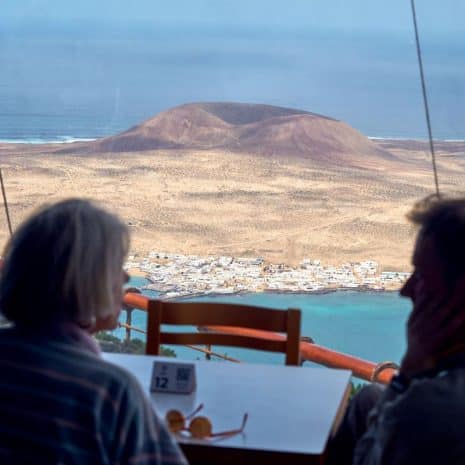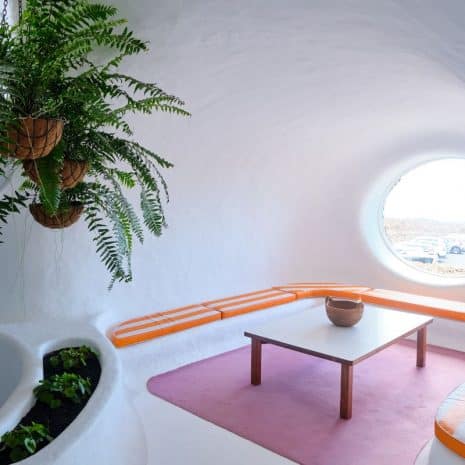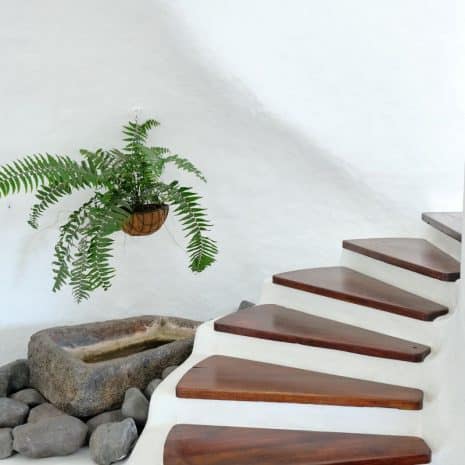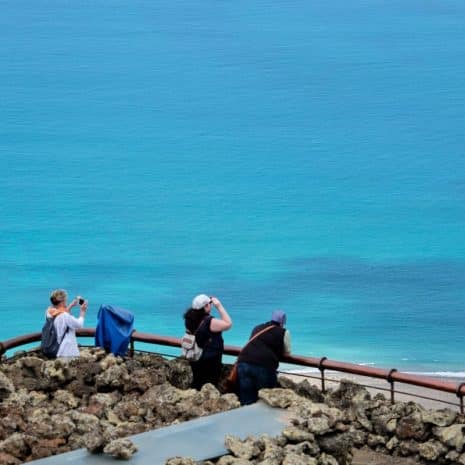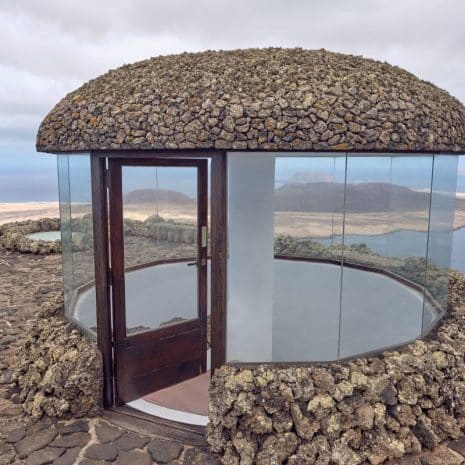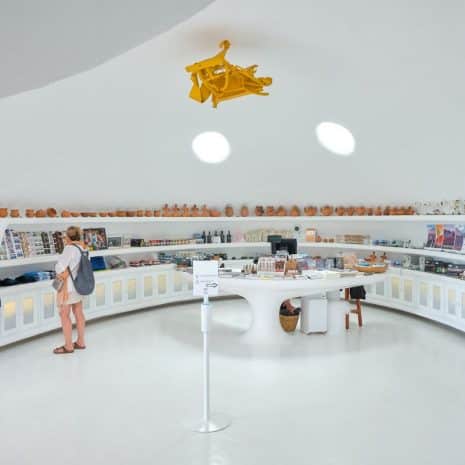 Rates and opening times of the Mirador del Río
This tourist attraction is open to the public from 10:00 – 19:00 every day. We recommend visiting during the morning and on a clear day to enjoy the best views. In terms of prices, there are different rates: 
Child (7-12): 2.50 euros
Canary Island resident adult: 4.00 euros
Canary Island resident child: 2.00 euros
Lanzarote Resident: 1.00 euro
Our recommendations close to
Mirador del Río
Eating at the Mirador del Río
The Mirador del Río has a bar and café. There you can enjoy a snack while taking in the spectacular views. Do not miss the amazing opportunity to discover this marvellous space
How to get to the Mirador del Río?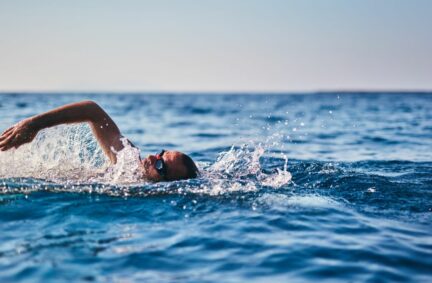 Open Water Lanzarote
The Sailfish Lanzarote Open Water, popularly known as Open Water Lanzarote, is a swimming event open to the public, both professional and amateur, which every year arouses a great expectation on the island. Do you want to know what it is and how to participate? We'll tell you everything!