Beaches, landscapes, volcanos…and exceptional wine. Lanzarote will entice you with its wide range of tourist attractions, among these is the island's wine production. This offers visitors magical places to visit and to enjoy a glass of wine at such as Bodega Stratvs. Keep it a secret. Visit this bodega and find out even more about the culture and tradition of the island.
What to see at Bodega Stratvs?
Did you know that Lanzarote's vineyards are known as the impossible vineyards? Find out why and how the island's wine is made at some of its most iconic bodegas, where Stratvs wine is produced. This visit will not just enrich you with the flavours of its wines, it also offers a wonderful setting with a unique landscape and impressive architecture.
Guided tour of the Stratvs Bodega
Accompanied by a specialist guide, discover each phase of the Stratvs wine production process. An enlightening visit that will leave a good taste in your mouth after you try some of the bodega's different flavours with a tasting of its best wines and some delicious cheeses from the nearby Finca de Uga.
The vineyards and magical landscape
You will be enamoured by the bodega's vineyards and its unique setting. Relax and discover every corner of this unique place to take some unbeatable memories with you from your holiday in Lanzarote.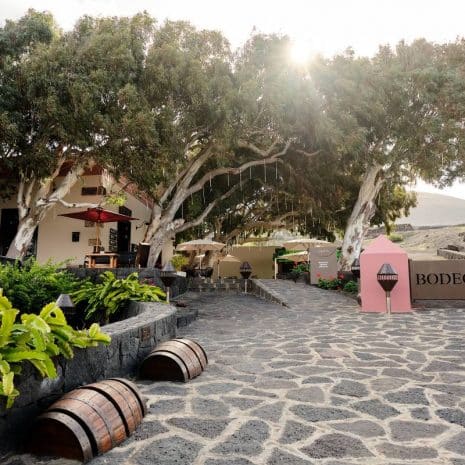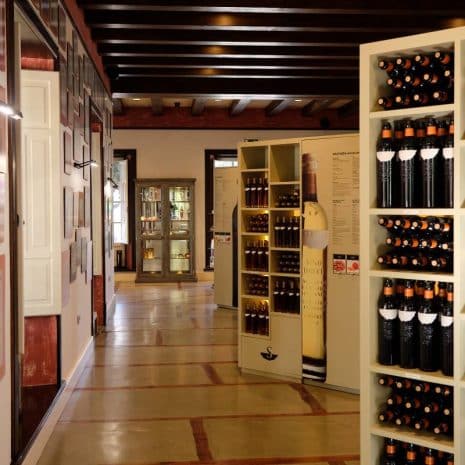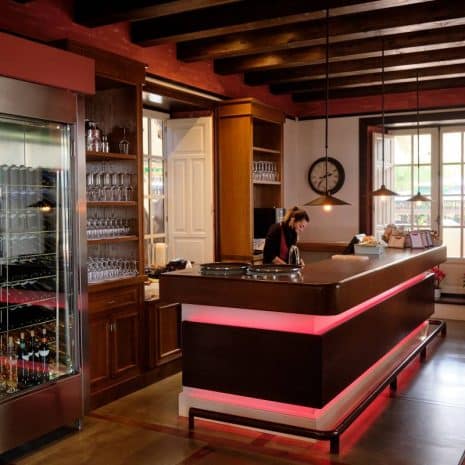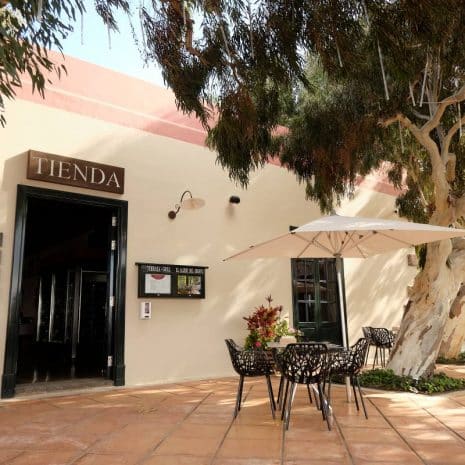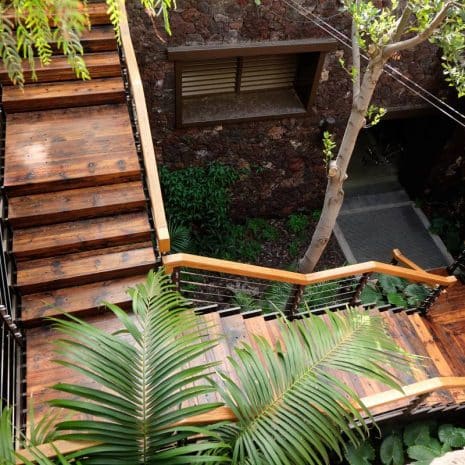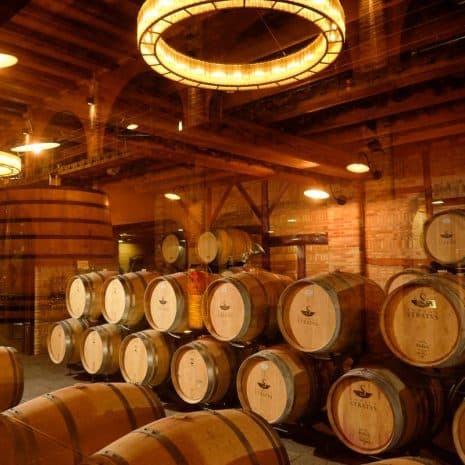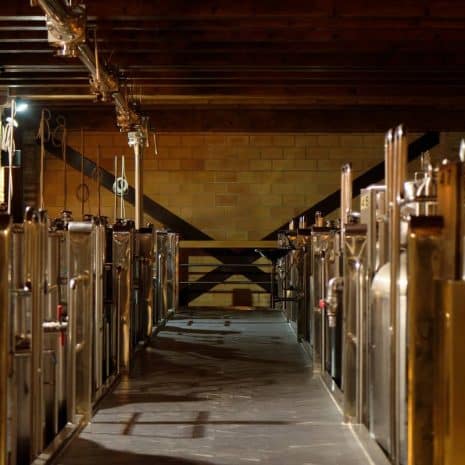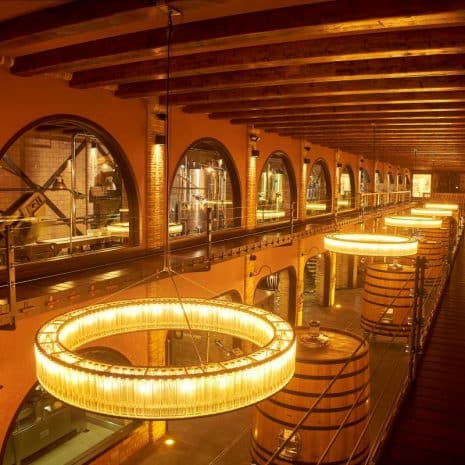 Rates and opening times of Bodega Stratvs
The bodega is open every day of the week from 10:00 to 19:00. The guided tour of the bodega costs 15 euros for adults, 7,50 euros for children between 12 and 17 years of age and free entry for children under 12 years of age. You need to book beforehand. There are also other options such as just a tasting or seeing the surroundings for yourself, free of charge.


Our recommendations close to Bodega Stratvs

One thing you'll have to do if you visit Bodega Stratvs is have breakfast, lunch, or even enjoy an aperitif or brunch at one of its surrounding restaurants. One of these is the Terraza Grill, where you can enjoy a great atmosphere while also trying some traditional Canary Island dishes. 
You could also choose the El Aljibe del Obispo restaurant, which centres on offering local produce from the surrounding area. Taste Lanzarote with its traditional dishes and discover the island through all of your senses. 
Note: Restaurants are temporarily closed. However, you can still have some food at the winery's gourmet shop. Subscribe to our newsletter in order to be informed of future changes.
How to get to Bodega Stratvs?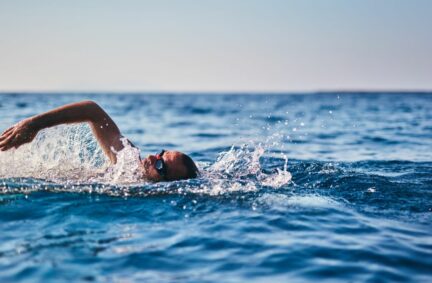 Open Water Lanzarote
The Sailfish Lanzarote Open Water, popularly known as Open Water Lanzarote, is a swimming event open to the public, both professional and amateur, which every year arouses a great expectation on the island. Do you want to know what it is and how to participate? We'll tell you everything!