Tanit Ethnographic
Museum
Lanzarote has a special aroma, that of its volcanic Malvasia grape vineyards. Trying the authentic flavours of the Malvasia wine is a must for anyone visiting this island. 
Would you like to discover more about Lanzarote's wine production? At San Bartolome you'll find a wonderful museum where you can experience the culture and folklore of Lanzarote. Visit this unique setting, surrounded by vineyards and one of the island's oldest bodegas. Just incredible.
What to see at the Tanit Ethnographic Museum
This museum offers visitors the chance to experience the ethnographic history of Lanzarote. But it is not just home to a wide range of items and tools used for the island's wine production. 
This tourist attraction also allows visitors to experience the past lives and history of the people of Lanzarote, as well as their culture and traditions. It is the ideal place if you want to find out about Lanzarote's customs and discover more about the island, beyond its incredible landscapes and volcanic beaches. 
Tanit Ethnographic Museum Rates and Opening Times
If you want to visit the Tanit Ethnographic Museum, you can do so from 10:00 to 14:00 from Monday to Saturday. This tourist attraction is free for children under 12. It is closed on local and national holidays. 
| | | |
| --- | --- | --- |
| TICKETS | ADULTS | CHILDREN (up to 12) |
| PRICE | €6 | Free |
Our recommendations close to
Tanit Ethnographic Museum
Eating at the Tanit Ethnographic Museum
You may get a bit peckish after visiting the museum, but there is no need to worry! This tourist attraction is located in the town of San Bartolome where you can find a range of traditional restaurants to sample the island's food and enjoy a pleasant meal. 
How to get to the Tanit Ethnographic Museum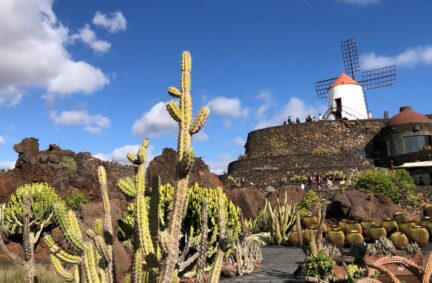 Tips to go to Lanzarote in January
Are you starting the year with a holiday? Do you want to treat yourself to an unforgettable getaway to welcome the new year? If you want to discover Lanzarote in January, take into account all our tips to enjoy a unique stay with full foresight. Organise your trip now!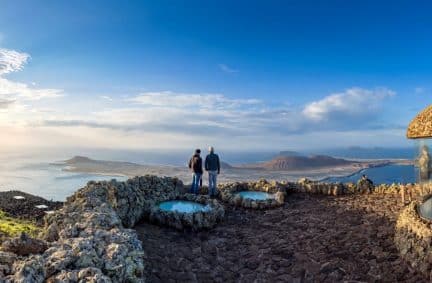 Tips to go to Lanzarote in December
Lanzarote is an ideal holiday destination at any time of the year thanks to its climate, its beaches, its landscapes, and its wide range of tourist attractions. If you have chosen the island for a getaway to Lanzarote in December, take into account everything we are going to tell you so you can organise your trip in the best possible way.