Playa de Famara is one of the most important and most recognised beaches on Lanzarote. It is 6km of golden sand, mesmerising all those enjoying a walk here, especially at sunset when the tide is out. There are also a lot of tourists who make the most of their stay on the island to learn how to surf, kitesurf or do yoga at Famara. There is definitely no chance of getting bored at this wonderful spot.
Our recommendations close to
Playa de Famara
Where is Playa de Famara?
Playa de Famara is in the northeast of the island of Lanzarote, under the impressive massif of Famara, in the municipality of Teguise. It belongs to the Chinijo Archipelago Natural Park, along with several rocks and islets to the north of the island.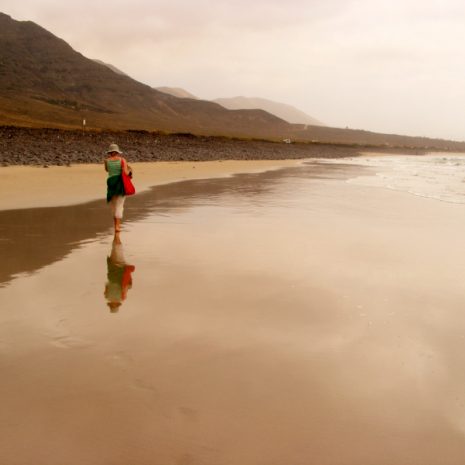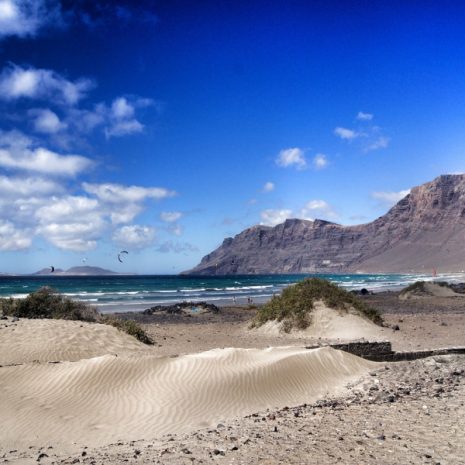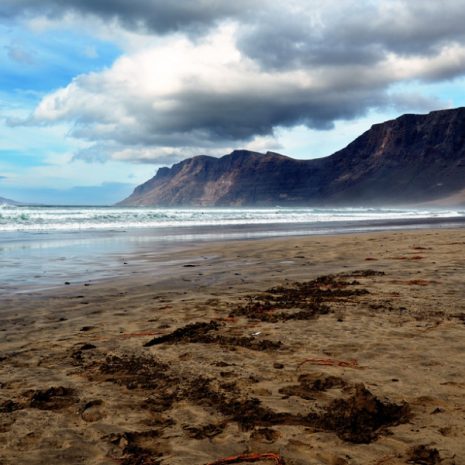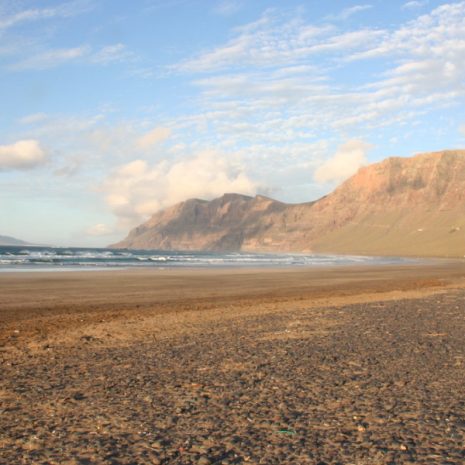 Features of Playa de Famara
Public transport connections:
Yes
Number of visitors:
Mid to high
Accessibility:
Low difficulty
Playa de Famara is the perfect spot for water sports fans. You can do all sorts of sports here: surfing, kitesurfing, bodyboarding, windsurfing, and even hang gliding or paragliding from off the top of Famara. Its sheer length means it is the ideal spot for a long sunset stroll, highly recommended on this side of the island. If you would prefer an even more relaxing plan, why not sunbathe or wander through the town of Famara and enjoy a drink in the Lanzarote sun?
How to get to Playa de Famara Frequently Asked Questions:
---
There is normally a breeze blowing at Playa de Famara. However, along the beach there are some rocky shelters to protect from the trade winds.
What type of sand is there?
---
It is a beach with golden sand.
---
Yes. Take special care with the currents on this part of the coast.
Are there any public transport connections?
---
Yes. You can reach Famara via line 20 or 31 from Costa Teguise.
---
This is the busiest beach during summer. Nevertheless, it is still a relatively peaceful beach.
---
It is recommended for families, however, take special care with children due to the currents in the sea.
What sports can you do at the beach there?
---
You can enjoy all kinds of water sports: surfing, windsurfing, paddle boarding, bodyboarding, kitesurfing. It is also a beautiful place to do yoga or go for a run.
---
You can park close to the beach.
Does this beach have lifeguards?
Is this beach suitable for wheelchair users?
---
No, this is not a beach that is recommended to people in a wheelchair due to the currents and strong tides at the beach.
Are pets allowed on this beach?
---
Pets are not allowed, just as with other parts of the island's coast. Despite this, there are often some local dogs.
Climate at Playa de Famara
The temperature at Famara is usually quite mild, which is particularly good during the summer. The average temperature ranges from 19-25ºC and there is often wind here throughout the year except from September to December.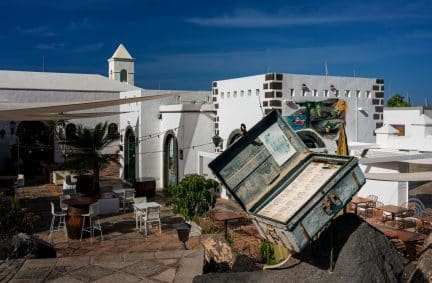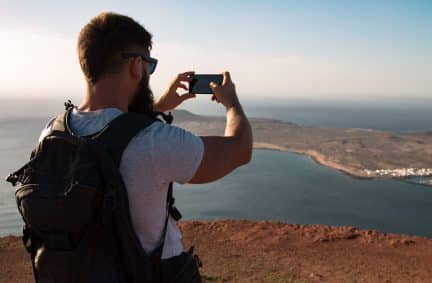 What to see in the north of Lanzarote?
Lanzarote has a lot to offer in every corner. Its amazing beaches, impossible landscapes, picturesque villages… Discovering the island is an unforgettable plan for a holiday. That's why today at Lanzarote.com we recommend you to discover the northern part of the island. You will find some of the most magical places. Take note of this plan and discover what to see in the north of Lanzarote.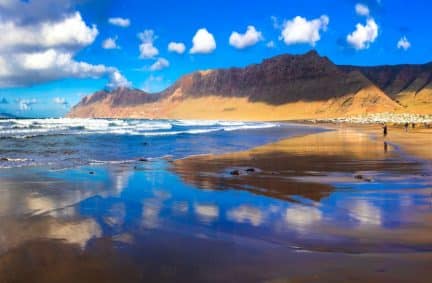 What to see in the south of Lanzarote?
The south of Lanzarote is one of the most beautiful areas of the Canary Islands due to its breathtaking volcanic landscape. This doesn't mean that we stay away from its fantastic beaches but, in addition to the usual tourist offer, we add other many attractions that you can't miss if you visit the island. What to see in the south of Lanzarote? Pay attention to our suggestions!