Lan
zarote
Welcome to Lanzarote! A place to create magical memories
¿ARE YOU LOOKING FOR
A STAY ON THE ISLAND OF LANZAROTE

?
Lanzarote.com is the best option to book your accommodation on the beautiful island of Lanzarote. We offer a wide variety of accommodation options, from luxury hotels to budget flats, to suit the needs and budgets of all travellers. With beautiful golden sandy beaches and a warm climate all year round, Lanzarote is the perfect place to relax and enjoy the sun. Also, known for its stunning volcanic landscapes and outdoor activities such as hiking and scuba diving, the island is a popular tourist destination in Europe. By using lanzarote.com to book your accommodation, you can be sure to get the best rate and exceptional service. Book now and enjoy your holiday in Lanzarote!
Lanzarote is an island that offers a wealth of unique excursions and experiences for its visitors. From exploring the stunning volcanic landscapes to enjoying a day at sea watching dolphins, there is something for everyone. You can also visit the beautiful golden sandy beaches or hike in the Timanfaya National Park. In addition, for those interested in culture, there are options such as visiting the Cueva de los Verdes or the Mirador del Rio. With so many options, it's no wonder that Lanzarote is a popular tourist destination in Europe. Explore everything  this beautiful island has to offer and make your holiday in Lanzarote unforgettable!
Frequently Asked Questions
---
Lanzarote is an island in the Canary Islands and is part of the province of Las Palmas.
Located to the east of Africa and under Spanish rule, Lanzarote is the most northern and eastern island of the Canary Islands.
The island of Lanzarote is around 140 kilometres from the northeast African coast and is surrounded by the Atlantic Ocean. The west coast of Morocco is around 100 kilometres away; and it is around 1000 kilometres from the Iberian Peninsula.
How many people live in Lanzarote?
---
Currently, Lanzarote has over 155,000 inhabitants, according to INE statistics. 
What is the weather like in Lanzarote?
---
Lanzarote is a warm climate island which means the temperature is stable throughout the year. Due to its sunshine, warm temperatures, and little rain, Lanzarote is a great destination for those who want to enjoy some time at the beach. 
During the summer, the temperatures are usually higher, and can ever reach over 30 degrees during the daytime. However, the summers are usually mild, and it never really goes above this temperature. But the desert winds can make it feel hotter. 
During the winter the climate is very pleasant in terms of temperature, but there can be some localised rain. However, this rain is never excessive. The temperature usually ranges from 13 to 20 degree during the coldest months on the island, which are January and February. 
The water temperature is also usually quite constant. You can swim in waters that are around 20 degrees at the beaches throughout the year. 
---
Lanzarote, in the north of the Canary Islands, is 62 kilometres long from north to south, and around 20 kilometres wide from east to west. This means Lanzarote is a "small" island and is perfect to discover by car.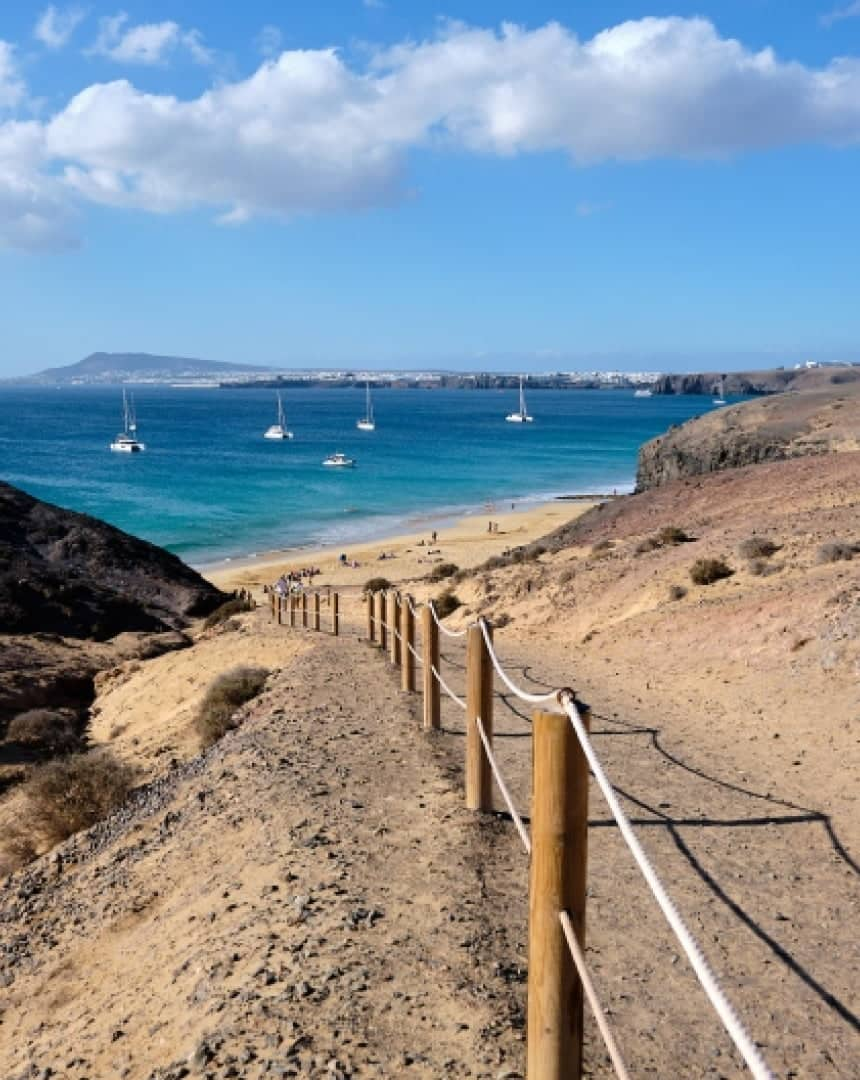 HOW TO GET AROUND LANZAROTE?
Lanzarote is an island with shorter distances than other Canary Islands. However, to cover its almost 850 km2 you will need means of transport that will make it easier for you to get around all the corners and places of interest that you must see on your trip to Lanzarote. From bicycle or car rental to public transport like taxi or buses, we offer you all the possible options for getting from one point to another on the Canary Island. Find all the alternatives to get around the island and enjoy an unforgettable trip to Lanzarote.
See transports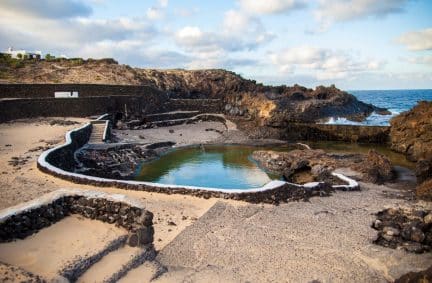 The best natural pools in Lanzarote
The wide variety of landscapes that exist in Lanzarote is an important reason why it is one of the most attractive islands to visit. Some of its most unique environments that can be discovered are its natural pools, which provide an additional swimming option beyond the island's incredible beaches. Read on to discover the best natural pools in Lanzarote.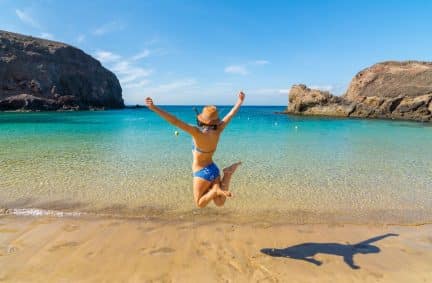 4 reasons to go to Lanzarote in August
There are many reasons to visit the island all year round but if you want to visit Lanzarote in August, read on to discover four great reasons for coming during this month. You will have the best holidays ever.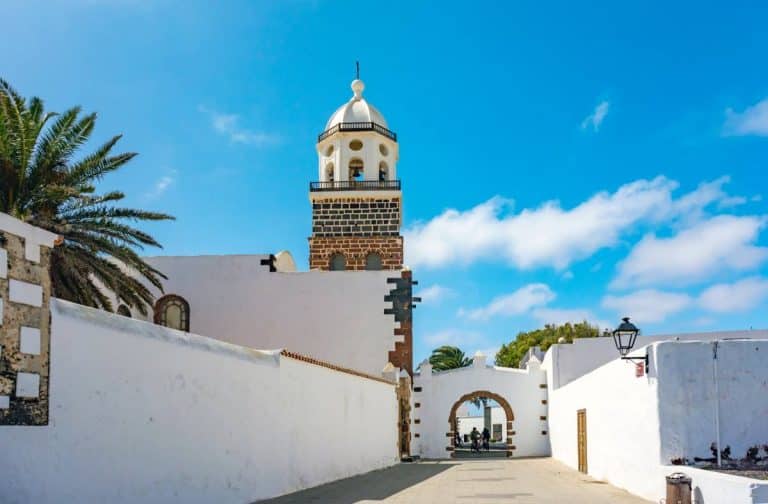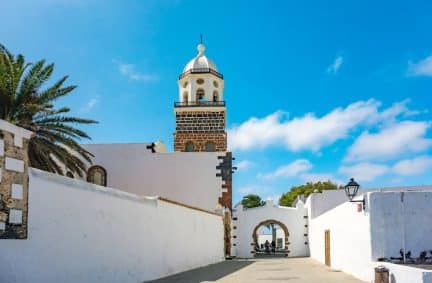 4 reasons to go to Lanzarote in July
There are many reasons why people choose Lanzarote for their holiday destination but if you need something more specific to make you want to visit the island this summer, here are four good reasons to enjoy Lanzarote in July. Make your reservations now!