Discover
Lanzarote
Discover a unique island with spectacular landscapes and unique architecture.
Discover the essential places to visit in Lanzarote. We show you the best places to visit on the island of volcanoes. The most charming villages, the best beaches and much more.
Visit our
villages
In Lanzarote you will find an endless number of villages that you will want to visit. All of them have something special that makes them truly unique and special: villages with black sand, endless beaches, volcanoes, white houses and dreamy balconies. In every place in Lanzarote you will find an excuse to enjoy, relax and disconnect. Or, if you prefer, to be more connected than ever with nature, beauty and the many activities and excursions that the island has to offer. 
Villages

Visit our
beaches
Choosing the best beach in Lanzarote is almost impossible because it is very difficult to decide on just one. The offer is so wide that, once on the island, what you really want to do is to go on a tour to discover them all. Discover all the beaches of Lanzarote!
Beaches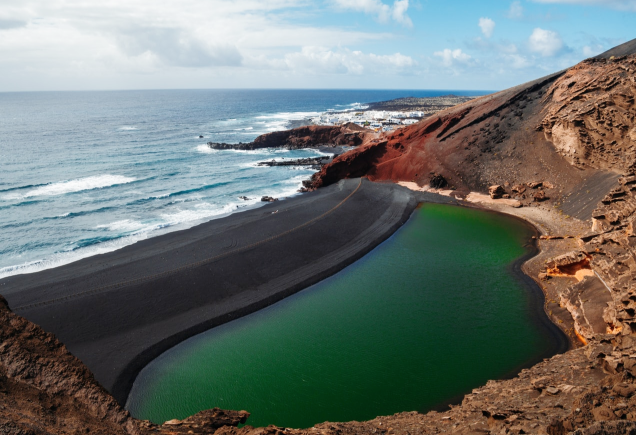 Secret Corners

Secret
corners
Lanzarote is a place you need to see with your eyes wide open. It is here to be enjoyed day and night. The town of Haria is home to some of the island's unique attractions. El Bosquecillo is the perfect place for a family outing and activities and the magic of Haria is a spectacle which will make your hairs stand on end at sunset. Are you brave enough?
Secret Corners

Points of
Interest