Puerto del Carmen is one of the most important tourist resorts on the island and stands out above all due to its beaches. This contributes to lifestyle in the municipality, which offers a wide variety of sports and water activities, as well as a great nightlife with a very diverse offer.
Where is Puerto del Carmen?
Puerto del Carmen, in the southeast of the island of Lanzarote, is one of the most important tourist centres. Its location protects it from the trade winds, which are present all year round and mainly in the warmer months. With more than 6 kilometres of magnificent beaches, among which Matagorda, Playa Grande and Los Pocillos stand out, it concentrates an extensive hotel offer. Different types of events are held in Puerto del Carmen throughout the year, including the Carnival Parade in February, the Lanzarote Ironman in May, the Puerto del Carmen Triathlon in June and the Fiestas de Nuestra Señora del Carmen in July.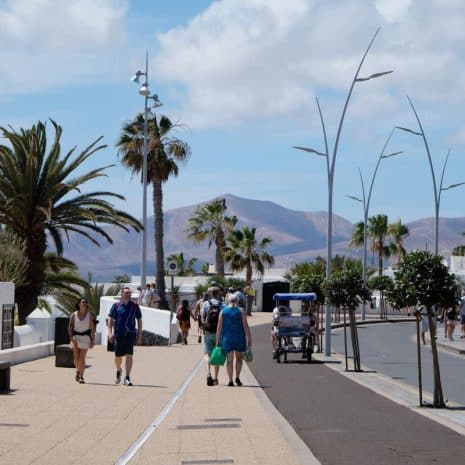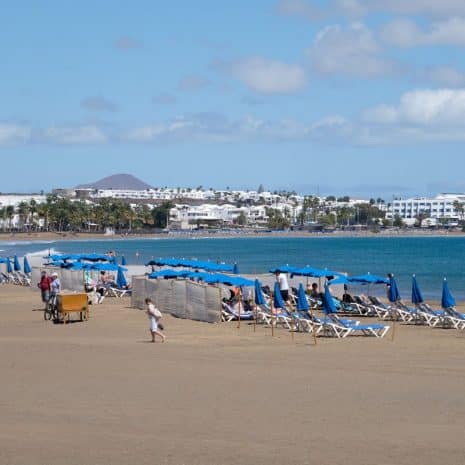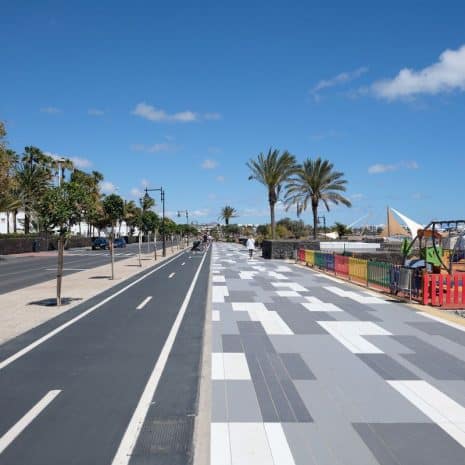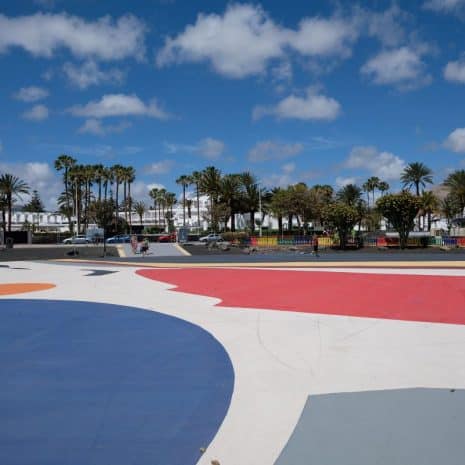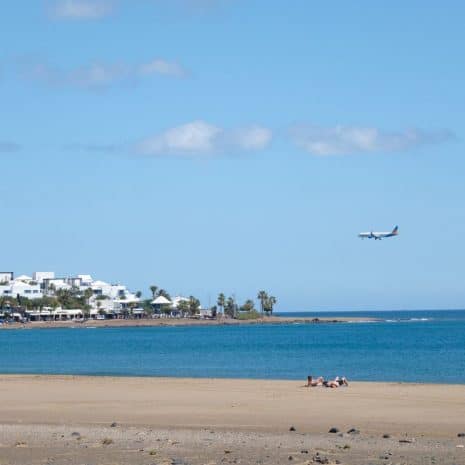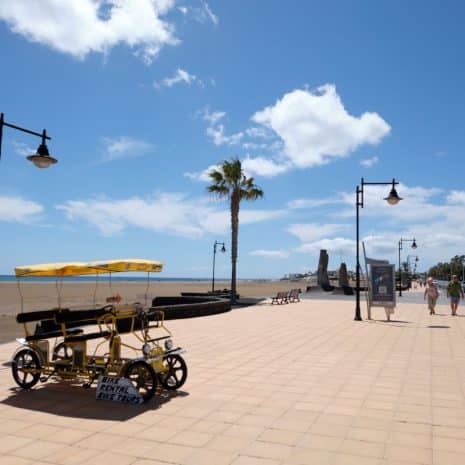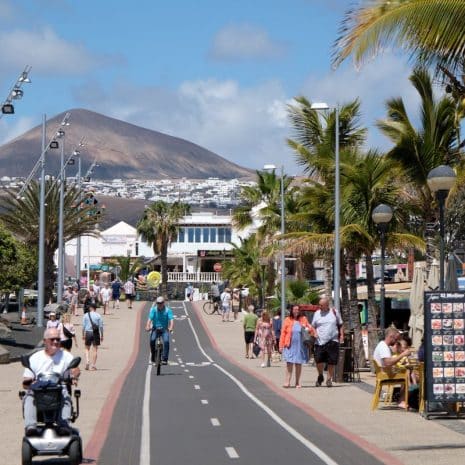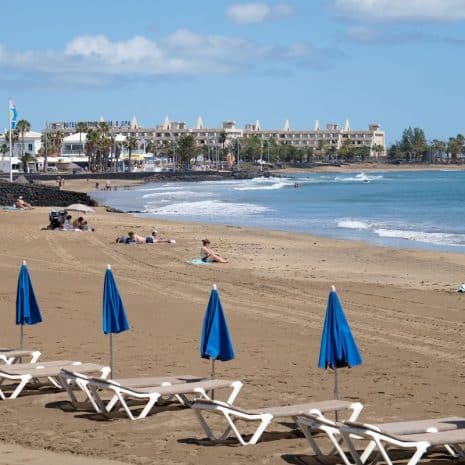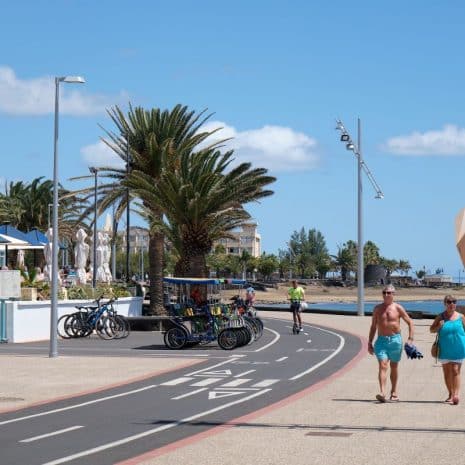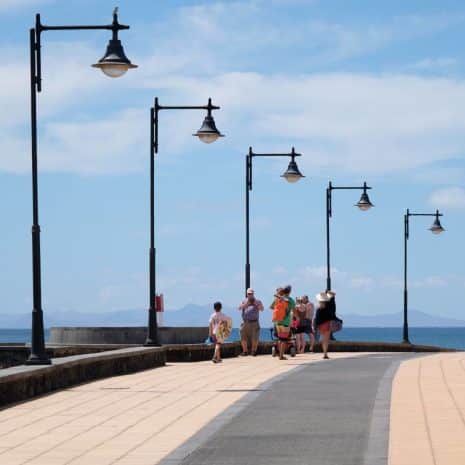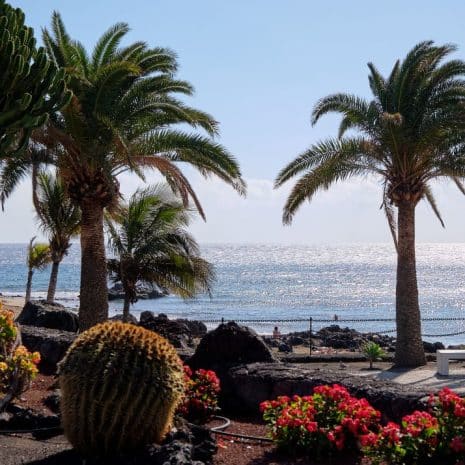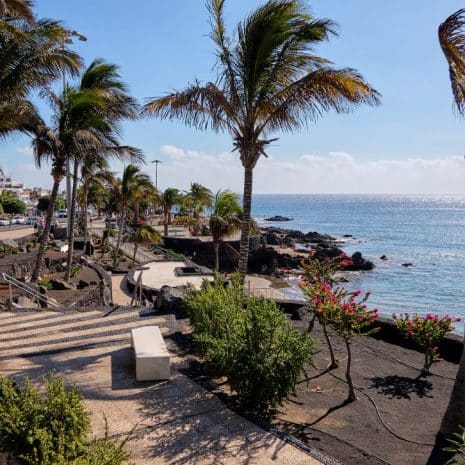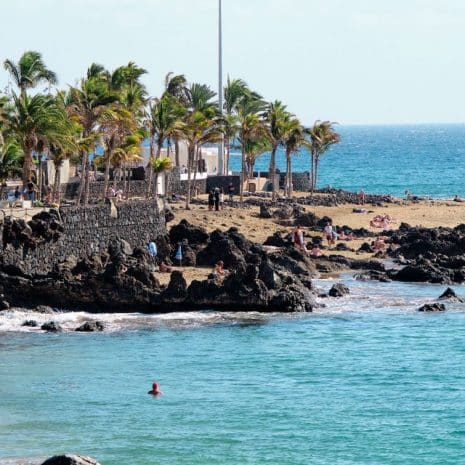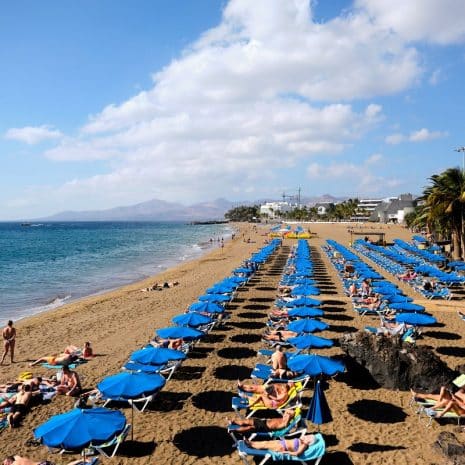 What to see in Puerto del Carmen?
For those who enjoy nightlife, for those who are looking for a wide variety of sport activities or shopping centres, shops, restaurants and bars. The wide range of services and entertainment centres are spread along the promenade of Avenida de Las Playas or in the Varadero area, where you can find places for a wide variety of tastes. Among the sport activities you can find water sports such as sport fishing, scuba diving, sea excursions or sliding sports such as windsurfing or kitesurfing.
Where Puerto del Carmen stands out from the rest of the island is in nightlife. The large concentration of bars, discos and pubs offers visitors a wide range of nightlife.

Our recommendations in Puerto del Carmen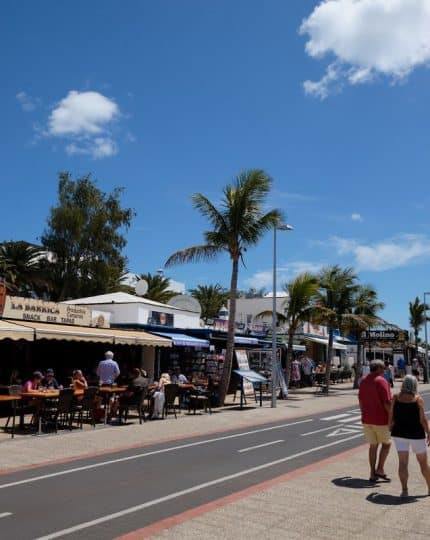 The best food in Puerto del Carmen
As on the whole island of Lanzarote, Puerto del Carmen is also characterised by a rich and varied gastronomic offer. If you are a cheese lover, Puerto del Carmen is the right place for you. However, it will not be the only option for Puerto del Carmen to conquer your palate.
The town offers a wide variety of recipes with fish native to the region as well as different stews, among which pork stew stands out. Of course, in Puerto del Carmen you can also accompany these main dishes with cured cheese or the famous "papas arrugás con mojo".
Shops in Puerto del Carmen
Puerto del Carmen is one of the main centres of the island. That is why iit has large shopping areas focused on locals and tourists. The Avenida de las Playas is one of those places where tourists will be able to buy souvenirs or small items. If you prefer big-ticket shopping, the Biosfera Plaza Shopping Centre has a wide range of clothes, jewellery and accessories shops.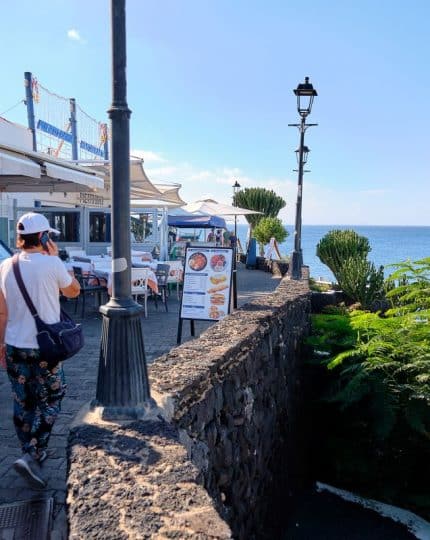 The weather in Puerto del Carmen
The maximum temperature in Puerto del Carmen is around 23ºC in August. Its climate is arid so the sea temperature is usually around 21°C.
Party in Puerto del Carmen
Puerto del Carmen is famous for its annual fiestas which usually take place in the summer. In 2021 they were from the 29th of July to the 8th of August.
How to get to Puerto del Carmen? The best municipalities of
Lanzarote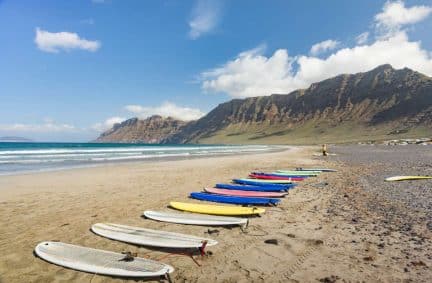 Why do a surf camp in Lanzarote?
Whether you have surfed before or not, Lanzarote is a truly unique place to enjoy an unforgettable surf camp!
Redactor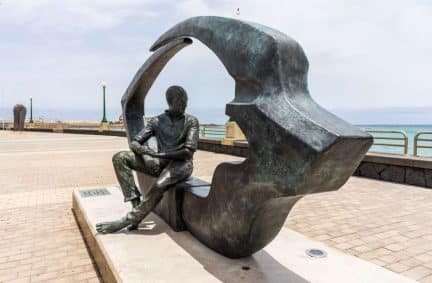 Everything you need to know about César Manrique
His great passion for nature made his works stand out, among many other reasons, for that characteristic way of Creating Art in tune with the environment. And although Lanzarote is one of the places with the largest number of works by César Manrique, we can find works by the artist throughout the Canary Islands. 
Redactor
The 5 most charming villages in Lanzarote
In case you dare to visit the villages of the island on your next trip to Lanzarote ... In this article we tell you which of them are the most charming! 
Redactor