Playa La Cantería is an exotic beach in the north of Lanzarote and is known for being a surfing mecca on the island, as well as for its wild and rugged setting.
Locals also refer to it as "Playa de atrás".
Our recommendations close to
Playa La Cantería
Where is Playa de La Cantería?
The beach is in one of the northernmost points on the island, by the town of Orzola in the municipality of Haria.
It is just over the sea from the island of La Graciosa and the other islands in the Chinijo Archipelago.
Features of Playa de La Cantería
Public transport connections
No
Accessibility
Footpath. No disabled access
It is known for being one of the most unspoilt beaches in Lanzarote. With golden sands and strong tides all year round, this beach is a favourite surf spot for experienced surfers.
The island's location makes this landscape truly unique, with impressive cliffs one side and the island of La Graciosa behind. You can also find caves to explore around the beach.
La Cantería is also the ideal place to relax and spend the day in the heart of nature.
How to get to Playa de La Cantería? Frequently Asked Questions:
---
It is quite a windy beach with strong northerly winds.
What type of sand is there?
---
It has big waves throughout the year and is a popular beach among surfers.
Are there any public transport connections?
---
No. It is not usually busy throughout the year.
---
No. It is a beach with big waves and is windy so swimming in the water can be dangerous. It is not the ideal beach for families.
What sports can you do at the beach there?
---
There is a carpark, but it is not very big.
Does this beach have lifeguards?
Is this beach suitable for wheelchair users?
Are pets allowed on this beach?
Climate at Playa de La Cantería
The climate at La Cantería is usually sunny with pleasant temperatures from May to December. The average high is 23°C in August (the warmest month), and 18°C in February (the coldest month).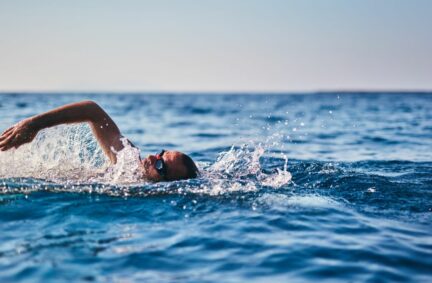 Open Water Lanzarote
The Sailfish Lanzarote Open Water, popularly known as Open Water Lanzarote, is a swimming event open to the public, both professional and amateur, which every year arouses a great expectation on the island. Do you want to know what it is and how to participate? We'll tell you everything!