The Playa del Paso is a sandy beach which is often empty. You have to get there by foot, so is limited to those adventurous enough to try their luck.
Our recommendations close to
Playa de El Paso
This beach is located on the coast of the Timanfaya National Park, which is why it can only be accessed by foot. You can get there from the town of El Golfo on a footpath heading north.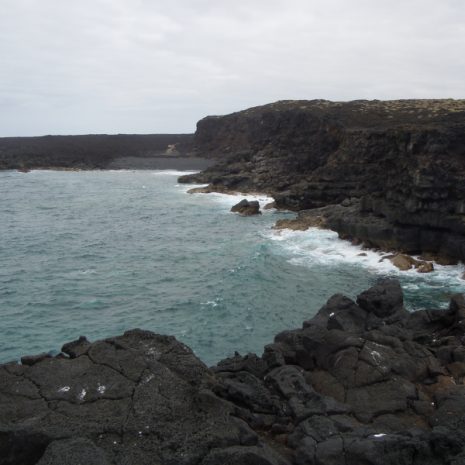 Features of Playa El Paso
Public transport connections:
No
Surroundings:
Isolated in the heart of nature.
Accessibility:
Low difficulty
This beach is noted for the beauty of its black sand contrasting with the spray of the sea and its strong tides. If you are lucky enough to be there at the end of the afternoon, you'll be able to enjoy one of the best sunsets in Lanzarote. Although this beach is not very well-known of among tourists, don't hesitate to visit it to discover the volcanic soul of the island.
How to get to Playa de El Paso Frequently Asked Questions:
---
This part of the island is not known for being particularly windy, but you do need to be careful with the water currents in this area.
What type of sand is there?
---
It is a beach with black sand
---
This area of the island is known for its strong tides. We do not recommend swimming in this part of the island.
Are there any public transport connections?
---
You can only reach the Playa de El Paso via the footpath from El Golfo, no transport can access the beach.
---
It is not a hugely busy beach, as due to the relative dangers it is not an option for those families looking to spend a day out at the beach.
---
It is not recommended for families due to the strong tides and currents.
What sports can you do at the beach there?
---
It is not a good beach for any sport.
---
No, as you can only access it by foot via the footpath from El Golfo.
Does this beach have lifeguards?
Is this beach suitable for wheelchair users?
---
It is not recommended for those in a wheelchair as the path to get to the beach can be rough.
Are pets allowed on this beach?
---
Pets are not allowed, just as with other parts of the island's coast. Despite this, there are often some local dogs.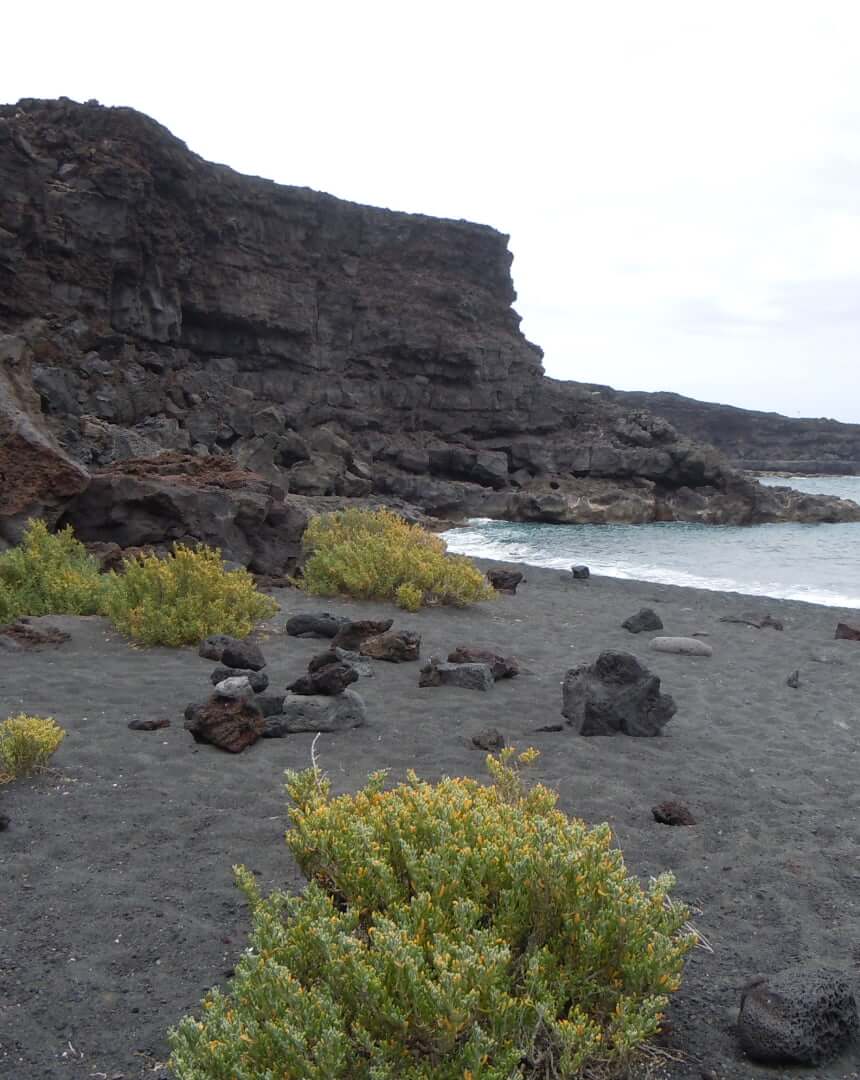 Climate at Playa de El Paso
The weather in the south of the island is warm with great temperatures for most of the year. The average temperatures are between 20ºC-26ºC with very little rainfall.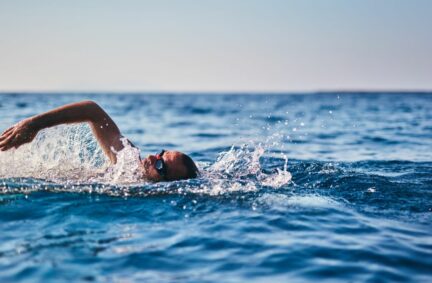 Open Water Lanzarote
The Sailfish Lanzarote Open Water, popularly known as Open Water Lanzarote, is a swimming event open to the public, both professional and amateur, which every year arouses a great expectation on the island. Do you want to know what it is and how to participate? We'll tell you everything!