The Charco de los Verdes, also known as Charco de los Clicos, is a lagoon in the Los Volcanes Natural Park, very close to the town of El Golfo. The impressive volcanic surroundings are particularly picturesque and popular among visitors. 
You have to see this iconic site to believe it! 
The famous Charco Verde is a well-known lagoon due to the striking green colour of its water. This peculiar shade of green is caused by an open sea crater where marine floras have started to grow, giving the water its unique colour. 
The specific green colouring is caused by an accumulation of seaweed, known as Ruppia Maritima. The lagoon also goes by the name of Charco de los Clicos, due to local shellfish found here called "clicos". If you fancy discovering this famous lagoon for yourself, you'll be pleased to know that you can visit at any time, for free. There is also a large carpark just 50 metres from the lagoon.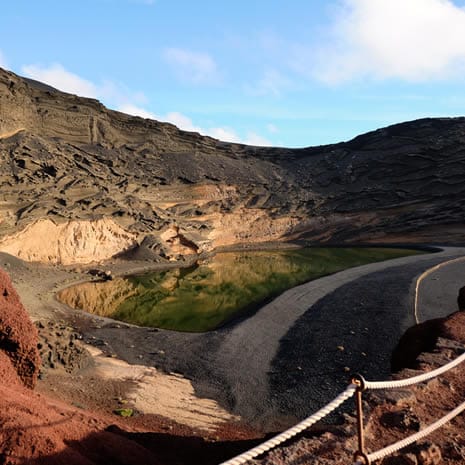 Charco Verde is in the town of El Golfo, in the municipality of Yaiza, to the south west of the island. You can get there by taking the LZ-703 highway and see the Janubio Salt Flats and Los Hervideros on the way, two of the island's other tourist attractions. 
If you want to see the green colour of the water up close, you can head up to the easily accessible view point which is right next to the carpark. From the footpath up there you can enjoy an exceptional view and even get to the beach at Charco Verde. 
Our recommendations close to Charco Verde
How to get to
Charco Verde?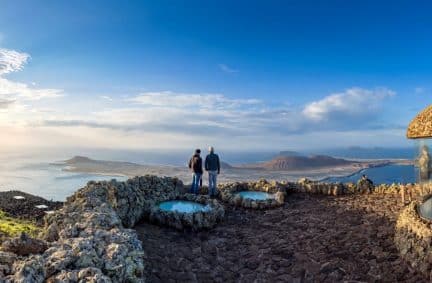 Tips to go to Lanzarote in December
Lanzarote is an ideal holiday destination at any time of the year thanks to its climate, its beaches, its landscapes, and its wide range of tourist attractions. If you have chosen the island for a getaway to Lanzarote in December, take into account everything we are going to tell you so you can organise your trip in the best possible way.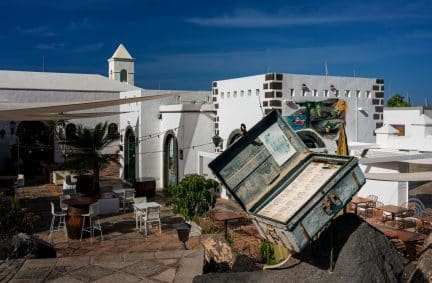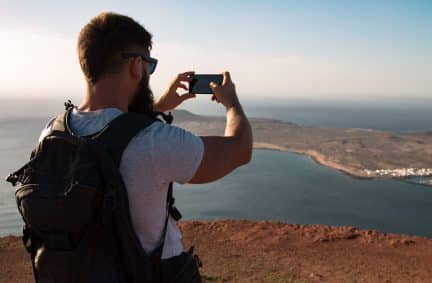 What to see in the north of Lanzarote?
Lanzarote has a lot to offer in every corner. Its amazing beaches, impossible landscapes, picturesque villages… Discovering the island is an unforgettable plan for a holiday. That's why today at Lanzarote.com we recommend you to discover the northern part of the island. You will find some of the most magical places. Take note of this plan and discover what to see in the north of Lanzarote.