Charco del Palo is one of Lanzarote's most intimate settings. You will feel part of nature at this dreamy enclave surrounded by natural nudist pools which are iconic on the island.
What is the Charco del Palo Pool?
Nudists can enjoy one of Lanzarote's most natural paradises at Charco del Palo.
During the 1970s, this place became the first spot on the island where nudists could come to enjoy themselves freely without worrying about anybody looking and judging them on their way of life. 
The true symbols of this place are its unbelievable natural pools, dotted among several little nudist bays. 
Here you can enjoy a swim, play some beach volleyball or pétanque, and sunbathe without your swimming costume.
Where is the Charco del Palo Pool?
In the north of Lanzarote, beside the municipality of Haria, there is an apartment complex designed for nudists. 
It is located 3km from the towns of Mala and Guatiza and is known as Charco del Palo. 
Here, between the cactus fields and volcanic summits, you'll find some amazing natural pools to swim in without your swimsuit, a real awakening for the senses. 
It is an isolated setting, perfect for those looking to get away from the hustle and bustle to really find themselves. Here you can live as normal but without your clothes, with the exception of in the few local restaurants where clothes are mandatory.
Our recommendations close to
Piscina del Charco del Palo
How to get to the Charco del Palo Pool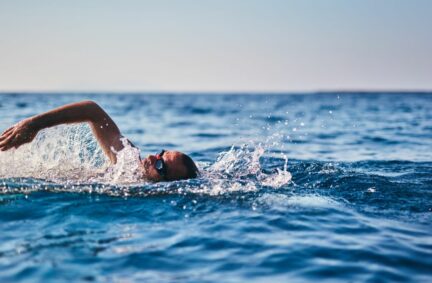 Open Water Lanzarote
The Sailfish Lanzarote Open Water, popularly known as Open Water Lanzarote, is a swimming event open to the public, both professional and amateur, which every year arouses a great expectation on the island. Do you want to know what it is and how to participate? We'll tell you everything!