La Graciosa is an island belonging to the municipality of Teguise. In 2018 it was recognised as being the eighth most inhabited island in the Canaries. Nevertheless, in terms of administration it belongs to the municipality. La Graciosa is also part of the Chinijo Archipelago, together with the islets Montaña Clara, Roque del Este, Roque del Oeste and Alegranza.
This small island is locally known as "The Little Treasure". La Graciosa is a natural gem that locals have kept unspoilt. It is sparsely inhabited, there are no paved roads, and no pollution. If you add this to its blissful beaches, its wistful and beautiful landscapes, and its year-round exceptional climate, this island really is a unique destination if you are looking to escape the hustle and bustle and connect with nature.
La Graciosa is located to the North of Lanzarote, separated by 1km of sea known as "El Río" and relatively close to the African coast. It is the smallest of the Canary Islands, at around 29km² and it is also the least inhabited, with only 700 people living between its two villages of Caleta de Sebo and Pedro Barba.
What to see in
La Graciosa
Beaches
La Graciosa has six beaches. We have listed three here which will take your breath away.
Playa de La Francesa: A firm favourite. This beach has white sand and turquoise sea and can be found on the south of the island. Its crystal clear and calm waters make it the ideal place to snorkel. From this beach you can enjoy fantastic views of the Riscos de Famara.
Playa de La Cocina/ Playa de Montaña Amarilla: Just 6km from Caleta and very close to Playa de La Francesa, we can find the second beach on the south of the island. It is an unspoilt bay with white sand and crystal clear waters and is perfect for swimming, snorkelling, and diving. What's more, at your feet you'll find the old Montaña Amarilla volcano. The sandy colours of this volcano contrast perfectly with the light green and turquoise colours of the water, making this place a real dreamland for photographers.
Playa de Las Conchas: Quite possibly one of the most picturesque beaches in all of the Canary Islands. This beach is totally unspoilt, with white sand and an intensely blue sea which perfectly contrasts with the red tones of Montaña Bermeja and the spectacular views of the Montaña Clara islet. However, it is not recommended to swim in its powerful waves at any time of the year.
Places of interest
La Graciosa has a small museum, El Museo Chinijo located in Caleta de Sebo. Here you can find out about the island's culture and history.
Our recommendations close to
La Graciosa
See more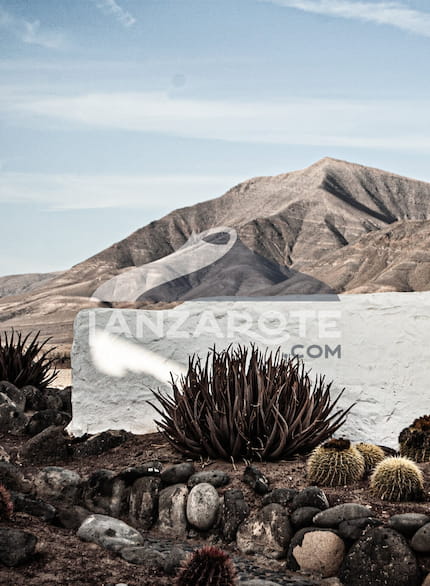 The best food in
La Graciosa
In terms of cuisine, the local product is fresh fish. You can find it in any restaurant in Caleta de Sebo. Some of the most popular fish are red porgy or moray eel, always served with traditional products such as gofio, wrinkled potatoes and / or mojo.
Shopping in
La Graciosa
The only populated area of La Graciosa is Caleta del Sebo. This is where the island's stores are concentrated. It has several supermarkets where you can buy the basic products to be able to enjoy several days in La Graciosa. There are also bicycle rental establishments. Cycling routes are one of the main attractions of the islands.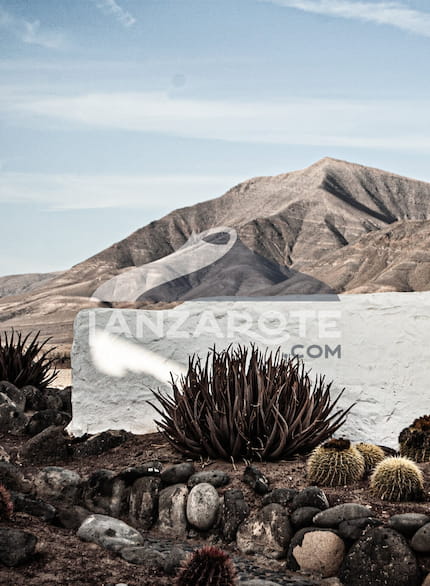 The best time of the year to visit La Graciosa is between May and September. The summer months, thanks to its island climate, are milder, with temperatures ranging between 20 and 23 degrees. From October onwards, the rain begin to fall, which allows the cultivated lands to be maintained.
Local fests in
La Graciosa
The most popular local fiesta is for the Virgen del Carmen, who is the patron saint of the Sea and fishermen. On 16th July, a procession for the Virgin takes place from a boat out at sea.
How to get to
La Graciosa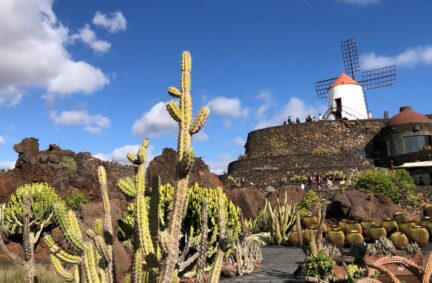 Tips to go to Lanzarote in January
Are you starting the year with a holiday? Do you want to treat yourself to an unforgettable getaway to welcome the new year? If you want to discover Lanzarote in January, take into account all our tips to enjoy a unique stay with full foresight. Organise your trip now!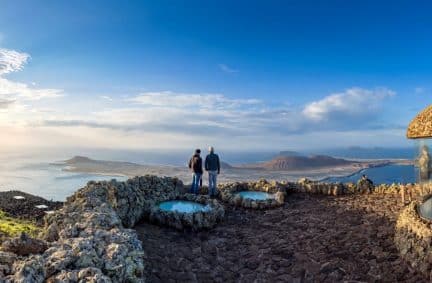 Tips to go to Lanzarote in December
Lanzarote is an ideal holiday destination at any time of the year thanks to its climate, its beaches, its landscapes, and its wide range of tourist attractions. If you have chosen the island for a getaway to Lanzarote in December, take into account everything we are going to tell you so you can organise your trip in the best possible way.