Los Hervideros is one of the most alluring tourist spots in Lanzarote. It is an extraordinary place which offers spectacular views of the Atlantic Ocean, with the waves breaking against the Volcanic Rock.
Los Hervideros is a set of cliffs formed by the erosion of volcanic rock as a result of the crashing waves.
The waves run into underwater caves and increase the water level, resulting in it seeping in between the gaps of the rocks, making it look as if the water is boiling – which is where it gets its name.
This spectacle of nature is a real lure for tourist who come to photograph the caves filled with the moving waters of the Atlantic Ocean.
The site is the result of a series of volcanic eruptions that occurred between 1730 and 1736, which buried up to a dozen villages. When the lava met the ocean waters is solidified, leaving behind the impressive rock formations that we can see today.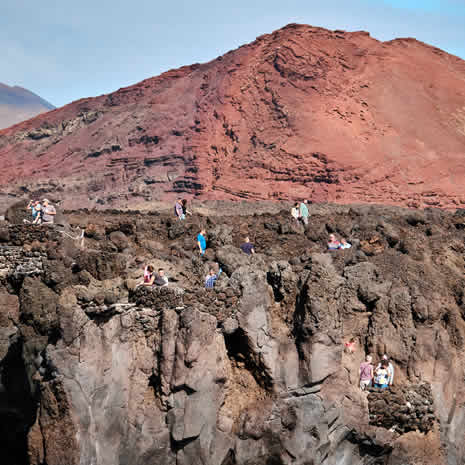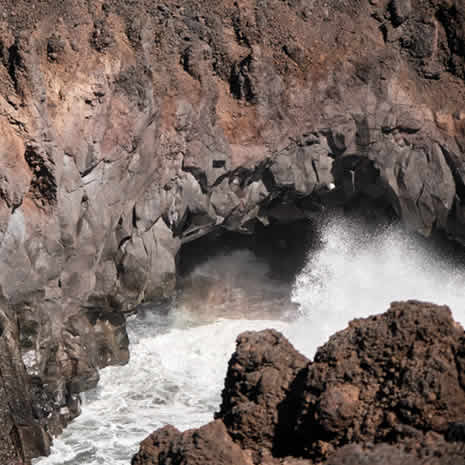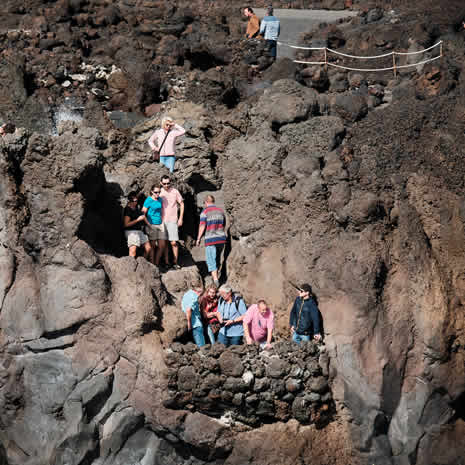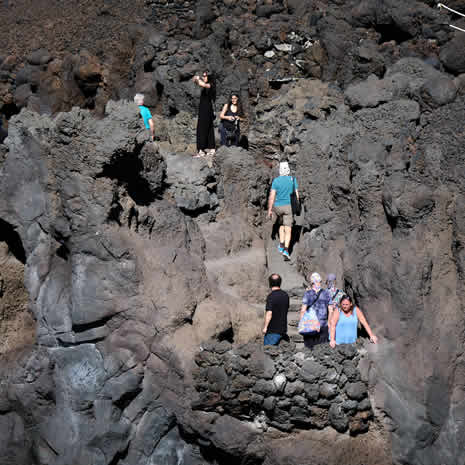 Los Hervideros can be found in the Timanfaya National Park. More specifically, they belong to the locality of Yaiza, in the south west of Lanzarote.
This enclave is known as a triangle, as the setting itself would not be complete without the Janubio Salt Flats, and the Charco Verde or Charco de los Clicos.
Located between these two spots, Los Hervideros can be found on the east coast of the island.To get there you need to head down the LZ-703 highway, where you'll find the cliffs between the Janubio Salt Flats and the coastal town of El Golfo. It is important to follow instructions when you visit and to keep to the marked footpaths, because the force of the sea can be unpredictable and dangerous at times. However, the spectacle is well worth it.
Our recommendations close to
Los Hervideros
How to get to
Los Hervideros?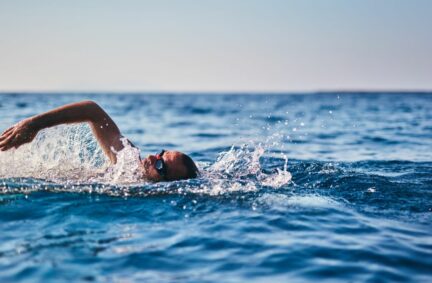 Open Water Lanzarote
The Sailfish Lanzarote Open Water, popularly known as Open Water Lanzarote, is a swimming event open to the public, both professional and amateur, which every year arouses a great expectation on the island. Do you want to know what it is and how to participate? We'll tell you everything!